December 17, 2021
Winter safety tips you may not realize you need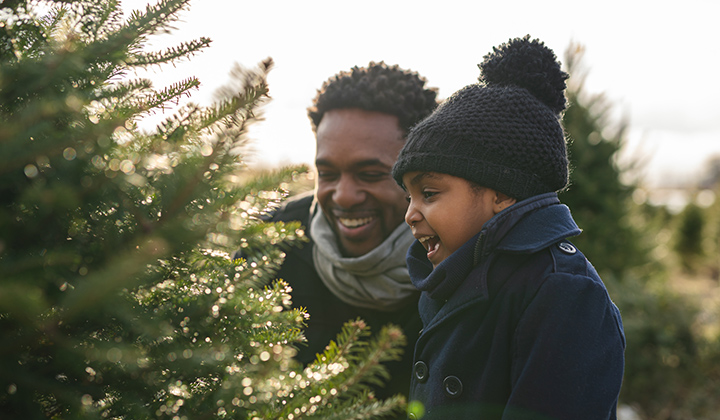 Each winter brings a new chance for fun things for kids to do, like ice skating and snowball fights. As we gear up to celebrate the season, keep these 5 things in mind.
Walk like a penguin
Walking over ice-covered sidewalks or driveways? Try to avoid it, but to be safe, try to walk in short, little steps in case any part of the path has spots of ice. Teach kids to walk like a penguin by pointing their toes out and take short, little steps. That way, kids can have better footing and are less likely to fall if the ground is icy. And never let children walk on ice over a body of water like lakes, pools or ponds.
Gift giving
If you are giving or receiving a gift for your small child that includes magnets or button batteries, remove them. These toys can seem fun but are incredibly dangerous, even deadly if swallowed.
Layer up
Headed out to play? Dress in several thin layers that will keep them dry and warm. Don't forget the warm boots, gloves and hats!
Car seats and coats don't mix
Remove the jacket in car seats. A kid who still sits in a harness needs those straps to be tight against their body, without the padding of a winter coat. So, strap them in first and then cover their upper and lower body with a blanket or backwards coat. To avoid possible suffocation, make sure the blanket or coat does not cover the child or infant's face.
Christmas tree safety
Going for a real tree this year? Make sure you water it daily and keep it at least 3 feet away from a heat source. If you are worried your Christmas tree could cause allergies, try to shake and wash it using a hose before you bring it inside.
Keep ornaments out of children's reach. Ornaments and their hangers may be harmful to children if ingested. It can be tough to keep little ones away from the tree, so try verbal reminders, hanging ornaments out of their reach, or even wrapping in tree in a baby gate.
As always, have a carbon monoxide and smoke detector on every level of your house and placed near bedrooms. Practice your home fire escape routes to ensure everyone knows what to do in case of a fire.
By keeping safety top-of-mind, we can all make sure the season stays festive and safe this year.
---