February 05, 2021
Run it back season! Football traditions for a Chiefs win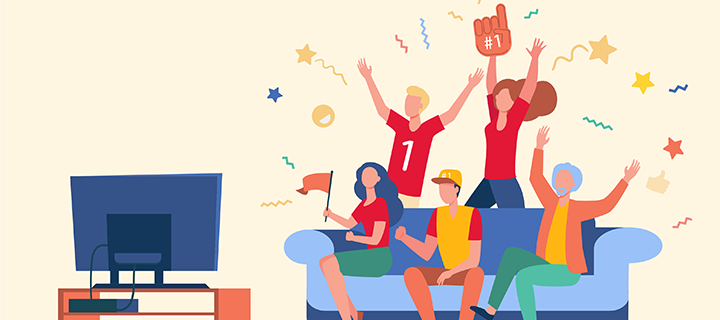 The whole town is painted red for our favorite football team, the Kansas City Chiefs. A few of our employees are sharing their game day traditions and superstitions they practice to guarantee a Chiefs win.
It's all important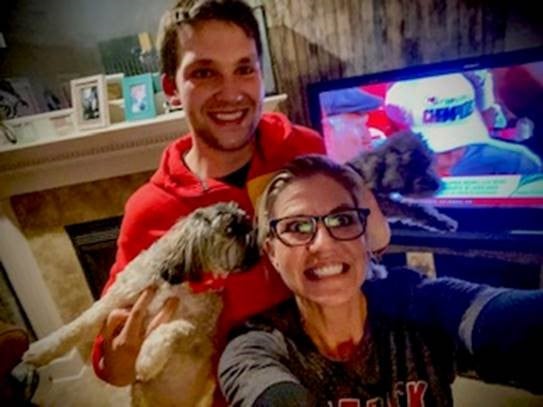 Submitted by Tiffany
All members of the household (including the DOG) MUST be sitting in their designated location. I am on the couch, my boyfriend (Tyler) is in HIS chair, and Lexi the dog, is lying on the back of the couch (this has been the assigned location for the past 2 years straight).
I wear my red Chiefs sweatpants, with my gray "Patrick 15 Mahomie" T-shirt over my lighter gray long-sleeve t-shirt.
Tyler wears his black sweatpants, his gray "Patrick 15 Mahomie" T-shirt" (yes, we have matching shirts) with a red Chiefs zip-up hooded sweatshirt. His gameday attire is not allowed to go through the washing machine unless we happen to lose. So given that, it has been worn 18 times and only been washed twice.
When Tyler says "C'mon Chiefs," I am required to repeat that and vice versa.
After a touchdown, we MUST hop up and hug as we count to 7 out loud and then our traditional touchdown dance!
Before attempting a field goal, we have to repeat out loud together, "C'mon Harrison, C'mon Harrison, C'mon Harrison". By saying this 3 times, it brings our field goal kicker (Harrison Butker) good luck that he will make the field goal and get 3 points.
After every first down, we shout out loud, "That's good for a Kansas City FIRST DOWN" and then if they are playing in KC, we listen for the announcer at the stadium to say this and then jump up and signal a first down with the crowd (see picture).
The required tradition after every game is to then eat Chiefs Chili. 😊
#P4theD
Submitted by Mary
My grandson has a ritual during the game. Every time it's time for the Chiefs defense to play, you have to pee. He calls it "Pee for the De!" His mother says, "it has made me drink more water during the game." #P4theD
Eyes closed
Submitted by Cortney
From last season and this season, whenever I watch, the Chiefs don't play well. I'm convinced if I watch they'll lose. ☹ So, unfortunately, as a sacrifice for them to win, I will not watch on Sunday.
We may all have different ways to cheer on the Chiefs, but one thing is sure – we're going to win! Good luck Chiefs!
---