March 20, 2020
5 things to consider as a social-distancing parent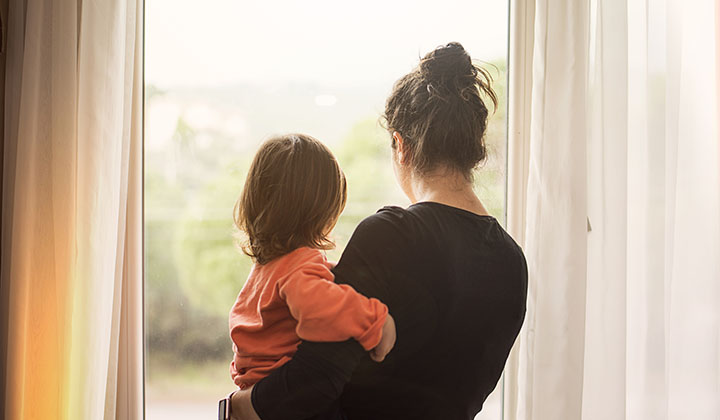 By this point, parents are all too familiar with the term "social distancing." Although humans are social in nature, this tactic of social distancing appears to be our best combatant against the spread of the coronavirus and COVID-19 disease. Even though it is an effective strategy, social distancing comes with a new set of challenges. Those hurdles include parents being asked to work from home, the shutting down of schools and the combination of trying to balance these changes within the confines of our homes. Fortunately, with adversity comes great opportunity.
Here are five things to keep in mind to maximize the opportunity we have with increased family time:
Structure. Sit down with your child and develop a routine together that includes creativity, outdoor activities, reading time and chores. Children thrive with routines, as they provide a sense of security, an additional benefit during these unprecedented times. This will take a little effort from everyone originally, but the rewards will pay off. In addition to security, skills and responsibility, healthy habits and family bonds will all be strengthened.
Choice. As part of this routine, provide your child with opportunities to make their own choices by allowing them control over their situation. Just the simple act of providing the freedom of choice will build confidence in your child and teach them responsibility while cultivating a sense of comfort. It will also enhance their creativity and problem-solving skills. Offer a few options and give your child the opportunity to choose.
Balance. With a parent, or parents, possibly working at home, have conversations and dialogue with your kids about work obligations. If there is a big conference call at 3 p.m., what can your kids do to provide the space and environment you need to be productive during that time? With no coworkers to take breaks with, how can you use those breaks at home to engage and connect with your kids? A work-life balance is just as important when you are working from home.
Flexibility. This isn't like hunkering down for a day or two after a winter storm. This is a stressful situation for parents and kids and everyone need to be flexible and extend grace as much possible. Things are changing daily in this coronavirus climate and what might work today, might not work tomorrow. Through this, we will build resiliency while making tweaks and adjustments as needed.
Play, play and play some more. Play is essential in child development and can't be lost during this time. Play IS learning and it looks different for every kid. Our children process new information through play, and it is essential to improve intellectual, emotional, physical and social development. Currently, with social distancing recommendations, our kids' social development is being challenged. However, with modern technologies and other creative avenues, the ability to safely interact with others can still exist.
As previously indicated, these are stressful times, but we can all become better as a result. Ahead of us are great opportunities to strengthen our connections with our kids. As parents, we always wish we had more time with them; well, now, many of us do. Let's make the most of it and include them in the process!
Learn more about Child Life Specialists at Children's Mercy.
Certified Child Life Specialists are educated and clinically trained in the developmental impact of illness and injury. Their role helps improve patient and family care, satisfaction, and overall experience. In both health care and community settings, Certified Child Life Specialists help infants, children, youth and families cope with the stress and uncertainty of acute and chronic illness, injury, trauma, disability, loss and bereavement. They provide evidence-based, developmentally and psychologically appropriate interventions including therapeutic play, preparation for procedures, and education to reduce fear, anxiety and pain. – From ACLP, Association of Child Life Professionals
---