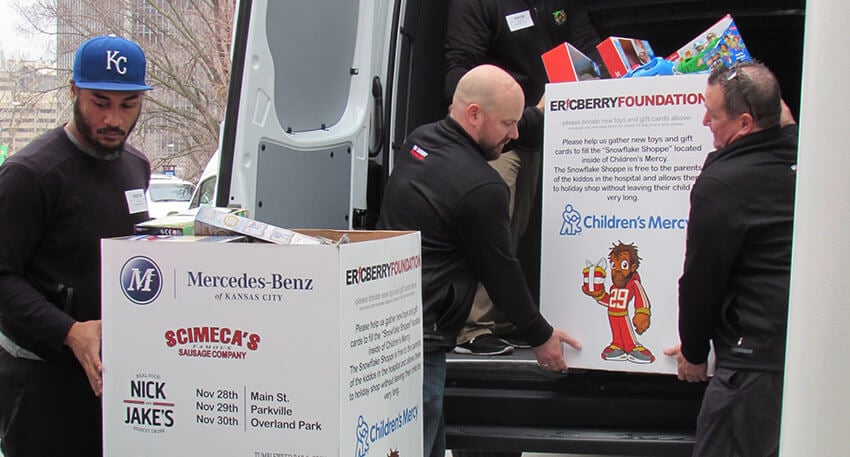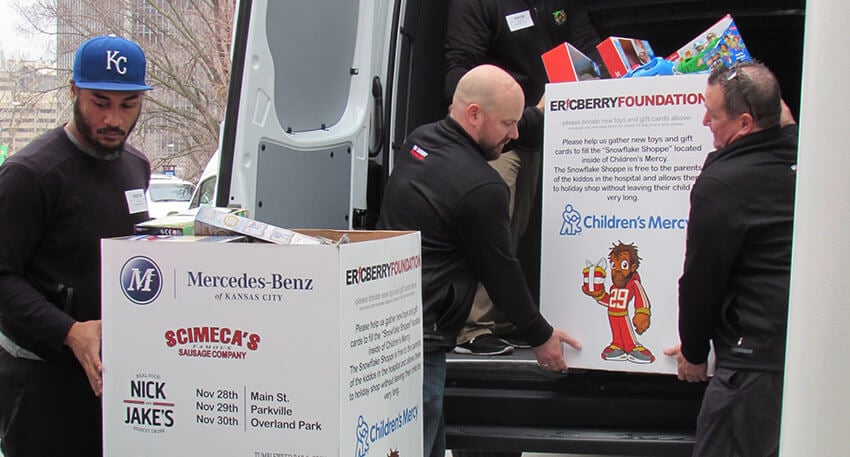 Give the gift of comfort when patients and families need it most

Most trips to Children's Mercy are unplanned and unexpected. This means patients and families arrive without essentials including clothes, toiletries and other comforts of home. And, when a family arrives, they don't always know when they'll leave.
That's where generous supporters like you come in.
Contributions of clothes, toiletries, toys, new books and other needed items can make a family's hospital stay just a bit easier, relieving stress and allowing them to focus on what matters most — helping their child heal.
Learn about our most-needed items and how to drop off your donation.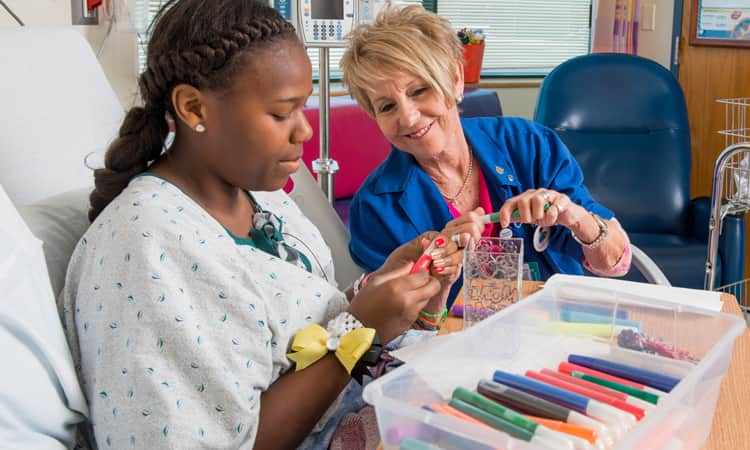 Happy Kits
Make a child or parent's day by assembling Happy Kits, which are used to help patients feel welcome and happy during their visit.
Give wisely: safe donation guidelines

To protect the health and safety of all those in our facilities — kids, parents and care providers — there are a few guidelines you should know about before dropping off your generous donations:
Distribution: Donations will be distributed by hospital staff and volunteers; donors may not give out their own items.

Safety: Help us keep our patients safe by only donating items that are non-toxic, non-violent and do not contain latex.

Condition: Donations must be brand new, in original packaging, with tags attached and odor-free.

Affiliation: Because Children's Mercy is non-denominational, we ask all donors to respect the beliefs of our patients by not including religious gifts.

Toys: All stuffed animal donations must be new with tags attached and never have been stored or displayed for any length of time. We cannot accept Nerf guns, spray guns, water guns, pop ball guns, swords, bows and arrows or toy knives.

Clothing: Clothing donations must be new with tags still in place.

Reading Materials: Reading materials must be new and in good condition. We are unable to accept any textbooks, encyclopedias, dictionaries and used activity books.

Thank you for your help keeping our patients and families safe!
Your impact
Kids helping kids
After a lengthy stay in the Burn Unit at Children's Mercy when he was a small child, Eli wanted to give back to kids going through the same thing. He organized a sidewalk sale and used the money to buy loose-fitting clothes and new toys for kids being treated at the same Burn Unit he was treated in all those years ago.
Plan a drop off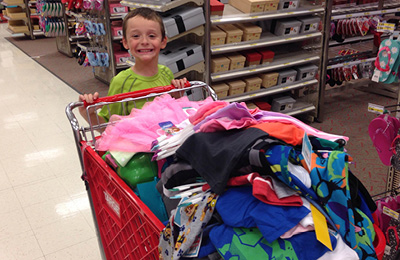 Have questions about donating goods to Children's Mercy
Visit the Frequently Asked Questions page for more information.
Organize a drive!
Inspire your own community to come together to support the kids at Children's Mercy. By collecting goods needed most by our patients, you can provide comfort, care and a little bit of fun during their stay.