KidCare Anywhere
Quick, convenient, web-based care for your child

KidCare Anywhere offers you access to a Children's Mercy pediatric provider in minutes via smartphone, tablet or computer to help treat your child's non-emergency conditions. Providers can discuss, provide guidance and often treat your child's minor ailments and illnesses from the comfort of your own home - or anywhere. Available 4 p.m. to 11 p.m., seven days a week. When minor illnesses occur, simply visit KidCare Anywhere and select "KidCare NOW."
Features


Convenient access to Children's Mercy pediatric providers in your own home, or wherever you are


Streamlined intake and automated check-in with short wait times


Safe and HIPPA compliant health records storage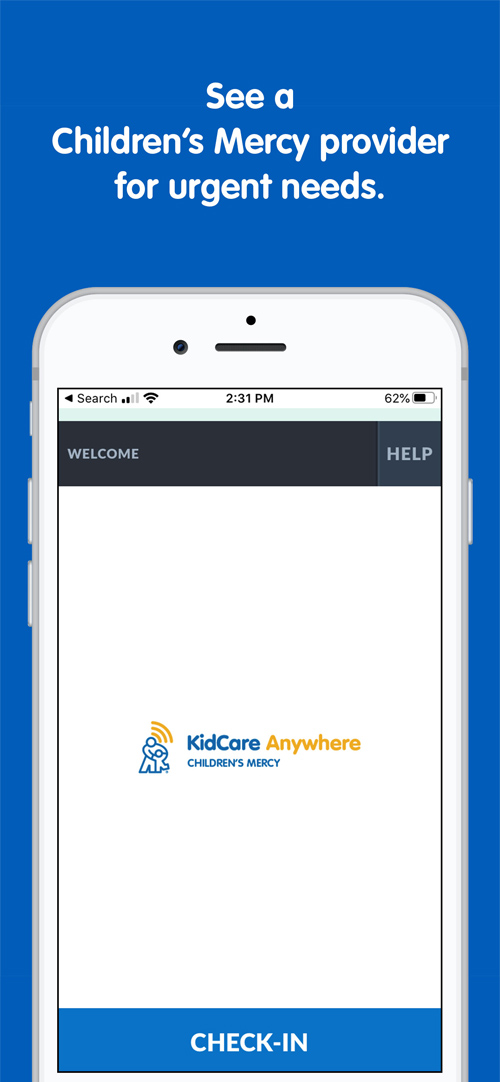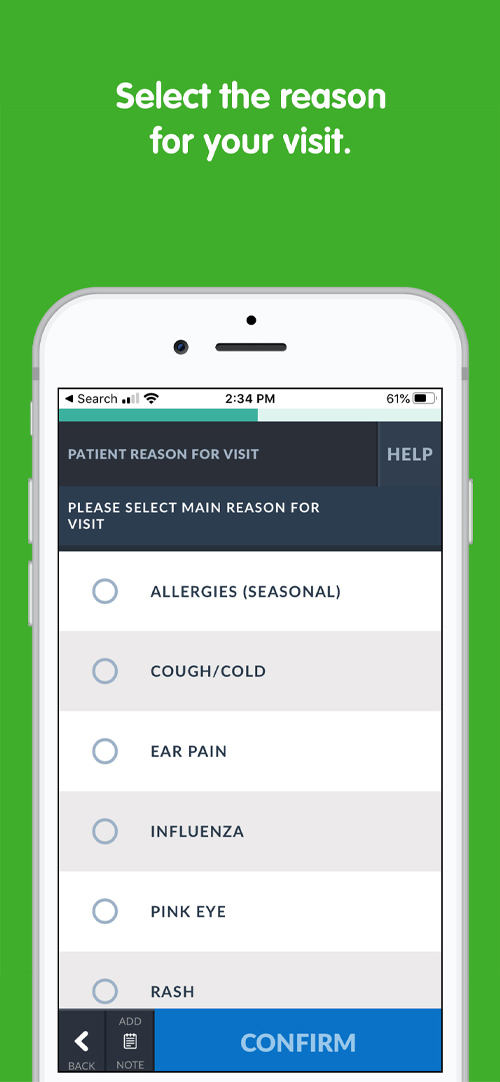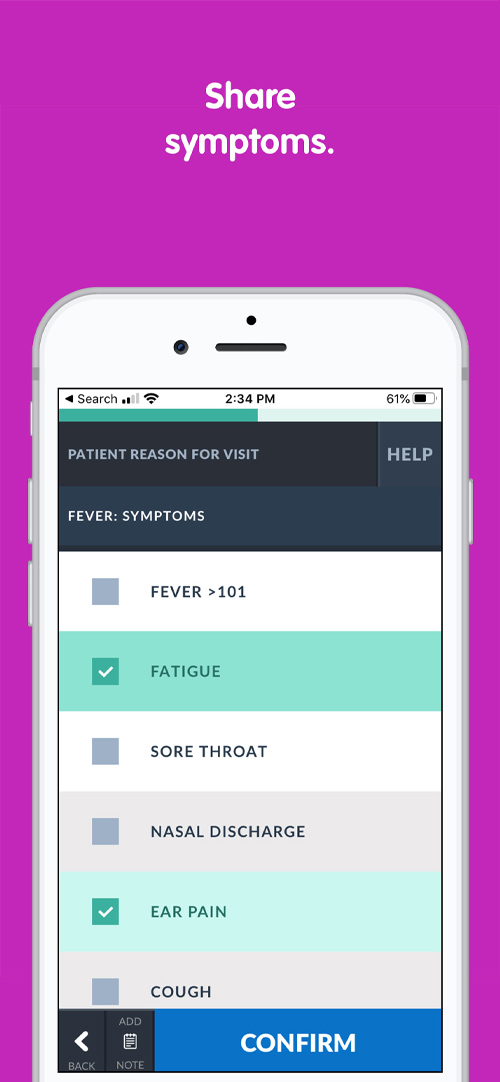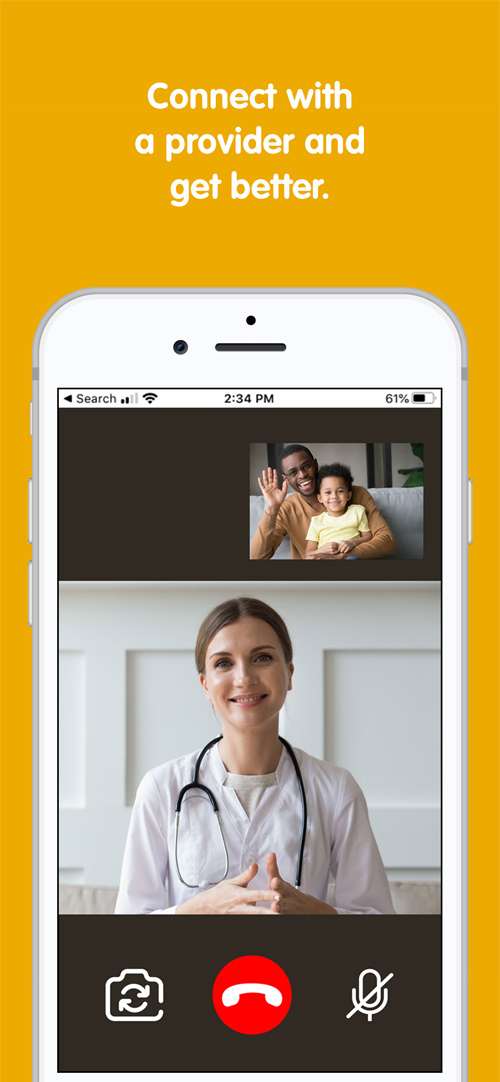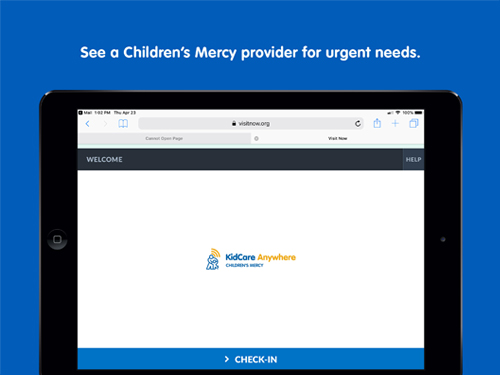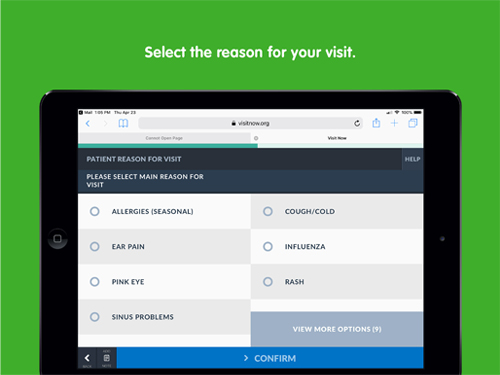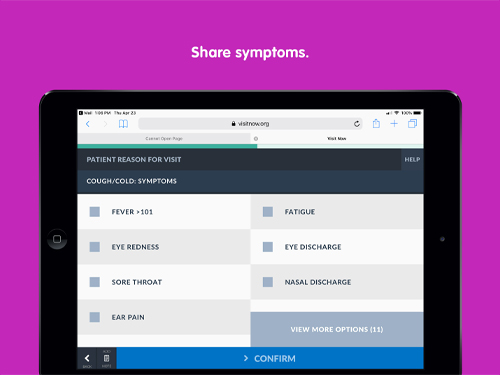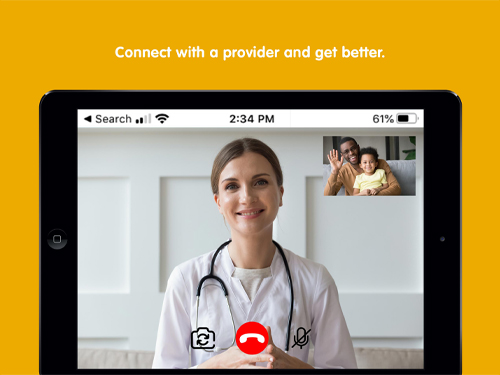 Two options to access KidCare Anywhere
Access through your Chrome browser on any device by going to kidcareanywhere.org


Download the KidCare Anywhere app in the Apple App Store

For best viewing quality during your visit, hold phones and tablets vertically, up and down.
Scheduled Appointments

Your Children's Mercy provider may invite you to a scheduled appointment via email or SMS text message. Just click the personalized link and you will automatically be connected to them at the time of your scheduled visit.