Headache Clinic and Services
Nationally ranked by U.S. News & World Report
Headache Clinic and Services
Nationally ranked by U.S. News & World Report
A growing number of kids experience frequent headaches. More than 40,000 children in the Kansas City metro suffer from moderate-to-severe headaches, which can be debilitating and impact their quality of life.
Often, parents wonder when to see a doctor for a headache. We understand that getting the right treatment, at the right time, in the right setting is important when it comes to managing your child's headaches.
The Headache Program at Children's Mercy provides specialized diagnoses and migraine relief care for children and teenagers who experience frequent or persistent headaches and need intensive services. Your child will be seen by members of our headache team, which includes doctors or nurse practitioners, and nurses. They will work with you to create a treatment plan that helps reduce your child's headache pain.
We consider family members a crucial part of every patient's care team. Our goal is to partner with you to create a headache-relief plan that meets the needs and preferences of both you and your child. Working with you as part of our team greatly enhances the benefits of your child's care and increases the likelihood of a successful outcome.
How to schedule an appointment with a headache specialist

Call (816) 234-3700 to schedule an appointment at one of our headache clinics, offered at various Children's Mercy locations throughout the Kansas City metropolitan area. Some insurance companies may require a referral from your pediatrician prior to scheduling an appointment with one of our headache specialists. Call your insurance provider to confirm their referral requirements.
It can also be helpful if you record information about your child's headaches when they occur.
What to expect during your first visit

Your child's first appointment will last about 40 minutes and includes an evaluation with one of our headache-trained specialists. They will spend time talking with you to get a better understanding of your child's medical history and learn how headaches are impacting their daily life.
In most cases, your doctor can make the appropriate headache diagnosis during the first clinic visit, though sometimes they may ask for additional testing such as bloodwork or an MRI. They also will ask about health habits and stress management to help create a customized treatment plan for your child. Medication may be prescribed if appropriate.
Headache Relief Guide
Created by Children's Mercy headache specialists, our Headache Relief Guide website provides information that can help you prepare for your first headache evaluation visit. It also provides other interactive learning resources to help you and your child better understand the causes of headaches and steps you can take to control them.
Treatment options

Treatment plans will be based on the best available, evidence-based therapies for treating headaches in children. Opioid pain medications are not prescribed by our clinic, since research has shown that these medications can actually lead to worsening problems with headaches.
After your initial visit

After your initial visit, we will have you back for follow-up appointments, typically within one to three months. These appointments will focus on additional assessments to see how well your child's care plan is working, making adjustments as needed. If your child experiences a break-through headache and it is not responding to normal treatment, call (816) 234-3490 for additional guidance, treatments and procedures available to help provide headache pain relief.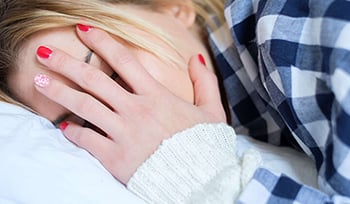 Headaches and kids: what parents need to know
Learn more about headaches, from what causes them and how to diagnose them, to treatment and tips for parents.
Comprehensive Headache Clinic
More intensive services for the most challenging headaches

In some cases, if your child's headaches are not responding to the initial treatments and they need more intensive services, we'll schedule a three-hour visit with our Comprehensive Headache Clinic team. This includes a physician, pain psychologist and social worker, who will work with your family to address your child's headache pain and find solutions together. Please speak with your headache provider to learn more.
Headache Clinic and Services Menu