Teen Primary Care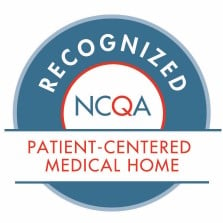 About Teen Primary Care

Children's Mercy is a welcoming place and your privacy is our top priority. Children's Mercy runs a judgment-free and LGBTQA-friendly Teen Primary Care.
We can see you quickly, often the day you call.
We care about you and your health
We may ask you:
About your life plans? We are interested in what you want do.

Questions about your nutrition, exercise, smoking, alcohol and drug use, domestic violence, and sexual abuse.

What is your risk of getting sexually transmitted infections (STIs) and HIV?

What do you want to know about contraceptives (effectiveness, possible side effects, when to return to care)?
Be sure to ask us:
Can you draw a picture or show me what's going on?

Are there any activities or foods I should avoid until I'm better?

Should I stop taking the medicine if I feel better?

When will I get my results?
Primary Care Sick Clinic
Schedule your time for a primary care sick visit. Here's how it works:
Only current Primary Care Clinic patients can schedule.
Complete a short form, select the time that works best for you and you're in line.
We can even send text message reminders as your scheduled time draws near.
In-person visits available:
Monday - Friday: 7:30 a.m. - 3 p.m.
What to expect

Many patients are nervous about having an exam. Everything you tell the care staff is confidential and private. Serious threats of harm to self or others will not be kept confidential.
We may ask personal questions, but your answers help us help you.
We do not judge. Be honest. Ask questions.
Let us know if you are uncomfortable or don't understand something. If after you leave care, you forgot to ask something, please don't hesitate to call.


Cost

No patient is refused services due to inability to pay.
Most insurance plans are accepted, including Medicaid.

For patients without insurance, fees are calculated on a sliding fee scale.

Title X funding help us to provide services depending on family size and household income.

Please ask to speak to a financial counselor when you check in.

Some medication and supplies may also be covered.

Please ask your provider if you are concerned.
Birth control methods
The Implant – Nexplanon

The IUD (intra-uterine device) – Mirena

The Shot – Depo-Provera

The Pill – there are various types of pills. Please ask your provider which one is right for you!

The Patch – Xulane

The Ring – Nuvaring

The Male/External Condom

Emergency Contraception Pills – Plan B and ella
For more information, see www.reproductiveaccess.org
Please call Teen Primary Care to make an appointment to discuss your options.


Information and education services

Get fast facts on healthy relationships, sex, and STI's.
Education resources: books, pamphlets, professional journals.

Education in care for patients.

Programs in schools, community centers, etc. upon request.
Call us today to invite a Teen Primary Care health professional to come speak to your group.
Title X

Title X is a federal family planning program. It assists patients in preventing or achieving pregnancy, with priority given to low-income, un-insured populations. Title X laws and regulations establish special consent rules for services funded through Title X. Title X-funded services must be available to all adolescents, regardless of religion, race, color, national origin, disability, age, sex, number of pregnancies, or marital status.
(Section 1006(c)(1), PHS Act; 42 CFR 59.5 (a)(4))
Impact
Publicly supported family planning services help women avoid 3 million unintended pregnancies each year – 60,000 in Missouri alone.

Without these services, the U.S. abortion rate would be 48% higher than it is, and the teenage birthrate would be 29% higher. Guttmacher, State Facts about Title X and Family Planning: Missouri, 2013


In 2014, Missouri's Title X clinics performed:
22,526 breast exams

12,874 cervical cancer screenings

50,421 tests for sexually transmitted diseases

9,905 tests for HIV


Title X services

Services under Title X include but are not limited to:
Education and counseling on all FDA-approved birth control

Breast, pelvic, and Pap smear exams, according to current guidelines

Sexually transmitted infections (STIs) and HIV Screenings for males and females, as indicated

Pregnancy testing and counseling


Additional services provided:
Client assessment including medical history, family and social/environmental background, nutritional history, and if you're up to date on your immunizations

Initial and annual screenings include height/weight, blood pressure, lab tests, STI testing, and pregnancy testing

Education on healthy lifestyle choices and outcomes of poor family planning (i.e., proper diet, STI and HIV infections, teen pregnancy)

Counseling regarding peer pressure, personal decision making, family relationships, and your future plans.
Confidentiality concerns: Missouri and Federal laws

Title X centers may not require parental consent or notification when providing family planning services to minors. Children's Mercy Teen Primary Care encourages all adolescents to involve a trusted adult in their reproductive decision-making.

Title X requires that
Minors must be able to receive family planning and reproductive health services without parental consent.
Parental involvement must be encouraged, but not required.
This is different than and supersedes state law.
Only applies to Title X services and supplies, not primary care services.
The Teen Primary Care must follow federal Title X laws and regulations. We must also follow applicable state and federal law to the extent possible.
Missouri law creates exemptions to confidentiality requirements in the case of mandated child abuse reporting (child abuse, child molestation, sexual abuse, rape, or incest) and the reporting of certain communicable diseases (HIV, AIDS; Chlamydia; Gonorrhea; Hepatitis A, B, and C; and Syphilis.)
Teens seeking contraceptive services are informed about all methods of contraception. Abstinence as well as contraceptives and safer sex practice options to reduce risks for STI, HIV, and pregnancy are discussed with all adolescents.