Hemophilia Treatment Center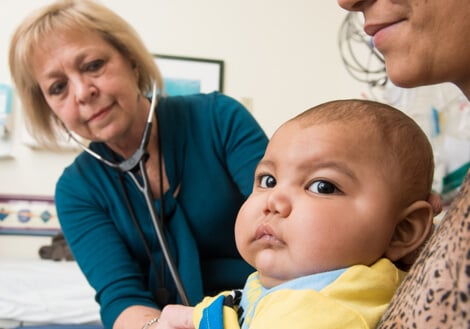 Hemophilia Treatment Center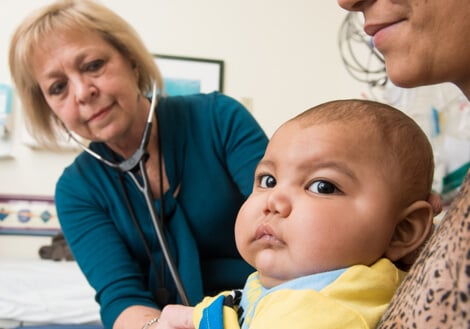 Children's Mercy provides comprehensive treatment for children with hemophilia and other bleeding disorders. Our team provides a full range of diagnostic, treatment, and preventive options for hemophilia, von Willebrand disease, and other bleeding disorders. Hemophilia is a rare disorder in which the blood does not clot normally. It is usually inherited and is most common in males.


A designated Hemophilia Treatment Center

The Hemophilia Treatment Center (HTC) at Children's Mercy is a federally designated HTC and part of a national network of centers providing the latest treatment for patients. We provide on-call services 24 hours a day for emergencies and emergency consultations.
Children receive dedicated care and support from an expert clinical team that includes physicians, nurses, nurse practitioners, social workers, research specialists, and physical therapists. Patients benefit from a personalized approach to care that focuses on their unique needs. We also provide comprehensive laboratory monitoring and follow-up.
Being close to the hemophilia community is important. We collaborate with the Centers for Disease Control and Prevention, the National Hemophilia Foundation, the Midwest Hemophilia Association and other agencies involved in the bleeding disorders community.


Helping families with hemophilia

We look for ways to support your child at all stages of life with hemophilia. We offer events including camp, a young women's clinic, Saturday clinics, and regional outreach clinics. As children become young adults we work to help them begin managing their own care and ensure a smooth transition to adult care through our partnership with University Health.

We also have a 340B Factor Program, which lowers the cost of factor for eligible hemophilia patients.


Coordination of care with child's primary care physician

Hematological management for dental procedures

Diagnostic evaluations for hemophilia, von Willebrand disease, and other bleeding disorders

Opportunities for participation in research on bleeding disorders and their effects and treatments as well as access to clinical trials of experimental therapies

24-hour on-call services for emergencies, as well as emergency consultations

Multidisciplinary team approach used for management and comprehensive evaluations

Case management on an outpatient and inpatient basis

Counseling for children with bleeding disorders and their families

Referrals to appropriate services and agencies

Comprehensive laboratory monitoring and follow-up

Education to aid in controlling and preventing bleeding episodes

Reimbursement resources and assistance

Education to physicians, health professionals, schools, and other groups
Conditions
Anemias

Hematologic disorders

Hemoglobinopathies

Hemophilia and related disorders
Resources for your family
The resources below may provide additional background on the condition and ways to connect with the hemophilia community.
Your visit to the Hemophilia Treatment Center

Comprehensive visits are longer than a normal doctor visit because you will speak with all members of the the care team – doctor, nurse, social worker, and physical therapist. Expect comprehensive clinics to last one to three hours. Arriving at your scheduled time assists us in moving quickly and is greatly appreciated. Here are some items you may want to bring to help with our conversation:
A log of bleeds and infusions during the past year or more

A list of current medications

A list of any recent changes to your health that you would like us to know

A list of questions you might have for the team
Hemophilia Treatment Center Menu