July 18, 2023
How to support families with critically ill kids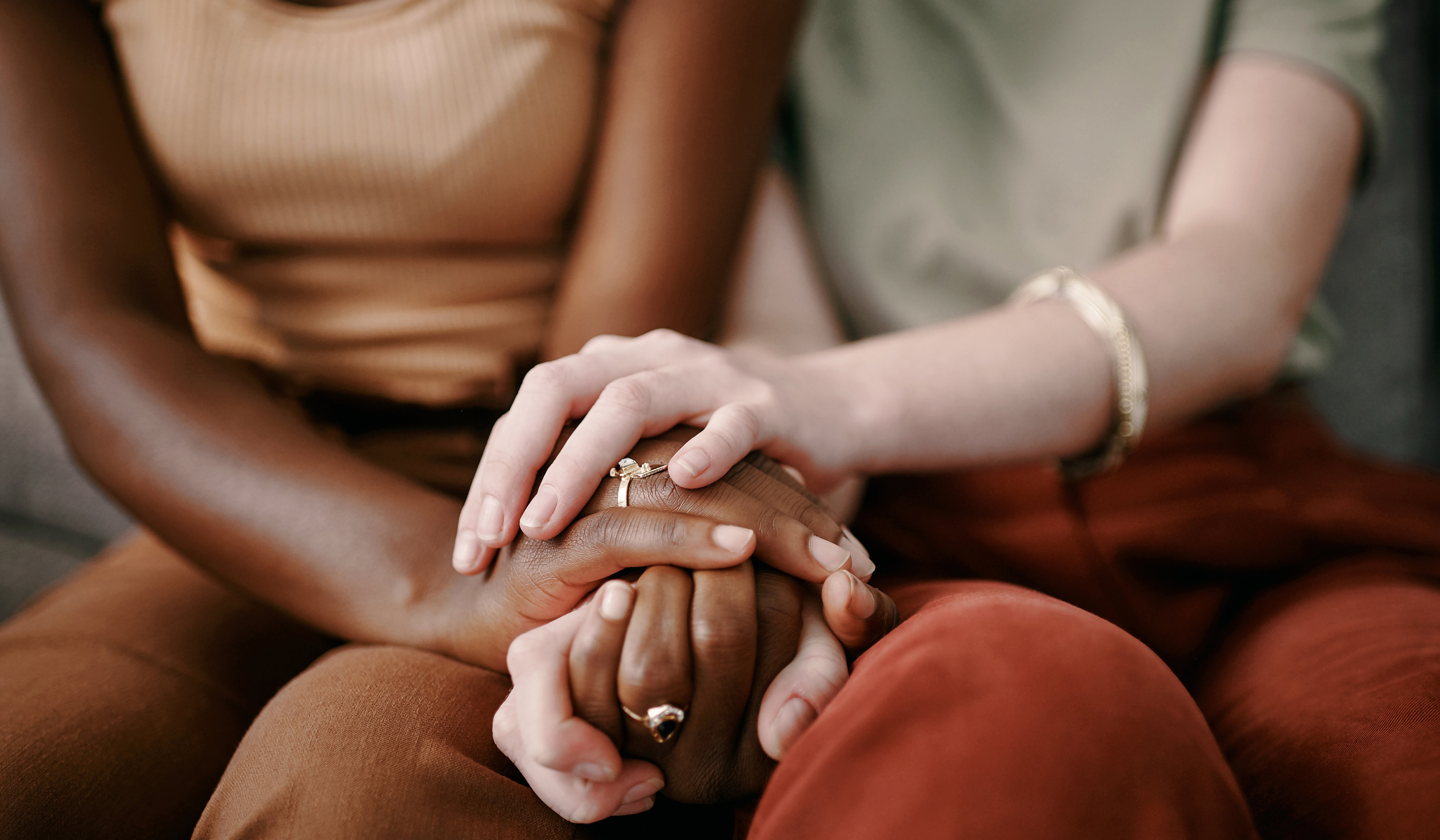 It's easy enough to offer support to a family whose kiddo has the flu or a broken bone, but it can be a challenge to know how to be there for friends and family when a child is facing a more serious illness. From our professional and personal experience, we've learned a lot about what works and what doesn't. We want to equip everyone to offer much-needed support for these families. Community help can make all the difference and build stronger relationships in the long run.
Give what is needed
Families with a critically ill child need several kinds of support. Think about what kinds best fit your skills, availability and resources.
Financial support: Medical bills add up quickly and, for those with chronic conditions, the bills keep coming. If the family has set up a fundraiser, give what you can directly. You can also give cash or gift cards for food, fuel and other expenses. Always get permission before setting up a fundraiser on a family's behalf, as these funds will affect things like the family's taxes and insurance.
Logistical support: Time is a priceless gift to give. Helping with household tasks, errands or childcare can go a long way to relieve stress for a family whose schedule isn't always their own. Let the family know when you're available and offer a few ideas for tasks you're willing to do and ask what would work best for them.
We have compiled a list to get you started:
Deliver groceries or items from other stores
Clean floors
Dust
Do dishes
Make a meal
Wash a vehicle
Watch siblings while parents go to medical appointments
Take care of pets
Do lawn care or snow removal
Water plants
Pack lunches
Clean out the fridge
Make beds
Do and fold laundry
Clean the kitchen
Clean bathrooms
Transport kids to school or activities
If you are especially close to the family, ask if you can set up ongoing support through MealTrain, CaringBridge or another service that organizes help. Oftentimes, a parent's sibling or close friend writes updates on behalf of the family so they do not have to keep up with everyone individually. If you live long-distance, find out where the family eats and grocery shops and have a meal or groceries delivered.
Emotional support: Another big way to be present to a family is to listen and sit in their reality with them. It can be hard to know what to say in a difficult situation. Luckily, you don't have to say much. Listening is more important than talking. Simply letting them know you're there for them and offering a listening ear to whatever they want to share is enough. If they don't want to share, respect that and offer to listen another time.
Avoid common missteps
Many people don't reach out to loved ones facing a tough situation because they don't know what to say or don't want to be a bother. That is a missed opportunity. Reaching out is always better than not reaching out. Assuming they have things all together can make it harder on families balancing a lot. They need to be allowed to be vulnerable and to get support.
Don't put parents on a pedestal. Having a child with a critical illness takes a lot of work. Loving the child unconditionally doesn't make the work any easier. When others call parents heroes or say they don't know how parents do it, it minimizes these parents' humanity. Instead of treating the parents as exceptional and putting them in some special category, offer to help.
Don't think you have to know everything. You don't have to go to medical school to offer support to families living with a child's critical illness. If they want to share anything about the illness, listen and trust they know what's best for their child. Avoid giving advice or comparing their situation to your own or to anyone else's. If you want to educate yourself or your children, you can use websites like kidshealth.org as a resource.
Don't disappear. Support tends to wane after kids get out of the hospital, but everything continues for kids who have chronic conditions. Sometimes it's even harder when families continue to care for their child at home. Keep in touch and keep your support going for the long haul.
Don't teach your kids to stigmatize illness. Sometimes, parents tell their kids not to look at other children with visible signs of illness or disability. The intent is not to be rude, but this can make an ill child uncomfortable and can make a curious child feel ashamed for simply asking questions. Allow their curiosity and encourage them to ask the child's parent if they can talk with and learn more about them.
Stay connected
Dealing with a child's critical illness can affect a family's social life, but it shouldn't mean being totally disconnected from friends and family. Do your part to stay in touch and include these families in your gatherings and everyday life.
Keep checking in. It can be natural to reach out to a family when their child is in the hospital, but it is just as important to check in when they are at home. Set a recurring timer or calendar appointment for yourself to text, call, email or otherwise get in touch with the family. If they make you aware of an upcoming appointment, mark that date for yourself and send them a message letting them know you're thinking of them. If you do want to contact them when they are in the hospital, avoid 9-11 a.m. because that is when staff is doing rounds and the family won't be available.
Keep inviting them. Even if a family can't make it to an event (or several), continue to let them know they are an important part of your life. Plan get-togethers with health and safety in mind. For those with compromised immunity, it's critical to know that everyone in attendance is healthy and practicing habits like hand washing.
Be understanding. Know that communication will ebb and flow depending on what is happening with the child's medical situation. Don't take it personally if your message goes unanswered for a while. Trust that they will be in touch when they can.
Include siblings. If the kiddo who is ill has siblings, they are going through the journey, too. Offer childcare, invite them to playdates and pay them attention outside of a medical context. Let them be kids. If you bring gifts for a child who is ill, consider bringing gifts for their siblings, too. This is especially true for young children.
Involve the whole family
Kids often want to help when another child is facing something difficult. Encourage your child's empathic instinct and help them make a difference.
Brainstorm ideas with your child. Ask them what they think could brighten their friend's day. Handmade art, greeting cards, recordable storybooks and video calls are all simple ways to show they care.
Teach them about the illness. Visit a trusted website like kidshealth.org and learn together about your loved one's illness and how it shows up for them. Answer your child's questions honestly and age appropriately.
By reading these tips, you're already on your way to being a helpful supporter of a family who could use your encouragement. Well done, and best of luck as you walk this important journey with your loved ones.
---