July 10, 2023
Beat the heat! How to bring your summer fun indoors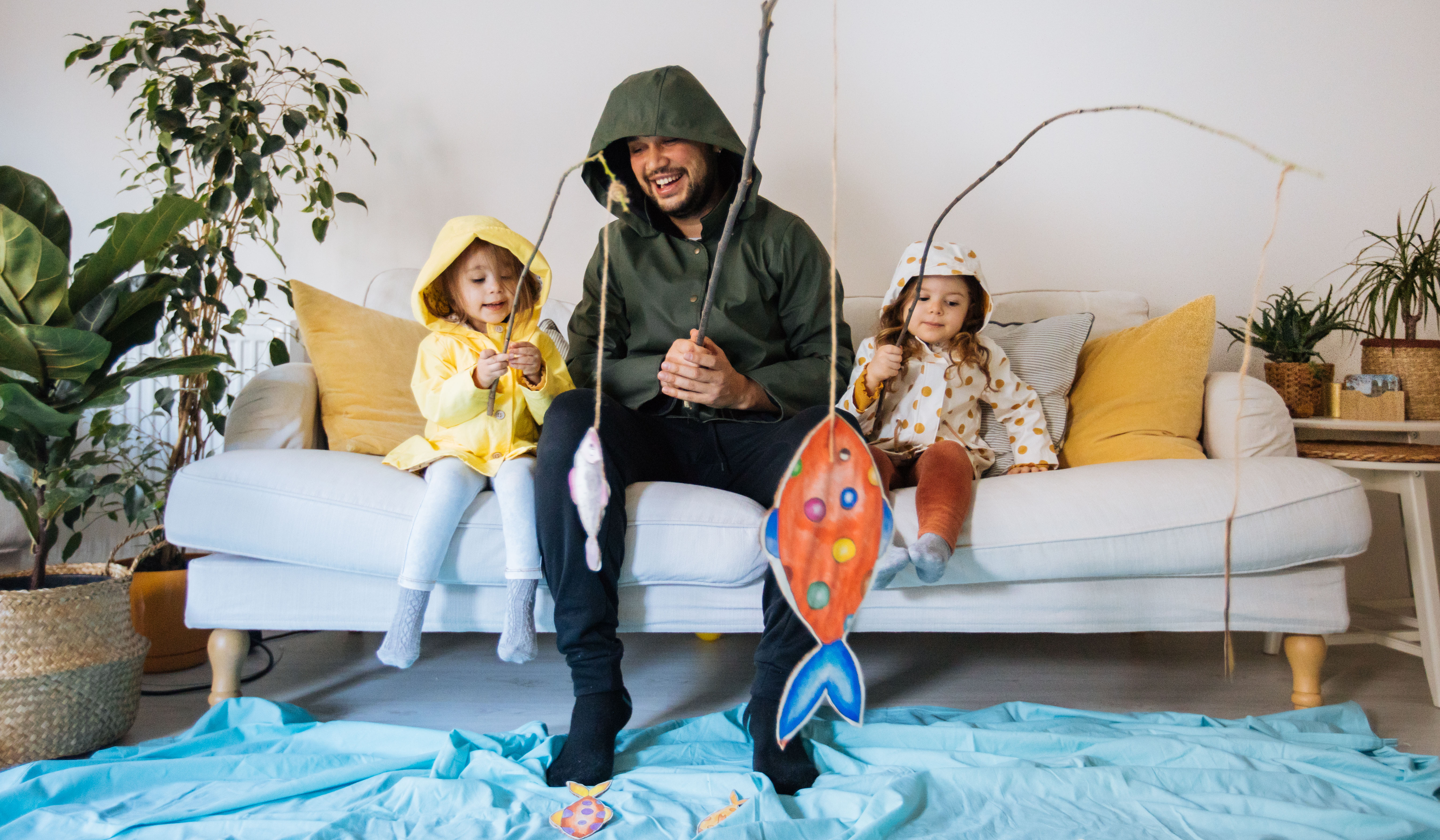 We know it's a parent's dream to spend as much time outside with the kiddos as possible. Summer is all about enjoying the outdoors from sunup until sundown. However, there are certain barriers that can limit you from doing just that. Whether it's extreme heat, rain showers or even nap times, for some families spending time indoors to wind down is inevitable.
The Child Life Specialists at Children's Mercy Kansas City shared some great ideas on how to keep time spent inside fun and beneficial to a child's cognitive, emotional and physical development.
Gross Motor Skills vs. Fine Motor Skills
Not every indoor activity has to have an underlying educational lesson, but it is important to keep motor skills in mind. Incorporating motor skills will allow your child to practice new abilities while also building on ones they already have.
Activities that focus on gross motor development will use bigger movements of the body. These focus more on moving your bigger muscles. Gross motor skills might look like dancing, climbing or running.
With fine motor activities, your child will be learning how to make smaller movements with their body. These activities are focused mainly on smaller movements. They may look like zipping, cutting with scissors or stringing beads.
Toddlers (Ages: 1-3)
With toddlers, you want to keep their body moving. This allows them outlets to practice new movement skills of walking, climbing, etc. Developmentally, practicing these gross motor skills in a fun, engaging way tires them out physically and cognitively. Examples include:
Obstacle and tunnel courses (clear a big space and set out cushions to climb over or around, use painters tape to show them where to step or balance)
Dance parties
Water play in the bathtub or sink
Pre-K and Early Elementary (Ages: 4-7)
Pre-K and early elementary children also need to stay moving and engaged throughout the day. Use those five senses. Get them up and moving into different rooms throughout the house. However, these ages have the ability to do more fine motor activities.
Sensory play (Play Doh and Moon Sand)
"I Spy"
Building blocks (Magnetiles and Plus Plus puzzle blocks)
Scavenger hunts
Arts and crafts
Moving couch cushions to play floor is lava
Late Elementary (Ages: 8+)
This age group has a longer attention span, allowing them to focus on harder or more complex activities. Things with multiple steps or kits that you can start one day and come back to are great to keep their focus. As they approach more complicated schooling, they will need this skill to be able to focus on a specific task for a certain amount of time. Try activities such as:
Science experiments
Lego sets
Scratch and diamond art
Jewelry making
Board games and puzzles
No matter the age group or the activity at play, you always want to keep your child's willingness to participate in mind. If your child starts to show disinterest in the activity, it's best to move on to something different. Let your kids have a say in how long they want to participate. If they aren't showing interest in the activity, you can always try again on a different day. At the end of the day, the goal should still be to have fun!
Screen time
If screen time is something that you want to implement during your time inside, it's recommended to keep a visible screen time schedule. Your child will soon pick up on the concept that they can have their screen time at whatever time you set. This way your kiddo isn't constantly asking "can I watch TV?" or "can I use my iPad?" and will be able to better focus on the activity at hand.
During screen time, try and be engaged with your child as they watch. Ask them questions about what's taking place, who is on screen and what they learned from the show.
Make it Fun!
When it comes to spending time inside with your kids, always adapt the activity to their specific needs. Whether it be a sensory, physical or verbal limitation, always adjust the way each of them participates in a way that suits their needs best.
The goal when playing inside is that you have FUN! Brainstorm some ideas with your kids to see what they might have interest in. Once you have all the ideas, set them to the side and save them for those rainy days. Get creative and utilize materials around the house, you will be back outside in no time!
---