Wise Use of Antibiotics
March 2021
What is Antibiotic Stewardship and Why is it Important in Pediatrics?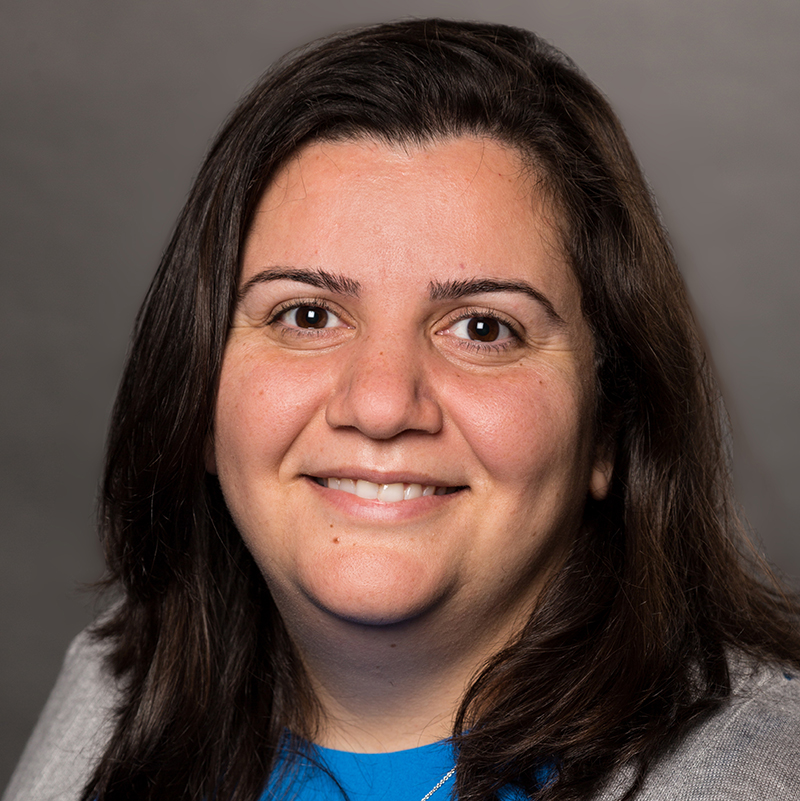 Column Author/Editor: Rana El Feghaly, MD, MSCI | Director, Clinical Services; Director, Outpatient Antibiotic Stewardship Program; Associate Professor of Pediatrics, UMKC School of Medicine
Antibiotics are a double-edged sword. On the one hand, they have saved countless lives and have contributed to prolonged lifespan and advanced health care as we know it. On the other hand, their use can lead to toxicities, allergies, Clostridiodes difficile infections, health care cost, and antibiotic resistance, a major threat to public health. In fact, antibiotics account for 50% of emergency department visits for adverse events from systemic medications in children.1 In addition, changes to the microbiome caused by antibiotic use can cause long-term complications that are only starting to be uncovered.
A new policy from the American Academy of Pediatrics (AAP) was published in the January issue of Pediatrics, addressing the importance of antibiotic stewardship programs (ASP)s in pediatrics.2
What are antibiotic stewardship programs and what are their roles?
The AAP policy could not have defined antibiotic stewardship in a more concise yet accurate way: "Antibiotic stewardship is a practice dedicated to prescribing antibiotics only when necessary and, when antibiotics are considered necessary, promoting use of the appropriate agent(s), dose, duration, and route of therapy to optimize clinical outcomes while minimizing the unintended consequences of antibiotic use." Antibiotic stewardship programs thus focus on measuring and improving appropriate antimicrobial use. The program is typically comprised of infectious diseases providers and pharmacists, with input from multiple stakeholders such as microbiology personnel, the infection prevention team, information technology, etc. Multiple strategies can be used to optimize antimicrobial use, and include development of clinical practice guidelines, educational venues, toolkits, audit and feedback, prior approval for specific antimicrobials, electronic medical record changes, etc.3
Why is outpatient ASP important?
ASPs have resulted in decreases in antibiotic overuse, improved patient outcomes and decreased costs. Most ASP efforts have mainly focused on the inpatient setting; however, the vast majority of antibiotics are prescribed in the ambulatory setting.4 Over 30% of those antibiotics are unnecessary, with an additional 20% being inappropriate (i.e., the wrong choice, dose or duration).5 In 2016, recognizing the importance of outpatient antibiotic use, the Centers for Disease Control and Prevention (CDC) published the core elements of an outpatient ASP, which include commitment, action for policy and practice, tracking and reporting, and education and expertise.6 In fact, an antimicrobial stewardship standard of The Joint Commission went into effect in January 2020. Although real-time audit and feedback may not always be feasible in the outpatient setting, strategies that can be successful include clinical decision support, clinician and patient education, negative culture follow-ups, communication training and parental education. Measuring successes in ASP includes clearly delineating process measures and clinical outcome measures, so tracking and reporting remain a critical component of ASP in outpatient settings.
What are we doing at Children's Mercy Kansas City in outpatient ASP?
Children's Mercy has an advisory board comprised of physicians, advanced practice providers, and nurses from the emergency department, urgent care clinics, primary care clinics, and infectious diseases, pharmacists, and a data analyst from infectious diseases, committed to the best standard of care in outpatient ASP. We monitor antimicrobial use in our outpatient settings monthly and develop quality improvement projects to improve use when we identify opportunities. We work with the evidence-based practice team to develop care process models, have created handbooks for common infections, and provide education on a regular basis.
What can you do to improve antimicrobial use in your office?
The most important step in developing a successful ASP is to be open to change. Evaluate antibiotic use in your office, know your trends, know which antibiotics are being prescribed and for what. Be open to make changes. Embarking on a quality improvement project does not imply that you are failing, it just enforces the fact that you want to continuously improve. Be open to changes as new evidence may support shorter durations, or narrower antibiotics compared to what has been recommended in the past. The Pediatric Infectious Diseases Society, CDC and AAP have many resources for ASP that you could use in your office. Finally, reach out to us if you'd like to collaborate on ASP projects.
Some resources available to you:
References:
Lovegrove MC, Geller AI, Fleming-Dutra KE, Shehab N, Sapiano MRP, Budnitz DS. U.S. emergency department visits for adverse drug events from antibiotics in children, 2011-2015. J Pediatric Infect Dis Soc. 2019;8(5):384-391.
Gerber JS, Jackson MA, Tamma PD, Zaoutis TE, Committee On Infectious Diseases PIDS. Antibiotic stewardship in pediatrics. Pediatrics. 2021;147(1).
Newland JG, Gerber JS, Weissman SJ, Shah SS, Turgeon C, Hedican EB, et al. Prevalence and characteristics of antimicrobial stewardship programs at freestanding children's hospitals in the United States. Infect Control Hosp Epidemiol. 2014;35(3):265-271.
Suda KJ, Hicks LA, Roberts RM, Hunkler RJ, Matusiak LM, Schumock GT. Antibiotic expenditures by medication, class, and healthcare setting in the United States, 2010-2015. Clin Infect Dis. 2018;66(2):185-190.
Fleming-Dutra KE, Hersh AL, Shapiro DJ, Bartoces M, Enns EA, File TM, Jr., et al. Prevalence of inappropriate antibiotic prescriptions among US ambulatory care visits, 2010-2011. JAMA. 2016;315(17):1864-1873.
Sanchez GV, Fleming-Dutra KE, Roberts RM, Hicks LA. Core elements of outpatient antibiotic stewardship. 2016.