What's the Diagnosis?
February 2021
Visual Diagnosis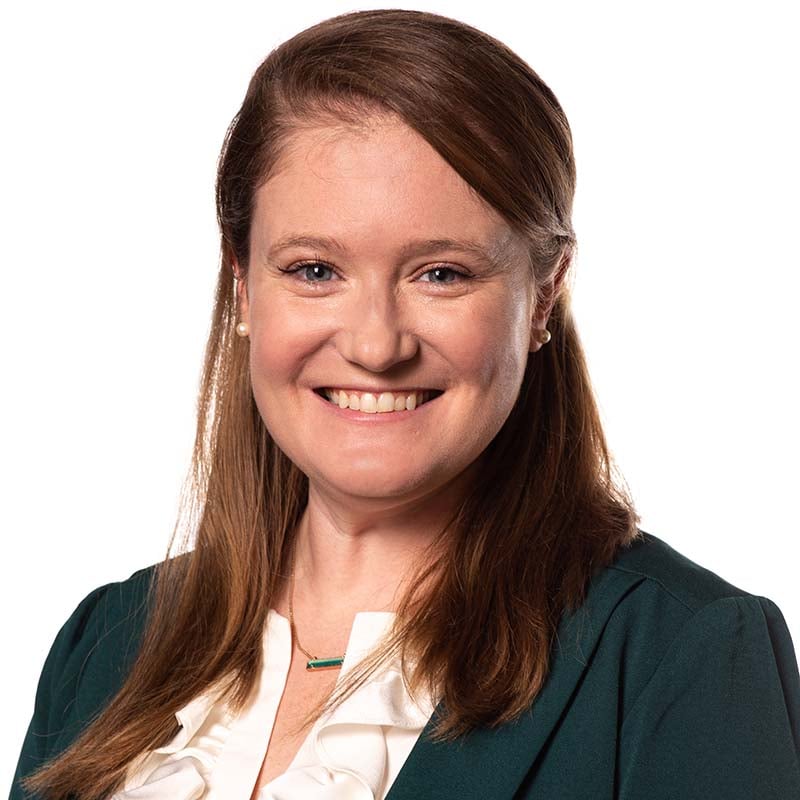 Author: Kristin Streiler, MD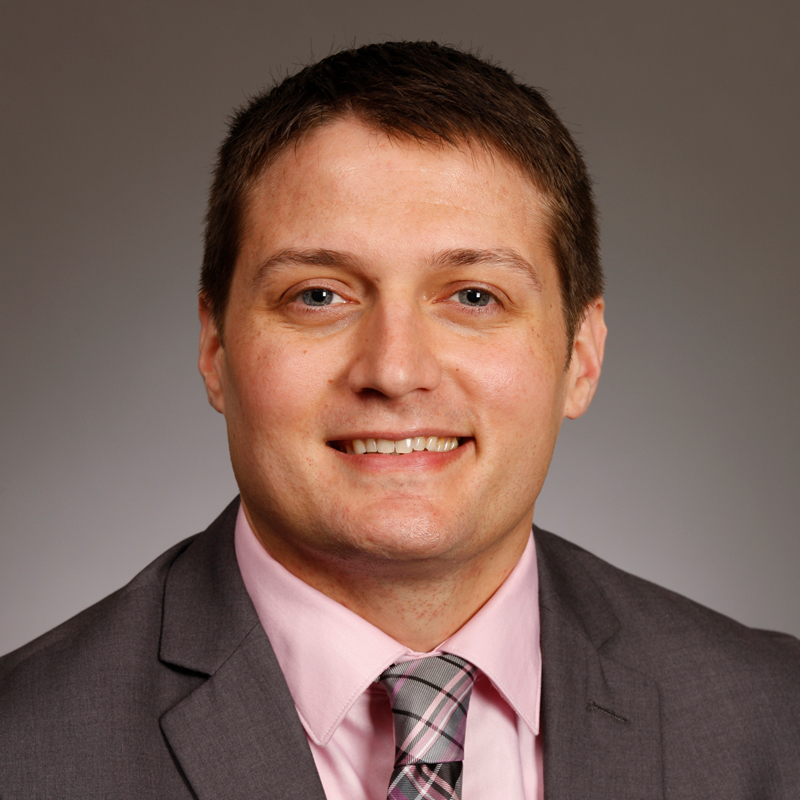 Column Editor: Joe Julian, MD, MPHTM, FAAP | Hospitalist, Internal Medicine - Pediatrics | Assistant Professor, Internal Medicine and Pediatrics, UMKC School of Medicine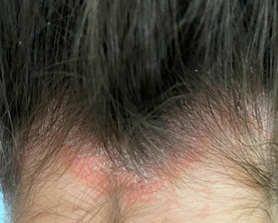 A 14-year-old girl presents to your office for a routine health maintenance visit. She has a history of mild eczema on her trunk but is otherwise healthy. Her only complaint today is severe itching of her scalp, particularly along her posterior hairline. She has tried coal tar-containing shampoo for the past few weeks which has not helped. She has not had contact with anyone with head lice. She has not experienced any hair loss. She has not used any new personal care products. Physical exam is unremarkable except for the pictured rash, which is itchy, dry, red and has overlying white-to-yellow adherent flakes located on her posterior hairline, extending approximately from ear-to-ear. The remainder of her skin is normal.
Which of the following treatment options is most likely to lead to improvement in her symptoms and rash?
A. Permethrin 5% cream
B. Ketoconazole 2% shampoo and hydrocortisone 2.5% ointment
C. Griseofulvin
D. Mupirocin 2% ointment and petroleum jelly
Answer: B. Ketoconazole 2% shampoo and hydrocortisone 2.5%
This patient's history and exam are consistent with seborrheic dermatitis, a chronic, relapsing condition that commonly occurs in infants and adolescents.1,2 While the cause of seborrheic dermatitis is unknown, it is hypothesized to be related to hormonally driven changes in sebaceous glands on the scalp, eyebrows, nose, shoulders, axillae, groin, and back.1 Changes in sebaceous glands can increase colonization of the skin with Malassezia, which exacerbates irritation.
Treatment with antifungal shampoo such as ketoconazole and low-potency topical corticosteroids, such as hydrocortisone, are the treatments that are most likely to improve symptoms. Ketoconazole decreases Malassezia and has anti-inflammatory effects.1 Topical corticosteroids decrease inflammation and pruritus.1,2 Patients should be counseled that relapse is common and often occurs in the winter when the air is dry. If the rash does not improve with appropriate treatment, consider alternate diagnoses such as psoriasis, rosacea, contact dermatitis, pityriasis rosea, tinea corporis, secondary syphilis, systemic lupus erythematous, or pemphigus foliaceous.1,3
Permethrin cream can be used to treat head lice, which does not typically cause the rash pictured. Griseofulvin would be appropriate for tinea capitis, which is classically accompanied by hair loss. Mupirocin ointment and petroleum jelly can be helpful for minor infections with skin bacteria, which do not have this appearance and are not commonly found with seborrheic dermatitis.
References:
Naldi L and Rebora A. Seborrheic Dermatitis. N England J Med 2009;360:387-96.
Kastarinen H, Okokon E, Verbeek J. Topical Anti-inflammatory Agents for Seborrhea of the Face or Scalp: Summary of a Cochrane Review. JAMA Dermatology 2015;151:221-222.
Sasseville D. Seborrheic Dermatitis in Adolescents and Adults. UpToDate. Accessed 20 January 2020.