Support Development of Pediatric Clinical Bioethics Globally
Help the Children's Mercy Bioethics Center continue to train students in bioethics globally and work to support the development of pediatric bioethics across the globe.
Children in the United States are healthier today than children have ever been, anywhere, for all of human history. Throughout the past hundred years, we have eliminated, controlled or learned to treat many dreaded and fatal childhood diseases. We have vaccines for measles, mumps, polio, whooping cough, chicken pox and meningitis. We can do surgery for congenital heart disease, transplant livers and kidneys, and cure many childhood cancers.
These truly are the days of miracles and wonder in children's hospitals. Yet, there are still many treatment efforts that do not lead to cures. Today, we can save children's lives, but the survivors are left with complex, chronic conditions. Premature babies have chronic lung disease, visual impairment or cerebral palsy. Cancer survivors have heart disease or hormone deficiencies. Babies born with congenital anomalies or inborn errors of metabolism must take multiple medications for the rest of their lives.
Teaching bioethics knowledge and expertise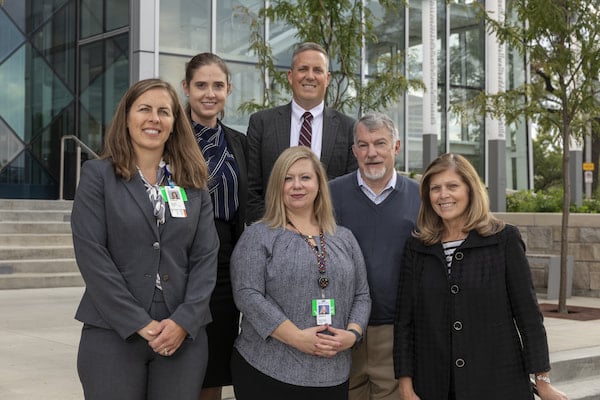 In difficult situations, emotions often run high as pediatricians, children, and parents may disagree about what is best for a child. Sometimes, everybody is simply perplexed. Doctors and families need help to understand the source of conflicts and work constructively to resolve disagreements for the best care of the child.
Children's Mercy has made an extraordinary commitment to build a pediatric bioethics center. We are working with clinicians and families to identify ethical dilemmas and respond to them. We are teaching others through publications in medical journals, through presentations at national and international meetings and through the nation's first certificate program in pediatric bioethics.
We offer a nine-month pediatric bioethics certificate program. The program begins in September each year with an intensive three-day weekend on-site in Kansas City. For the rest of the program, students and faculty discuss assigned readings online and through periodic conference calls and webinars.
We invite you to listen to Children's Mercy and other pediatric experts covering topics that are changing pediatric ethics.
We offer an annual, one-year fellowship in Pediatric Bioethics. Fellows will participate in all clinical, educational, and research activities of the Center. They will also complete a mentored research project on a topic of their choice in pediatric bioethics.
COVID-19 Related Resources in Pediatric Bioethics
The Children's Mercy Bioethics Center has collected resources addressing some of the ethical issues that we've encountered during the COVID-19 pandemic.
Bioethics News
Sign up for our monthly Children's Mercy Bioethics Center newsletter for information on Children's Mercy faculty, programs and events. You'll receive updates on reviews of pediatric bioethics cases and current trends.
Contact information

Bioethics Center
(816) 731-7154
Neonatologist; Pediatric Bioethicist; Interim Director, Pediatric Bioethics
Brian Carter, MD
Research Associate
Jeremy Garrett, PhD
Research Faculty in Bioethics; Director of Research, Certificate Program in Pediatric Bioethics; Program Director, Pediatric Ethics Fellowship; Associate Professor of Pediatrics & Adjunct Associate Professor of Philosophy, University of Missouri-Kansas City
Program Manager, Health Literacy and Nursing Bioethics
Angie Knackstedt BSN, RN-BC
Director, Certificate Program in Pediatric Bioethics Program Manager, Health Literacy and Nursing bioethics
Bioethics Program Manager; Certificate Program Administrative Director
Vanessa Watkins MPH, FACHE, CHES
(816) 731-7207
Office Manager
Jennifer Pearl
(816) 731-7154