Outpatient Therapy Services
Children's Mercy physical and occupational therapists complete assessments and treatment interventions for children on an outpatient basis at several locations throughout Kansas City. Goals for therapy include promoting movement, reducing pain, and improving function with activities of daily living.


Ambulation training

Our therapists help educate and train patients in the use of assistive devices such as crutches, walkers as well as transfers to wheelchairs and other positioning devices to promote safe, functional mobility.


Aquatic therapy

Aquatic therapy can be used to treat a variety of diagnoses from cerebral palsy to sports injuries. Benefits include decreased pain and stiffness, improved relaxation and freedom of movement in preparation for land-based activities. This service is available at Children's Mercy Adele Hall Campus and Children's Mercy Sports Medicine Center at Village West.


Burn treatment

Our therapists help children recover from burn injuries through exercise, positioning, splinting, casting, ambulation, and fitting with pressure garments in order to aid in scar management for maximizing healing and functional use of the affected area.


Developmental therapy

Developmental therapy identifies areas of concern arising from physiological, neurological, or environmental factors and then helps to promote the child's acquisition of skills for improved play leading to improved quality of life at home and in the community.


Feeding and videofluoroscopic swallow studies (VFSS)
Feeding therapy addresses oral motor and oral sensory processing skills which may affect a child's ability to safely take in food and liquids by mouth. If swallow safety concerns are present, a videofluoroscopic swallow study can be completed. Our occupational therapists assist in completion of VFSS. These studies help evaluate oral motor skills in children with feeding and swallowing issues. Common diagnoses include children with cerebral palsy, Down Syndrome, and other genetic syndromes; premature infants, and children with brain injuries.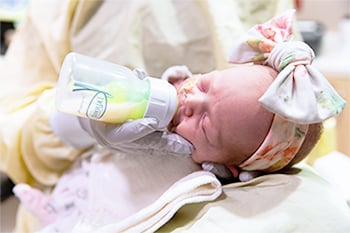 Functional electrical stimulation
Functional electrical stimulation (FES) is a well-established rehabilitation technique that uses pulses of electrical current to stimulate nerves in the arms and legs resulting in muscle contractions and patterned muscle activity.
The FES bike creates patterned movements in the arms, legs, trunk enabling muscles to work and perform activities even though the muscles may be weak or paralyzed through neurological disease or injury. Benefits generally include reversal of muscle atrophy; improved local blood circulation; increased range of motion and reduced muscle spasms.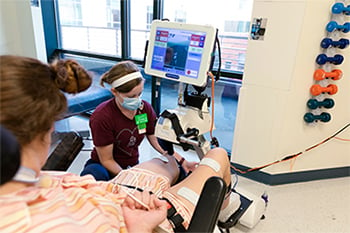 Hand and upper extremity therapy

Occupational therapists provide individualized therapeutic interventions following orthopedic surgeries for patients with traumatic hand injuries, tendon lengthening's, congenital hand differences and other diagnoses that impact the functional use of the arm and hand.


Handwriting

Occupational therapists evaluate all aspects of the handwriting process including body positioning, visual-motor integration, fine motor coordination, hand/finger strength and endurance. The therapist will identify areas that are impacting the child's handwriting and develop a treatment plan to improve handwriting and meet patient and family goals. Please note: Occupational therapists do not test or diagnose dyslexia or dysgraphia.


Interactive metronome

Interactive metronome (IM) is a therapeutic assessment and training program that improves attention, concentration, motor planning, and sequencing. Improvements in these areas result in stronger motor control and coordination, enhanced balance and gait, and improved language and cognition.


LiteGait

LiteGait® is a tool utilized by physical therapists that allows for adjustment on how much support a patient uses during ambulation or standing training. It is an overhead frame and suspension system which can be used over a treadmill or over a surface while walking. The clinic also has an overhead harness system that allows for body weight assisted ambulation to promote independence with function.


Manual therapy

Therapists use manual therapy techniques to apply techniques offering opportunity for positive change of anatomical structures. Positive change in structure results in positive change in function.


Motion analysis

Physical therapists use innovative 3D computer technology and surface EMG to capture movements, muscle activity and forces to assess a child's movement patterns and walking. The data collected during the study allows for the team to make recommendations for the best treatments to maximizing functional movement.


Pelvic floor therapy

Pelvic floor therapy improves age-appropriate daytime and overnight incontinence, constipation and pelvic pain by increasing body awareness, retraining pelvic floor muscles and providing behavior strategies as needed.


Sensory integration

Sensory integrative therapy improves motor coordination, body awareness and eye/hand coordination. Some children have no other condition other than difficulty with sensory integration while sensory processing dysfunction can be found in children with some learning disabilities, autism spectrum disorders, and head injuries.
Serial Casting

Our therapists may use casting to assist with control of increased muscle tone or improving a child's range of motion. Casting may also be used for creating an orthotic device.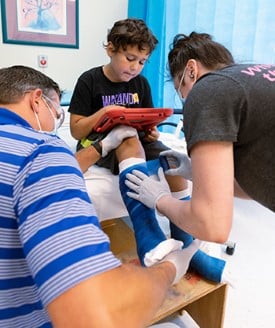 Spine and back rehabilitation

Our therapists work with patients who have undergone spinal surgery and/or treatments to assist with mobility and will teach appropriate ways to move or perform specific tasks to prevent injury and promote functional mobility.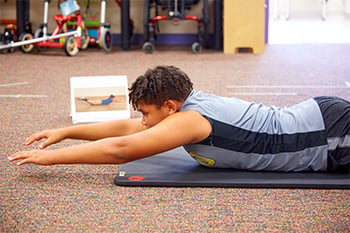 Splinting

Our therapists provide a variety of splints and orthotics to assist in maintaining appropriate joint alignment during functional activities, including ambulation.


Vestibular therapy

Vestibular therapy uses specific exercises for the head, body, and eyes to retrain the brain and improve balance, reaction time, and coordination. Common diagnoses treated include children with concussion or mild traumatic brain injuries, dizziness, or even torticollis.
The Biodex Balance system is an evaluation and rehabilitative tool ideal for patients experiencing vestibular or balance issues.
The Dynavision is used to address visual-motor reaction time, peripheral visual awareness, active range of motion, and dynamic balance. It can be used for all ages, stages, and conditions.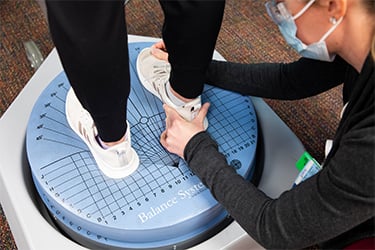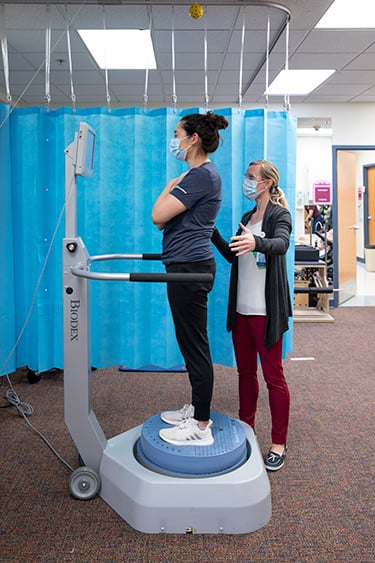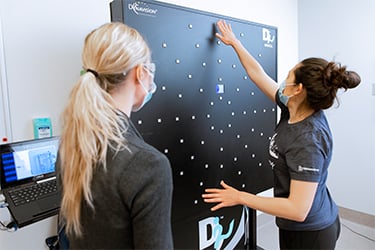 VitalStim

VitalStim therapy is a specialized form of neuromuscular electrical stimulation (NMES) specifically designed to treat dysphagia or swallowing dysfunction. It is a non-invasive external electrical stimulation therapy that re-educates the throat muscles needed for swallowing. VitalStim therapy is performed by a therapist that is certified in its use.
Physical and Occupational Therapy Menu