Significant dates in the history of Children's Mercy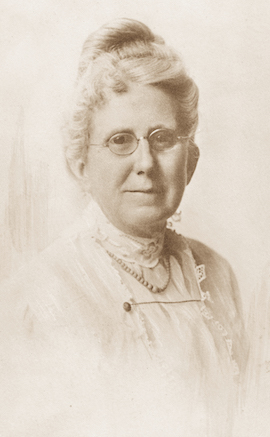 1897: Dr. Alice Berry Graham and her sister, Dr. Katharine Berry Richardson, open The Free Bed Fund Association for Crippled, Deformed and Ruptured Children with one bed in a women's hospital at 15th Street and Cleveland Avenue.
1901: Central Governing Board of the Free Bed Fund approves the name Mercy Hospital. Training program for nurses established at Mercy Hospital.
1903: Mercy Hospital opens with five beds at 414 Highland Avenue; growing to 27 beds within two years.
1904: First hospital auxiliary, the Maywood Club, sews garments, gathers food, and cans fruits and vegetables. Dr. Robert Schauffler is the first male physician to join the medical staff.
1910: Bedside and classroom teaching begins, providing children with a way to keep up with their school work during prolonged hospital stays.
1913: Dr. Alice Berry Graham, who her sister credited as the founder of Children's Mercy, dies.
1915-17: $375,000 is raised to construct Children's Mercy Hospital on land donated at 1710 Independence Avenue. The new hospital opens Nov. 27, 1917, serving as home for Children's Mercy for 53 years.
1922: Century Club Auxiliary forms to develop "curative playground" for patients.
1930s: The Great Depression puts increased financial pressure on Children's Mercy; medical and surgical care is provided by volunteers, including medical school residents "moonlighting" and doctors "on loan" from other hospitals.
1933: Dr. Katharine Berry Richardson dies. Janet Flanagan, RN, becomes hospital administrator, a position she has until 1936. For the first time since its founding 36 years earlier, the hospital's top position is not held by one of the Berry Sisters.
1936: Elizabeth Martin, RN, named hospital administrator, a position she has until 1955. Hospital budget is $140,000.
1948: Hospital dismantles isolation wards. This is the only major renovation at the hospital for more than 50 years.
1953: Dr. Wayne Hart begins work as hospital's first medical director and only full-time physician; establishes official residency program with the University of Kansas.
1954: Hospital budget is $686,000.
1955: Mary Hanna becomes interim hospital administrator until 1957.
1957: Melvin Dunn becomes hired as hospital administrator, the first male to lead Children's Mercy. He has the job for just a few months.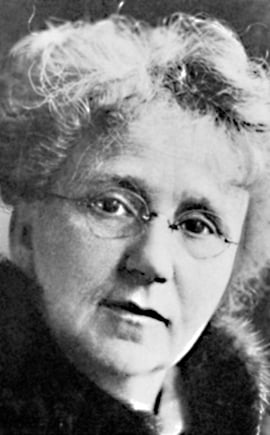 1958: John Stockwell appointed hospital administrator, a job he has until 1962. Social Services department forms to better address non-medical needs of patients and families.
1961: The Children's Convalescent Center (for the treatment of rheumatic fever) is renamed the Children's Cardiac Center and moved to Children's Mercy.
1962: Affiliation begins with the University of Missouri Medical Center (and eventually the University of Missouri – Kansas City School of Medicine).
1963: Ned Smull, MD, becomes hospital director, a new title for the top administrative officer. He serves in that roll until 1978.
1964: Planning begins for a new hospital and a campaign launched that eventually raises $7 million for Children's Mercy Hospital at 2401 Gillham Road. The campaign is chaired by by former President Harry Truman and Hallmark Founder Joyce C. Hall.
1967: Nutrition Services program begins. Nearly half of patient referrals by 1971 are for childhood obesity. Supplemental Food program begins in advance of Women, Infants and Children (WIC) program in 1975.
1970: Patients move into the new Children's Mercy Hospital Dec. 17; outpatient clinics open on Dec. 28.
1978: Dick Dreher, MD, appointed hospital administrator, a position he has until 1987.
1982: Hospital budget is $30 million; annual operating deficit is $2 million.
1983: "Continuing the Commitment" campaign begins to raise $12.5 million for renovation, expansion, new equipment, the Family Support Fund and more.
1987: Children's Mercy hires its first Chief Executive Officer, Larry McAndrews. He holds the top post until 1992. Children's Mercy opens its first pediatric specialty center and a separate outpatient surgery center open in Overland Park, Kansas.
1992: "Centennial Campaign" fund-raising effort begins to meet growing patient needs. $68 million raised in two years.
1993: Randall L. O'Donnell, PhD, is hired as President and CEO, a job he holds until 2018. Children's Mercy Home Care begins. First Child Life Specialist is hired, establishing a new emphasis on caring for the "whole child," including psychosocial needs.
1995: Hall Family Outpatient Center opens adjacent to Children's Mercy Hospital.
1996: Herman and Helen Sutherland Patient Tower opens. Clinical Pharmacology program is established, positioning Children's Mercy at the forefront of medical research for children and medication.
1997: Children's Mercy celebrates its centennial; named one of the Top 10 Children's Hospitals in the United States by Child magazine. Children's Mercy South opens in suburban Johnson County; expanded in 2004 and renamed Children's Mercy Hospital Kansas in 2015.
1999: Children's Mercy purchases a primary care pediatric practice in Wyandotte County which evolves into Children's Mercy West/The Cordell Meeks Jr. Clinic in 2007.
2000: Paul and Betty Henson Patient Tower opens.
2003: Children's Mercy is the first hospital in Missouri or Kansas to receive Magnet recognition for nursing and patient care quality. The Ward Family Center for Congenital Heart Disease created. Children's Mercy Northland opens. Clinic and Research Building opens on Hospital Hill.
2006: Hospital budget surpasses exceeds $500 million.
2007: Don Chisholm Center opens on Hospital Hill.
2008: "Healthier Ever After" campaign begins to raise $200 million of an $800 million expansion announced for new buildings, renovation, equipment and research.
2009: Center for Pediatric Bioethics opens.
2011: Children's Mercy ranks in all 10 U.S. News and World Report specialties as one of the "Best Children's Hospitals" in the United States. Elizabeth J. Ferrell Fetal Health Center delivers first child; Children's Mercy Broadway outpatient clinics open. Genomic Medicine Center opens to develop DNA tests to unravel the mystery of genetic diseases.
2012: Children's Mercy East opens; Wichita clinics open; Elizabeth Ann Hall Patient Tower opens on Hospital Hill (which was renamed in 2013 the Adele Hall Campus.)
2013: Clinics open in St. Joseph and Joplin, Mo. Children's Mercy Blue Valley, with Sports Medicine and Urgent Care clinics, opens in south Overland Park.
2014: Fetal Surgery and Heart Transplant programs added. Number of employees exceeds 6,000, number of volunteers tops 1,000 and doctors on the medical staff is more than 700. Hospital budget tops $1 billion for first time.
2016: Ground broken for Children's Mercy Sports Medicine and Rehabilitation Center as part of Sporting KC's National Soccer Training Center on Wyandotte County. The Center opens in 2018.
2017: Construction complete on the Professional Office Building in Hospital Hill Park. To combat growing mental health issues, Children's Mercy partners with the Blue Valley School District to embed dozens of social workers in schools.
2018: Paul D. Kempinski, MS, FACHE, becomes President and CEO. Fueled by the largest single gifts ($150 million) to a children's hospital, construction begins on a unique 9-story building to house the Children's Mercy Research Institute.
2019: Program of universal suicide screening is implemented to combat self-harm epidemic. Construction begins to add two floors on top of the Hall Family Outpatient Center.
2020: Calling it one of the most important days in Children's Mercy history, the organization unveils its new vision, mission and values.