March 15, 2023
How to have a memorable spring break at home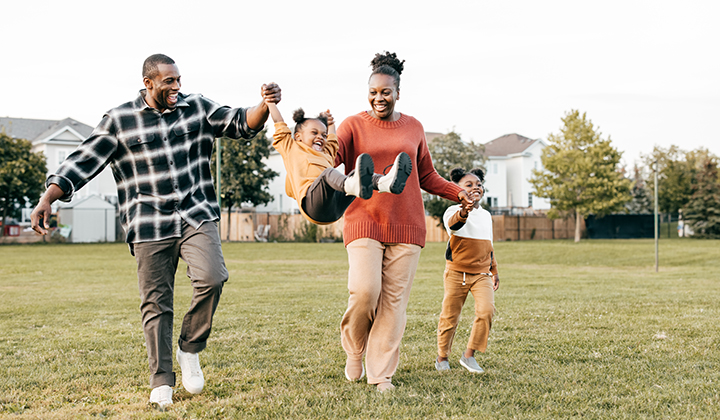 Spring break is here, but a week-long beach vacation isn't on the agenda for all families. If schedules, budgets or other reasons are keeping you home this spring, here are some ideas to keep your kiddos entertained and have a memorable "vacation" right here at home!
Outdoor Activities
Do your little ones (or you!) love fresh air…and maybe getting a little muddy? Try these outdoor activities for warm Spring days (if Mother Nature cooperates!):
Plant an edible garden – and let your child pick what veggies to grow!
Pack up a picnic basket and head to the park.

Decorate your driveway! Grab the sidewalk chalk and get creative.

Pitch a tent and go "camping" right in your backyard. Consider roasting hot dogs and making s'mores for an extra touch.

Teach your kids yard games like Red Rover and Hopscotch.
Indoor Activities
Prefer to stay indoors? There are plenty of crafty, creative ideas for the whole family inside the walls of your home.
Grab your sous chef and try a new recipe.

Game night! Play kid-friendly board games like Candyland, Chutes and Ladders and Connect Four.

Build a time capsule about your family. Include photos, trinkets and other mementos to bury and dig up in a few years.

Host a family movie night. Pick your family's favorite, then provide bowls of popcorn and movie theater candy options.
Create a fort out of couch cushions, blankets, pillows on your living room floor.
Staycation
There are also lots of great things to do here in Kansas City. Check out this list compiled by the Kansas City Mom Collective!
---