February 18, 2022
Diaper changing hacks to save you time and from a blowout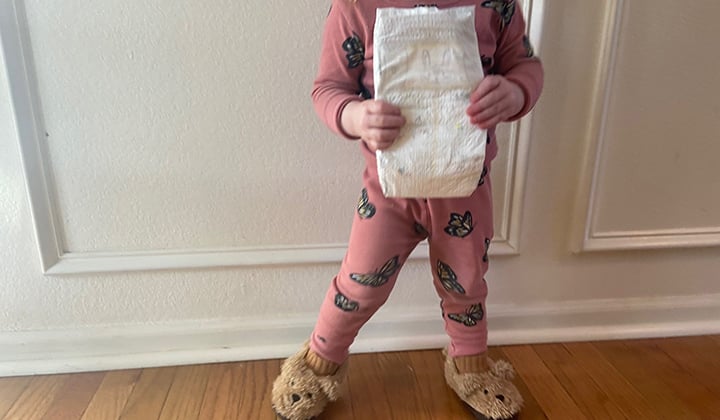 It's estimated a 6 month old will have used about 1,440 diapers. The pie chart of spending time with a new baby has got to be 80 percent changing a diaper. The other parts like playing with them, singing songs and feeding are great– but there's a lot of diaper changing, too. Here are some top diaper tips to save you from a blowout, save you some time and save you some sanity.
The blue line means time for a change.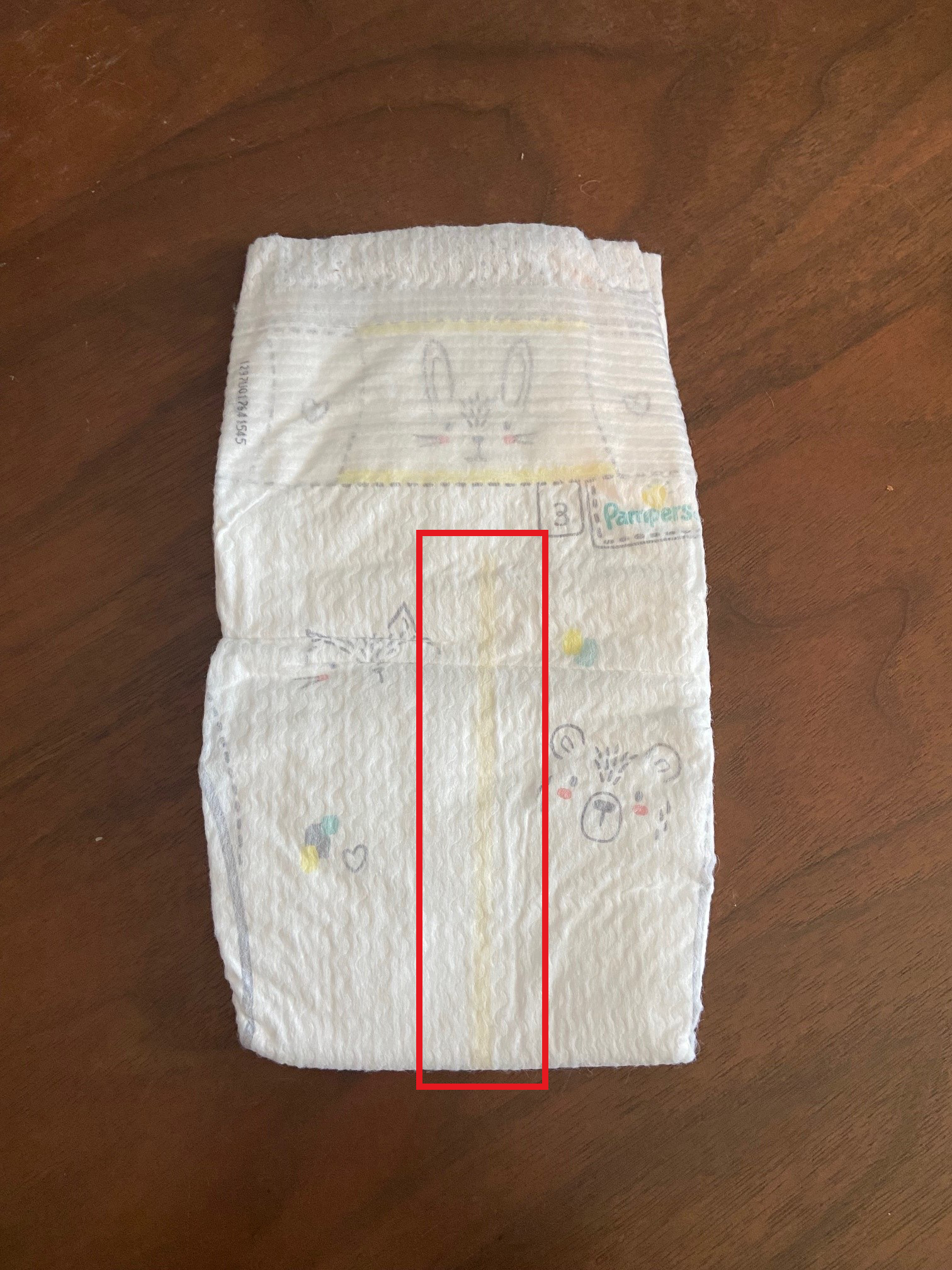 This may be common sense for some people, but most diapers have a line on them to indicate when the diaper is wet. It's blue, time to change! No need to open the diaper to check.
Put a clean diaper under the dirty one before changing.
It's like prepping your station. Get the supplies in place and ready for the change so you don't have to use time putting it into place.
Stock a diaper stand or basket.
It's best to be portable. As baby's move, it's helpful to keep a tiered rolling stand or diaper changing basket in common places so you'll always have the supplies ready, rather than one changing station in their room.
Swipe a wipe on their belly.
Place a wet cloth or baby wipe across baby's belly at the diaper line before you change them. A cool wipe may encourage them to get the last bit out before you open the diaper and possibly get sprayed.
No buttons, ever!
The buttons on onesies and pajamas are made to frustrate a sleep-deprived parent in the middle of the night. Especially for late night, opt for onesies and pajamas with zippers for quicker on and offs.
Onesies can go down.
Speaking of onesies, did you know onesies can be pulled down? Open the shoulder flaps back, letting there be more room and pull down instead of over the head. In a blowout situation this helps avoid getting any mess up on baby's head.
Ruffles out.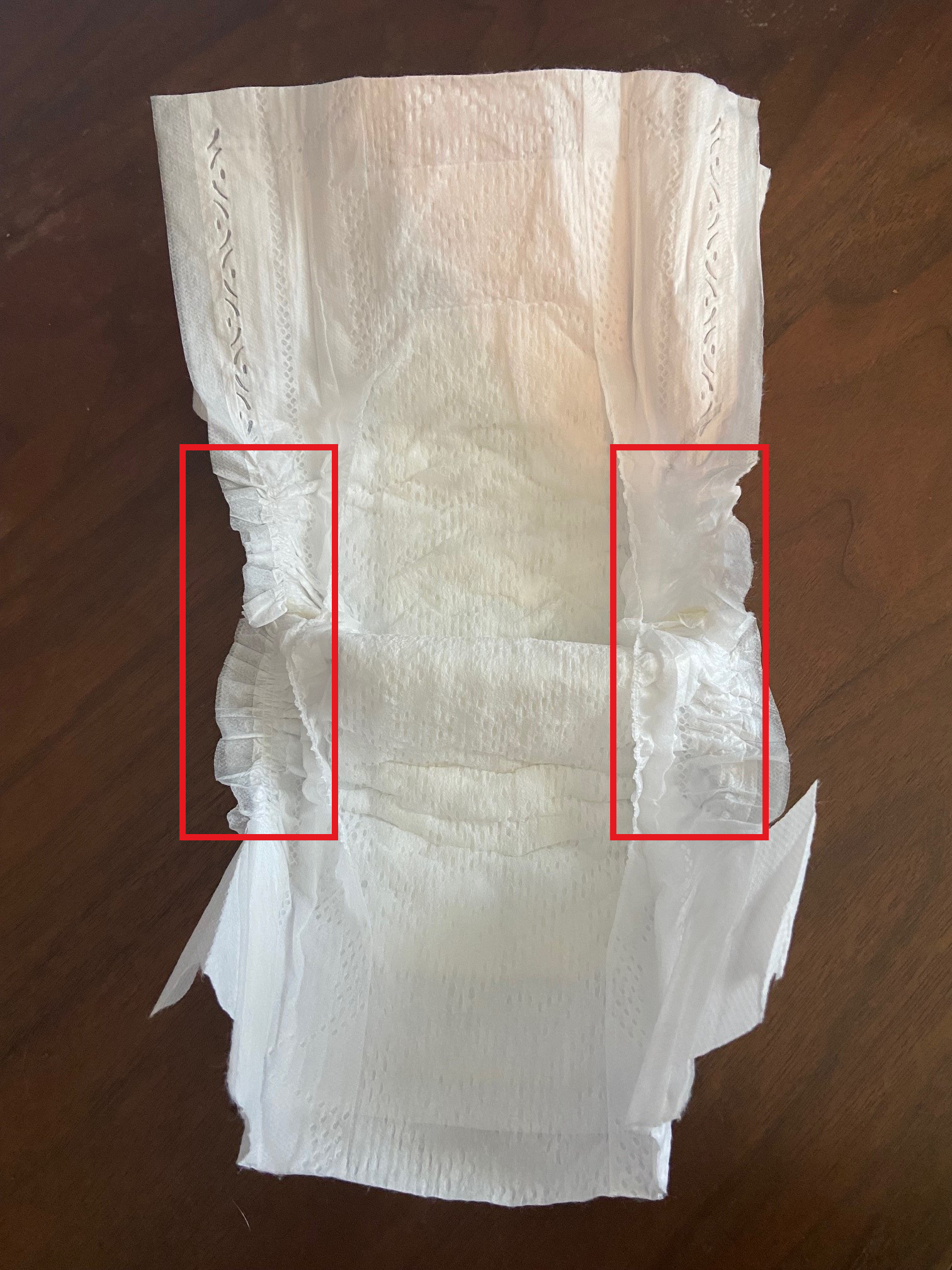 It's easy to overlook, but the leg cuffs, or ruffles on the edge of the diaper should be pulled out. Make sure to run your finger around these edges to make sure they are pulled out. This helps lock everything in, so there isn't leakage.
Know when to size up.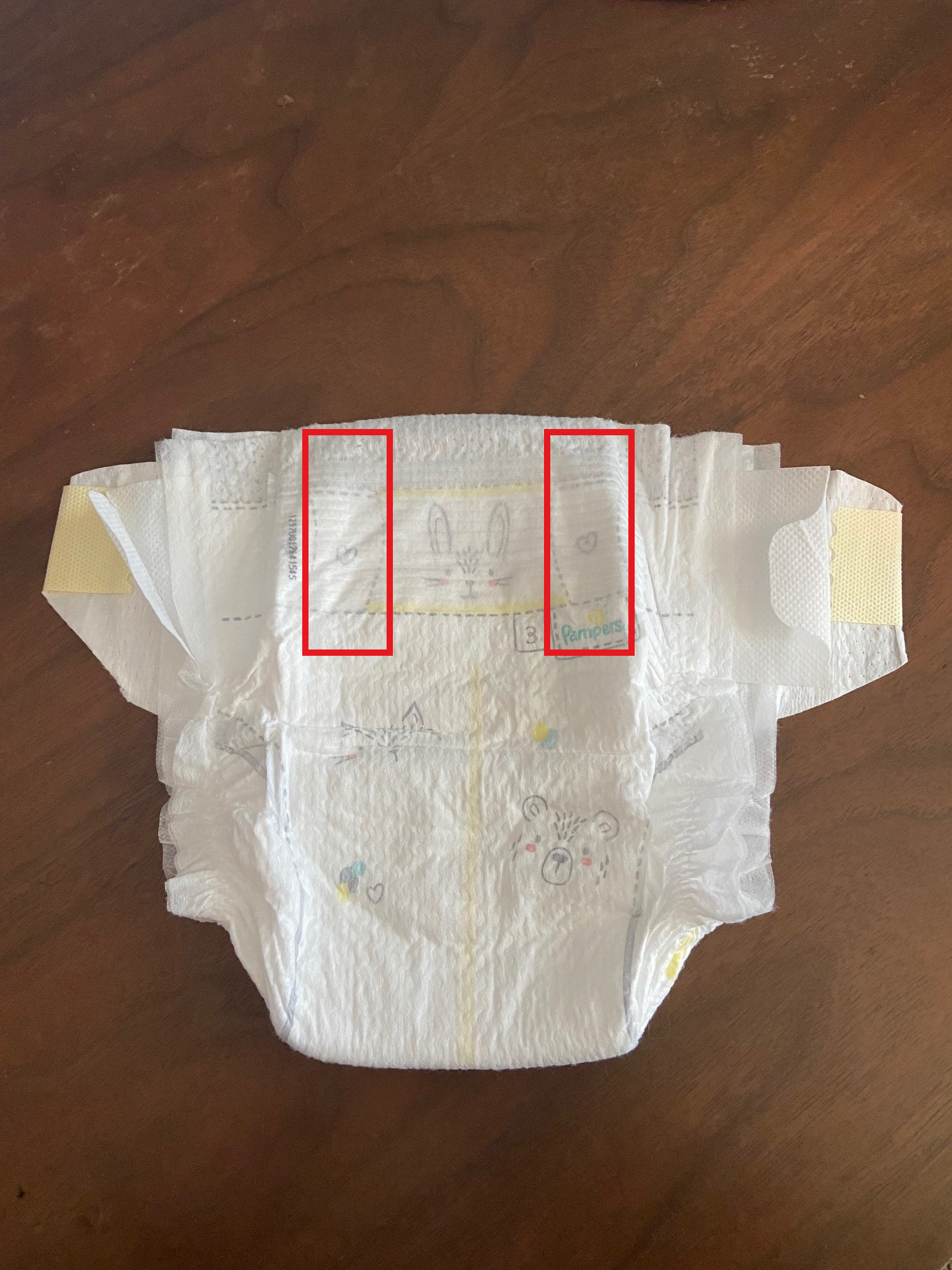 Most diapers have lines on the front waistband. They aren't just for show. If the tapes of a diaper don't cross of the bands, it means it could be time to move up a size.
Nighttime is different.
Use nighttime diapers or a size larger to catch more urine during the night, allowing them to sleep without being woken up by a wet nappy.
Try these out and let us know your favorite diaper hacks on our Facebook page here.
---