October 13, 2021
Apps parents should know about: Where cyberbullying can happen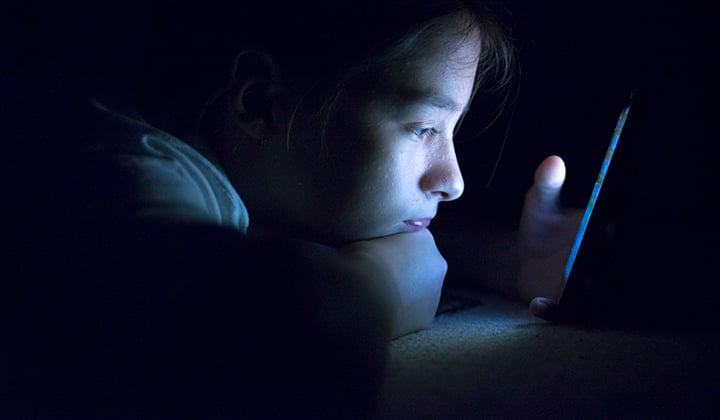 Kids have phones at younger and younger ages these days. Many apps are there to make our lives easier and help us connect, but some may be used in harmful ways. Here are some apps parents should be aware of for risk of cyberbullying.
Ask.fm – A question and answer platform that allows for anonymity, this can lead to troubling questions, adult content and bullying.
Blendr – An app used for flirting, sending photos and videos to rate attractiveness. This can be used by predators or bullying by rating of "hotness."
Discord – An app to let people video chat, private message and join chat rooms while playing video games, but some cyberbullying can happen.
Facebook and Facebook Live – While we all may know this platform, is it common for cyberbullying to occur through private messages, comments, creating pages or groups to bully or exclude an individual.
Instagram – A photo and video sharing app. Instagram is known as one of the top apps for cyberbullying through comments and direct messages.
Kik Messenger – A mobile messaging app to share images and videos with limited parental controls.
Reddit – A discussion thread platform to share ideas and content. This platform could allow for exposure to inappropriate content and cyberbullying in comments.
Snapchat – Commonly called Snap, it's a messaging app that allows sharing videos, texts, photos, audio calls and video calls. This app can be used for bullying, social exclusion and revenge. The platform also allows for content to disappear once read, which may make it difficult to monitor for safety.
Telegram – A messaging app where photos, video, audio, messages and other graphics can be sent to people and groups of up to 5,000 members. Can be used to cyberbully and spread mean messages.
TikTok – A popular app for users to share short-form videos. This app allows for commenting and limited privacy controls.
Twitter – A microblogging platform for short messages, it is also at risk for impersonation, threats and cyberbullying through comments and private messages.
WeChat – A messaging app for users to share text and voice messages individually, in groups and video conference.
WhatsApp – A messaging app with group chat features that may allow for cyberbullying.
Whisper – This app promotes sharing confessions with images and text. It is anonymous, so someone could impersonate anyone.
YouTube – The video hosting platform lets you post, share and watch videos. While YouTube does have parental controls, some adult content can be shared to children. Comments are allowed on videos that could be hurtful or not age-appropriate.
What to watch for on social media apps
As powerful of a tool social media can be, there are also risks to consider as you make informed decisions about which apps to allow your child to use.
Age restrictions of the app. Some popular apps many people use, have an age limit in the Terms of Service agreement. Most commonly, the age to use is 13 and older. Consider what is appropriate for your child and your home for each app. Also, some platforms don't segment the adult content or adult users from children.
Parental control and tracking capabilities. Does the app allow for parental controls to be set, or track what was shared? Some apps delete information after a set amount of time.
Sharing personal information. How much information are you comfortable with them sharing like age, location, geotagged location and other information. Consider which apps and platforms to make public and which to make private in the settings.
Real-time interaction such as live streaming can be used to bully or negative acts in real-time.
This list may not include every platform or app, so it can be a challenge to monitor everything your child may have exposure with. It can be important for parents to develop cell phone and tablet rules with children, set parental controls and create a welcoming environment for kids to openly talk about issues like cyberbullying.
For more information about bullying prevention, visit RedCardKC.com
Related article:
---