June 25, 2021
Myths about seeking mental health treatment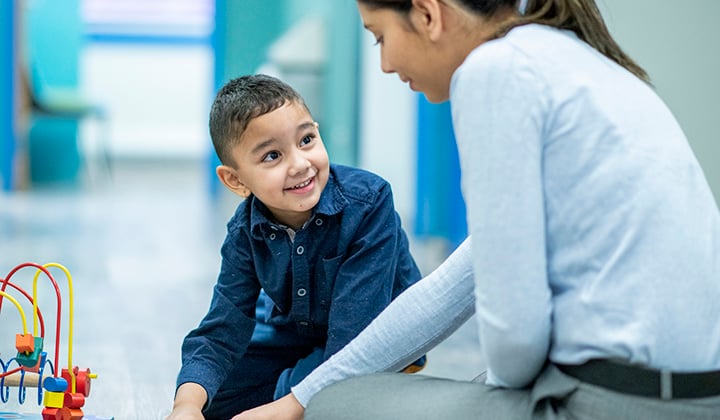 We spend a lot of time as parents doing what we can to protect our children. Whether that is checking that they wear a seatbelt, making sure they put sunscreen on often enough or getting the right amount of exercise. It's also important we think about their mental health, along with their physical health.
Mental health issues can appear in different ways. For some kids, it's feeling anxious and being overwhelmed with daily tasks. For others, it's a sudden shift of not wanting to be involved with their favorite activity anymore. When something is feeling too hard, or behaviors have shifted, you and your child may notice the change. It can be tough, however, to know what is normal and what is out of the ordinary, especially if facing a unique time, like a global pandemic.
There are many falsehoods you may have heard about what it really means to keep minds healthy. Here's the truth.
Myth #1 – It's always going to feel this difficult.
It can get better. While there may be behavior challenges and emotional struggles every child and teen experiences, managing daily life doesn't have to be difficult. There is often a stigma that getting mental health help means something is "wrong" with them. That's not true. Seeking mental health leads to learning new skills and finding support that is right for your child. There are multiple types of mental health providers that can offer help at different levels.
Myth #2 – It's your fault.
If your child is struggling with depression, anxiety or any other mental health challenge, it is not your fault. Some parents feel a huge sense of responsibility as if they did something wrong that led to the current situation. When, in fact, many different factors come into play for young people who are struggling with emotional concerns.
Myth #3 – It's too late to get help.
The truth is it's never too late. Early intervention is always better when it comes to identifying emotional and behavioral problems and addressing them successfully. But, getting help at all, even when you think it may be too late, is smart.
It is normal to hesitate to seek care, and to have a "watch and wait" approach. Many times, we would prefer these problems go away on their own. But the fact is many mental health conditions that present in childhood, like anxiety for example, often improve more when supports are provided earlier instead of later.
It is also important to remember there is a shortage of mental health care providers, so it often takes much longer than expected to find a clinician to care for your child. This can lead to longer than expected wait times and frustration. It is much better to seek help early before the concerns become too big and it feels like an emergency.
Myth #4 – You must handle it on your own.
You may be able to handle things yourself, but it can help to have support from people like doctors and other families that have been in a similar place. Sometimes situations that once felt reasonable, become overwhelming very quickly and it can be tough to know what to do.
Pediatricians and parent support groups can provide information, experience and guidance. Some of the strongest parents are the ones who can acknowledge themselves they don't have all the answers and seek help to figure it out. Here are a few options to get started in finding the right mental health help for your family.
Myth #5 – It's too scary.
Unknown things are often scary. Some kids and parents may feel uncomfortable trying to find help, because they don't know what to expect. The quickest way to make these things unscary is to ask. You can ask questions before any appointment like "How long will therapy be?" "What will it be like?"
You can also learn the age-appropriate language to introduce the reason behind the visit to a mental health provider. For younger children, it may be as simple as saying, "This is a doctor that helps kids with big feelings, like when they are feeling upset, angry or scared." For older teens, it can help to talk with them about any concerns that they have. Then, work through them together.
Parenting is hard. And when your child is struggling with something that seems so difficult, it can feel even harder. You are already doing a great job by loving them, and you will do what's right for your child. Whatever your child may be struggling with, you don't have to do it alone. Here are some resources:
---