March 11, 2021
Let's talk about HPV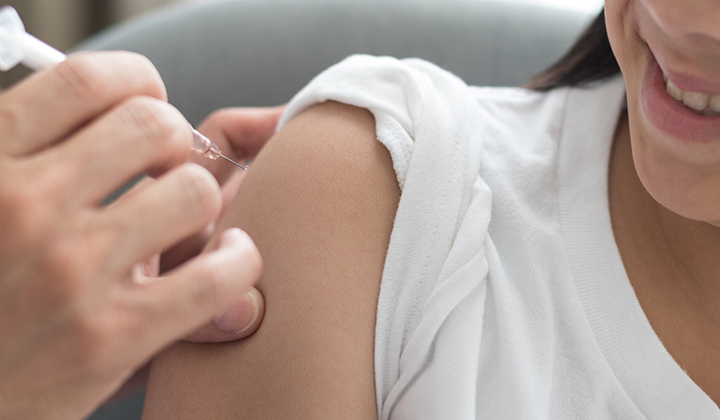 You may feel like you don't need to read this because your child isn't sexually active or isn't a girl. Well, unfortunately, that's not true. HPV causes cancer, affects boys and girls and is increasing in infection rates by 5% each year. Let's talk about HPV and the cancer-fighting HPV vaccine.
What is HPV?
Human papillomavirus, also know as HPV, is a viral infection transferred by intimate skin-to-skin contact. It is the most common sexually transmitted infection (STI) in the U.S. with over 80 million Americans infected and 20 million people become newly infected each year. It can be transferred from person to person, and typically is asymptomatic. HPV causes cancer in the cervix, vagina, vulva, penis, anus and throat.
Is my child at risk of HPV?
Yes, all children, both male and female, are at risk of contracting HPV. While it is an STI and your child may not be sexually active now, an HPV vaccine is available and is preventive.
Why would I give the HPV vaccine to my child?
The HPV vaccine offers lifetime protection from the 150 or more strains of HPV. It is preventive, meaning it will protect your child before they are ever at the point to potentially get HPV.
The younger the child is, the more likely they have not been exposed to HPV, but more importantly, the immune system is more responsive to the vaccine at younger ages. This is why patients who start the HPV vaccination series under the age of 15 get a great response with just 2 doses and teens or young adults who start the vaccine series after 15 need 3 doses to get an adequate response.
Not only are rates of cancer lowered with the vaccine, but it decreases the rate of abnormal pap smears leading to repeat appointments for pap smears, worry over results and missed work for appointments. This should also factor into the risk and benefits discussion of the HPV vaccine. Risk is low with the HPV vaccine with the majority of patients only reporting a sore arm at the site of the vaccine.
Should older children get the vaccine, too?
Yes. The vaccine does a great job of preventing cancer and precancerous process related to exposure to HPV. The current vaccine is recommended up to age 26. Ages 27 to 45 are also eligible to get the vaccine and it is a shared decision between provider and patient if the patient has not previously been vaccinated.
Protecting against cancer
Typically, when we're talking about infections that cause cancer, there's not much hope. But, that's not the case with HPV. We know it causes cancer, and we have a vaccine that protects against it.
Sadly, there is a lot of stigma around HPV vaccine due to the fact the virus is transmitted sexually. I want to challenge you to consider if there was a vaccine for diabetes or breast cancer, would you take it? If the answer is yes, but you are still hesitant about HPV vaccine, dig in deeper and ask why. Discuss HPV and the HPV vaccine with your child's primary care provider to learn how to get started.
Additional resources:
---