Child Protector App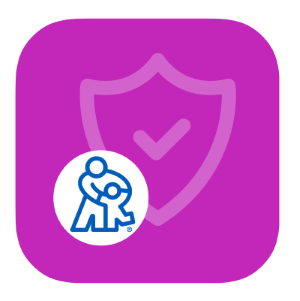 Protecting against child abuse
Child Protector assists Children's Protective Services, law enforcement, attorneys and medical personnel when evaluating children who may have been physically abused. The free app was developed by Children's Mercy and the University of Texas Health Science Center (San Antonio) through Children's Justice Act Funding from Texas and Missouri.


App features


Realistic animations of how childhood injuries may happen, both accidental and inflicted. Injury types include bruises, burns, head injuries, fractures, and abdominal injuries along with real images of radiology scans and child injuries with accompanying narration.

Depictions of different types of injuries including bruises, head injuries, fractures, abdominal injuries and burns.

Decision trees for use in determining likelihood of abuse, the appropriate medical evaluation, further investigative needs, further medical testing for each of the injury types and appropriate further scene investigation and safety planning for the child.

A library of over 100 animations with accompanying narration that depict the mechanisms of different types of injuries for children.

Descriptions of medical findings, the meaning of those findings, and how they can be used in investigative, legal or court processes.

History taking tools for both investigators and medical professionals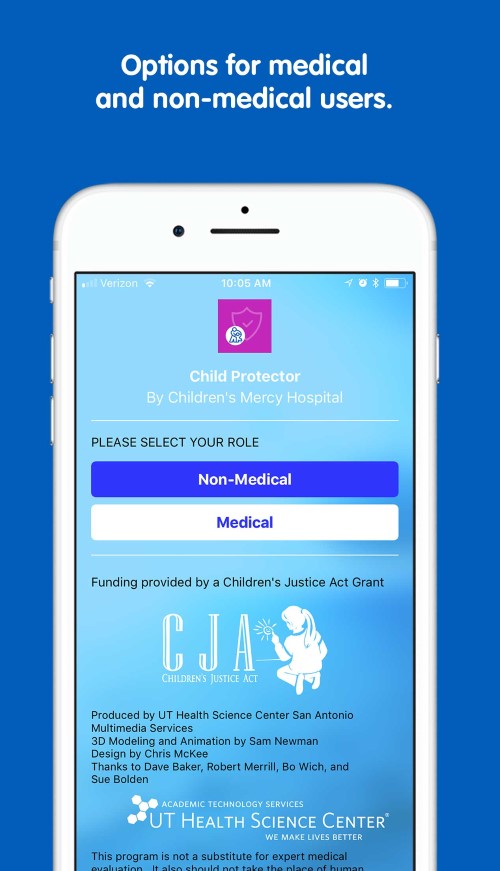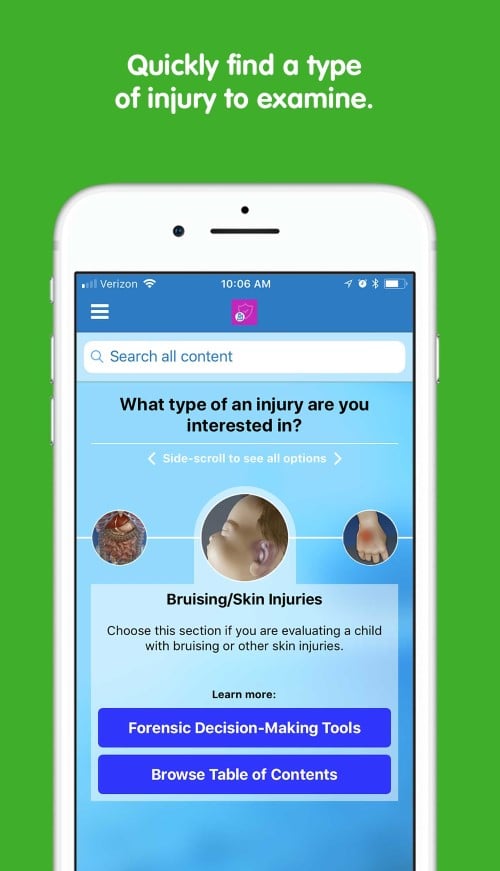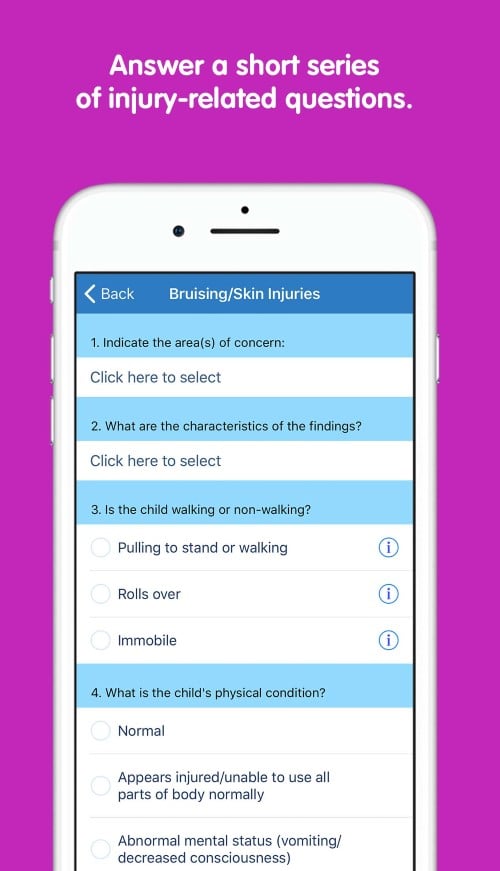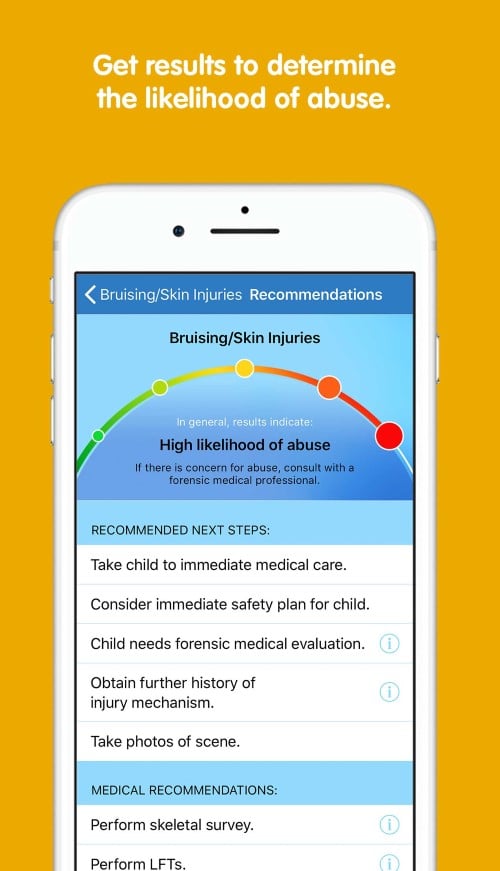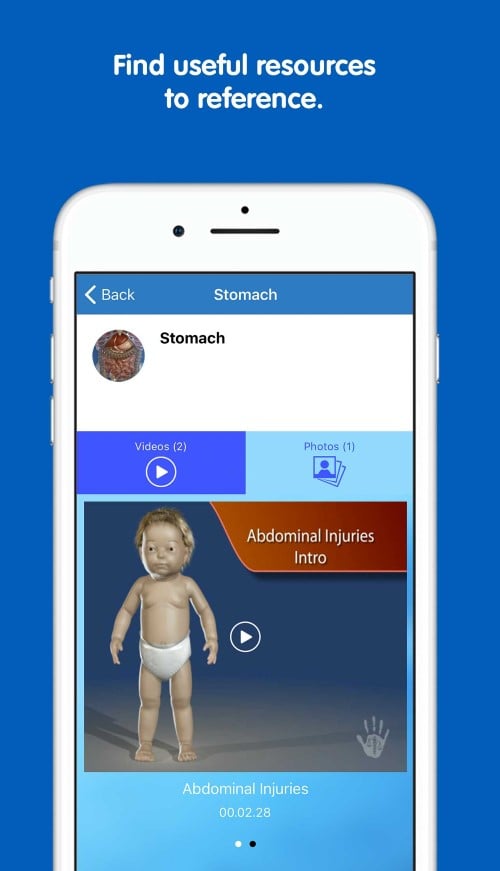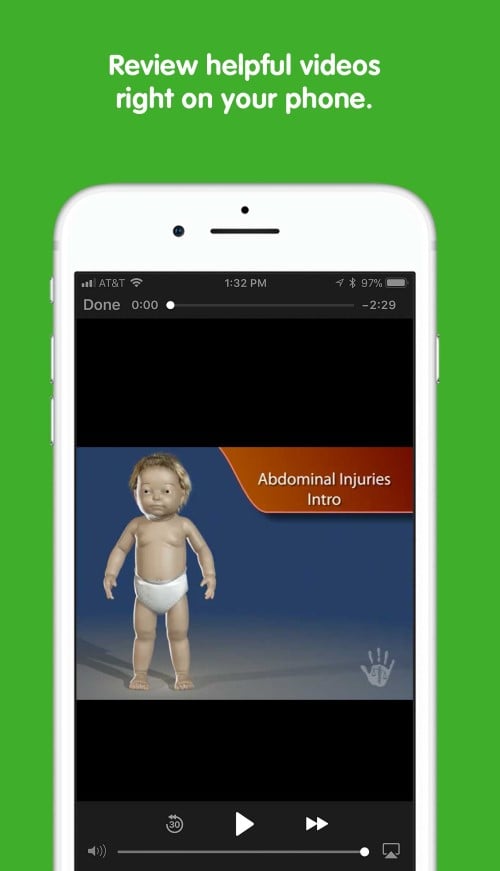 Download

The app may be downloaded from either the Apple or Google Play stores (search "Child Protector" or use the links below). In the App store, Child Protector is available in the iPhone apps section (as opposed to iPad apps). However, Child Protector functions both in iPhones and iPads. Optimal function on iPads is achieved with the tablet held in a vertical orientation.