Susan Abdel-Rahman, PharmD
Director of Health Care Innovation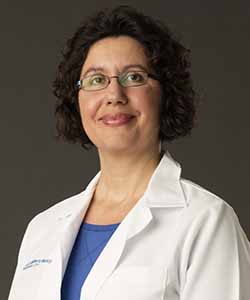 Susan Abdel-Rahman, PharmD, is the Director of Health Care Innovation research within the Children's Mercy Research Institute. Dr. Rahman also holds an appointment as Professor of Pediatrics and Pharmacy, University of Missouri-Kansas City School of Medicine
Dr. Rahman has been involved in basic, applied and clinical research for 20 years, with grants and contracts funded by the National Institutes of Health, U.S. Food and Drug Administration, World Health Organization, Centers for Disease Control, National Endowment for the Arts, Pharmaceutical Industry and private foundations. She directs a laboratory-based research program emphasizing analytical chemistry and molecular genetics and leads a drug discovery program centered around anti-infectives.
She has overseen dozens of clinical trials spanning the range from small, single-site pharmacokinetic studies to large population-based epidemiologic investigations. Over 28,000 participants have enrolled in studies for which Dr. Rahman has served as the Principal Investigator.
Dr. Rahman is developing medical device software centered around clinician-driven decision support and has developed three physical medical devices The first medical device was cleared by the FDA in 2015 as a first-in-class device. Dr. Rahman is actively engaged in patient care as part of the Clinical Pharmacology consult service and serves as the Principal Investigator and Program Director for an NIH funded T32 fellowship program in Pediatric Clinical Pharmacology.