Population Health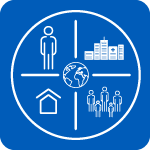 Discovering and addressing barriers, getting the right solution where it is needed most

Healthcare solutions developed across the globe or here at Children's Mercy have the potential to improve the lives of children and families, but that possibility is only realized when solutions reach all the children and families that need them. Identifying and addressing health disparities (ie., differences in health outcomes between individuals with different demographic or social characteristics) is vital to developing a healthcare system that ensures equitable health and health care for all. Achieving this requires a transdisciplinary team of experts with skills and perspectives not traditionally available in hospital settings.
The Population Health AOE has two priorities:
Accelerating the discovery and development of effective healthcare solutions.
Accelerating the dissemination of evidence-based practices to benefit the health of children and families locally and around the globe.
"We focus our unique skill sets on the who, the what, and the how. Who is most at risk or likely to benefit? What do we need to know or do to reach them and what data do we need to know if we're being successful? How do we partner with all stakeholders to ensure the most robust discoveries and durable innovations?" said CMRI Deputy Director, Kathy Goggin, PhD. "In healthcare, we've not always done a good job of ensuring equity for all. And we've seen the negative consequences of discoveries based on limited samples or that lacked input from the very people that could benefit. We've seen innovations fail to reach those that need them most because we failed to ensure sufficient knowledge or access. Ensuring that everyone gets the best that we have is what we're about."
Accelerating impact through collaboration

Dr. Goggin, a veteran public health researcher with more than 30 years' experience conducting community-engaged health research, leads a multi-faceted Population Health team that is adept at applying a team science approach that includes patients, families, healthcare professionals and other stakeholders to impact health outcomes in a variety of settings. Our Population Health programs and cores include:
Biostatistics and Epidemiology Core (BEC). The BEC works to design rigorous studies and analyzes data utilizing expertise in areas such as big data analysis and data visualization. Biostatisticians serve as research mentors for fellows and graduate students, lead and collaborate on funded grants, review manuscripts for scientific journals, and provide statistical support on collaborative projects with researchers at Children's Mercy and numerous other institutions.
Bilingual/Bicultural Translation Team. The team partners with research groups to apply established cultural and language translation strategies for study measures and materials.
Community-Engaged Research Group. The group collaborates with researchers to diffuse stakeholder engagement practices focused on building community and patient relationships, increase inclusion and diversity, and improving the translation of insights and discoveries. The work includes facilitating the Family and Community Research Advisory Board to ensure research is developed in partnership with and is responsive to the priorities of patients, families, and community stakeholders.
Data Science. Our experts bring together clinical, operational, and population data using cutting edge modeling techniques to discover insights about health/health care practices.
Formative Research. This team draws on its expertise in qualitative interviews, focus groups and rigorous survey development to collaborate with study groups to conduct the formative research necessary for designing new health interventions and enhancing understanding of quantitative outcomes.
Social and Behavior Health. Our scientists engage in basic discovery and intervention development across a wide range of health and health care issues.
(Planned/Recruiting) Health Economics. Our experts will use economic principles and models to assess the costs and impact of innovations to inform decisions about what innovations should be escalated or deescalated.
(Planned/Recruiting) Implementation Science. Our experts will apply evidence-based models and analytics to determine the best ways to deliver innovations into real-world settings so that they reach those that need them and are sustained within the healthcare system.
Interested in collaborating?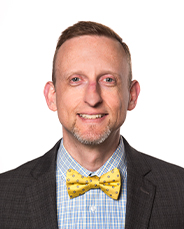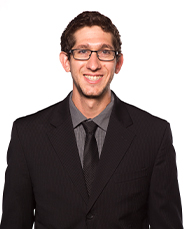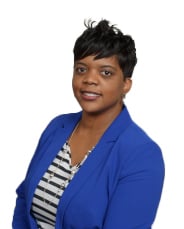 If you are interested in collaborating with Stakeholder Engagement, contact Andrea Bradley-Ewing, MPA, MA, Director, Community Engagement Research.