Genomic Medicine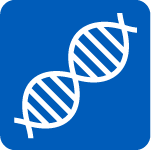 Combining DNA and data to advance full human genome analysis

A genetic component lies at the core of all chronic diseases of childhood. But despite traditional applications of medical genetics, thousands of these pediatric diseases remain undiscovered and therefore untreatable. This often leaves families searching for answers while holding on to hope for an effective treatment for their children.
Using new and advanced technologies, researchers are rapidly expanding their search for answers from individual genes to the entire genome – the complete set of genes found within each person. Looking at the whole genome, as well as how the genes within it interact and are regulated, may lead to more precise diagnoses and targeted treatments for pediatric genetic diseases.
The Genomic Medicine Area of Emphasis (AOE) at Children's Mercy Research Institute takes this line of research inquiry further through an integrated approach aimed at gaining greater insight into the underpinnings of difficult-to-understand diseases.
Interpreting disease through integrated genomics

The AOE is the epicenter for integrated genomics research at Children's Mercy, conducting comprehensive, whole-genome sequencing for all applications in pediatric medicine. This integrated approach unites sequencing data about DNA structural changes with functional genomics to explore cellular alterations and variations that may lead or contribute to diseases.
Directing the AOE's innovative research is Tomi Pastinen, MD, PhD, who also leads Genomic Answers for Kids, an initiative for future genomic research at Children's Mercy that aims to learn from 30,000 children with genetic conditions. The Genomics Medicine AOE specialized team also includes clinical experts in molecular pathology and state-of-the-art computational biologists and researchers in the Center for Pediatric Genomic Medicine, which features some of the latest technologies in the field and is among the first of its kind with a pediatric focus.
Through the unique collaboration of these experts, the Genomics Medicine AOE provides more opportunities for physicians to take care of sick children by increasing the rate of assignment of molecular diagnosis in personal genomes.
An array of specialized technologies and services

The Genomic Medicine AOE provides next-generation sequencing and analytic services to Children's Mercy investigators. These services include:
Sequence alignment and variant detection for whole genome and whole exome sequencing
Transcriptome analyses by RNA sequencing in tissues (RNA-seq.) or single cells (sc-RNA-seq.)
Epigenome analyses for methylation (whole genome bisulphite-seq., WGBS)
Chromatin in tissues (ATAC-seq.) or single cells (sc-ATAC-seq.)
In addition, the AOE characterizes DNA variants and functional alterations bioinformatically through powerful sequence processing pipelines and the latest analytical tools, including data solutions that have been developed right at Children's Mercy.
With these services, the Genomic Medicine AOE is involved in a variety of projects, including a tumor bank to capture critical sequencing information on all pediatric cancer cases; faculty-initiated programs in immunogenomics, vaccine development, emerging viral pathogens like COVID-19, and infectious diseases; and a research program looking at maternal-fetal genomes and how epigenetic markers can alter outcomes in babies.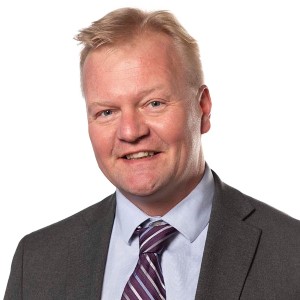 Interested in collaborating?
If you are interested in collaborating with Genomic Medicine, contact Tomi Pastinen, MD, PhD, Director of Genomic Medicine.
Research
Dee Lyons/Missouri Endowed Chair in Pediatric Genomic Medicine; Director, Genomic Medicine Center; Professor of Pediatrics, University of Missouri-Kansas City School of Medicine; Research Professor of Cancer Biology, University of Kansas School of Medicine