Precision Therapeutics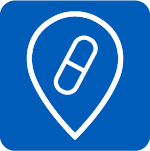 Using child-specific information to optimize care

When it comes to diagnosing and treating each individual child, precision is key. Technologies that lead to more precise diagnoses must go hand in hand with equally precise therapeutic interventions. But while drug therapies can offer hope of improving children's health and wellbeing, there are no one-size-fits-all treatment approaches for any disease or condition. Interventions that work for some children may prove ineffective or harmful for others, so understanding what underlies that variability is critical to optimizing the care for each child.
Achieving this goal requires reframing the treatment question from how a drug works in a general population to how likely it may work in a specific individual, and the precise dose needed to ensure a high probability of success.
Understanding variability of treatment responses to impact clinical care

The Precision Therapeutics Area of Emphasis (AOE) at Children's Mercy Research Institute (CRMI) supports all pediatric subspecialty divisions, faculty members, and research teams investigating the variability in responses to therapeutic interventions in the children they treat. The AOE then helps to translate and integrate the knowledge gained directly into the clinical setting, where diagnoses and treatment decisions are made.
In addition to expanding the application of precision therapeutics research approaches to the clinical setting, the AOE aims to:
Develop a critical mass of investigators with a common interest in interdisciplinary clinical and translational research on precision therapeutics
Elevate the GOLDILOKS program, a nationally recognized program in quantitative modeling and simulation of large and small molecule disposition and response in pediatrics
Develop the infrastructure to support the research and career development of individuals and teams engaged in precision therapeutics
Built from a renowned program, aligned with a national strategy

The Precision Therapeutics AOE is a natural complement to the Division of Clinical Pharmacology, Toxicology and Therapeutic Innovation's program, in which individual pediatric subspecialty faculty members have been embedded within the division to prepare for careers in clinical and translational research. The AOE builds upon this model of integrated research and extends it from embedded individuals to include entire pediatric disciplines and subspecialties, weaving precision therapeutics into the very fabric of CRMI.
Led by J. Steven Leeder, PharmD, PhD, who previously served as director of Clinical Pharmacology, the AOE serves as an invaluable resource for faculty, research teams, and divisions interested in translational research, and complements the programs and initiatives of the Division of Clinical Pharmacology, Toxicology and Therapeutic Innovation led by Jon Wagner, MD.
The integration of the precision therapeutics approach across all pediatric subspecialties at Children's Mercy will lead to greater application of the GOLDILOKs (Genomic- and Ontogency-Linked Dose Individualization and cLinical Optimization for Kids) approach to care – ensuring that children receive a medication dose that is "just right" and optimized to meet their unique needs.
In addition, the mission and work of the Precision Therapeutics AOE aligns with the strategy and priorities of the Eunice Kennedy Shriver National Institute of Child Health and Human Development (NICHD), the primary NIH Institute supporting research directed and mothers and children. Of the NICHD's six research themes, the AOE is poised to address the need for safe and effective therapeutics and devices.
Unique resources support innovative research

The unique services provided by the Precision Therapeutics AOE are fortified by specialized core resources that can leverage child-specific information in order to provide them with optimal and individualized care.
These resources include a state-of-the-art analytical core that can develop sensitive methods of measuring drugs and their metabolites in small-volume biological samples, together with plans to develop a vibrant modeling and simulation program to develop, validate, and implement model-informed precision dosing tools.
Using these unique resources, current projects with experts in the Precision Therapeutics AOE involve developing:
An analytical method for evaluating high-priority psychiatric medications and their metabolites
A targeted metabolomic panel for neurotransmitters and related compounds
Methods for analyzing endogenous biomarkers of enzymes that metabolize drugs in the body
Drug dosing/optimization projects to study medicines used in Tourette syndrome, type 2 diabetes, and anxiety and depression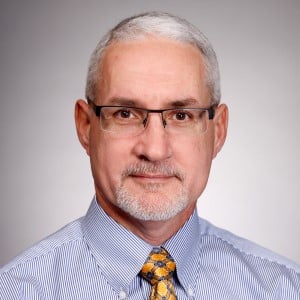 Interested in collaborating?
If you are interested in developing or incorporating a precision therapeutics approach into your research project, contact J. Steven Leeder, PharmD, PhD, director of Precision Therapeutics.
Clinical Pharmacology
Marion Merrell Dow Endowed Chair in Pediatric Precision Therapeutics; Deputy Director, Children's Mercy Research Institute; Associate Chair for Research, Department of Pediatrics; Professor of Pediatrics, University of Missouri-Kansas City School of Medicine; Research Professor of Pediatrics, University of Kansas School of Medicine