Child Neurology Residency
At Children's Mercy, we take pride in offering a program in which you will gain significant clinical experience in an environment that promotes camaraderie and close relationships with all of your colleagues.
We are an integrated child neurology residency with two years of training in pediatrics at Children's Mercy Kansas City, followed by an adult neurology year at The University of Kansas Medical Center, then two years of subsequent training in child neurology at Children's Mercy. We are now ACGME approved for a class size of three residents per year.
We also offer a Basic Neuroscience Track with a slightly altered structure - visit the Child Neurology Residency Research page for more information on this specialized track.
The program we developed offers residents a wide range of clinical experiences with diversity in the patient populations that we serve. Residents are taught by committed faculty who have a passion for helping mold their trainees into talented clinicians who will advocate for their patients.
Residents who complete our program go on to competitive fellowships as well as academic and private practices. In addition, our program strives to tailor education based on each resident's clinical interests.
Our program aims to produce residents with an individualized education that encompasses a strong clinical foundation that will benefit them whether they choose an academic track, subspecialty fellowship, or private practice. Our hospital is positioning itself to be a leading research institution for pediatric neurological illnesses. Residents graduating from our program will be prepared to bring cutting edge neurologic care to children across the country.
To provide residents individualized education plans to increase academic productivity while maintaining work-life balance.
To expand learning opportunities that would provide each resident with a comprehensive educational experience through a formalized board review curriculum and group training.
To provide residents with a strong, well-rounded clinical foundation by exposing them to a diverse patient population within the spectrum of all neurological diseases through both inpatient and outpatient rotations.
Salaries and benefits
2023-24 salaries


PGY 1: $66,019.20
PGY 2: $68,972.80
PGY 3: $71,614.40
PGY 4: $74,609.60
PGY 5: $76,481.60
Benefits for fellows


$1,500 Educational stipend per academic year for books, travel and other educational materials
$2,250 Professional stipend for academic year to present scholarly activity
Health and dental insurance for trainee and dependents with no premiums
Hospital-issued iPad
Free parking
Moving allowance
20 days of vacation
Paid sick time
Paid board exam
Access to clinical and research librarians, statisticians, scientific writers and learning specialists
Tuition allowance of $5,250 per year
On-site fitness center and wellness center
Clinical Call to Action

Residents on the child neurology rotations actively participate in inpatient service and the outpatient child neurology clinic. Residents will gain experience in treating both common and uncommon pediatric neurological disorders.
While completing rotations, residents can expect to take a home call an average 1 to 7 call ratio.
Residents and enjoy a varied lecture and didactic schedule during the program's three years of training.
Research opportunities

Training in research starts with the research mentor that each resident is encouraged to engage at the beginning of their child neurology training. The residents are also invited to complete a course on biostatistics and each resident is expected to complete a 1-year course in Quality Improvement and Clinical Safety.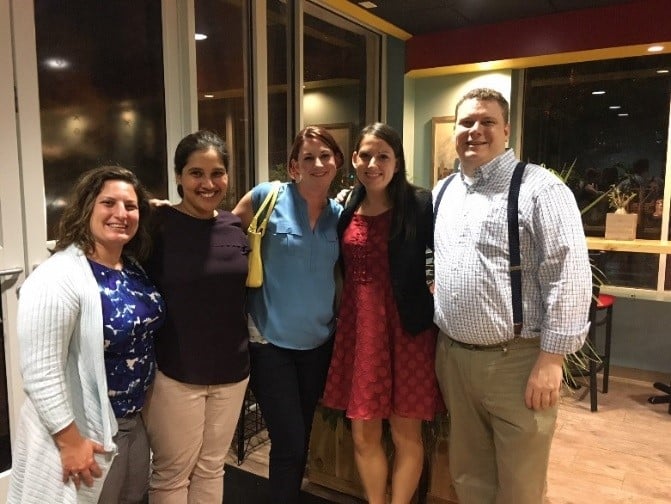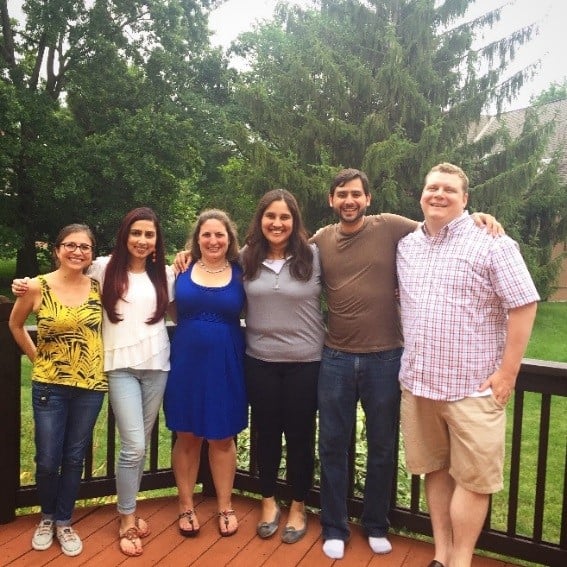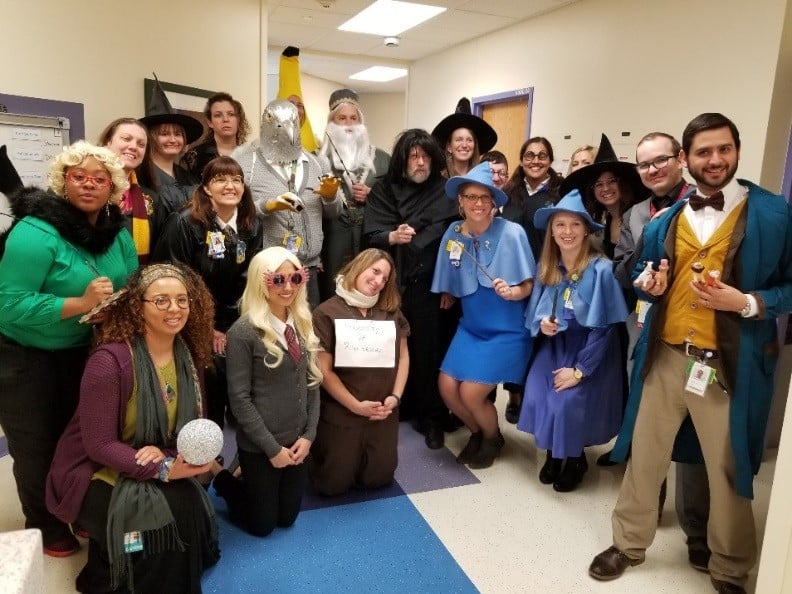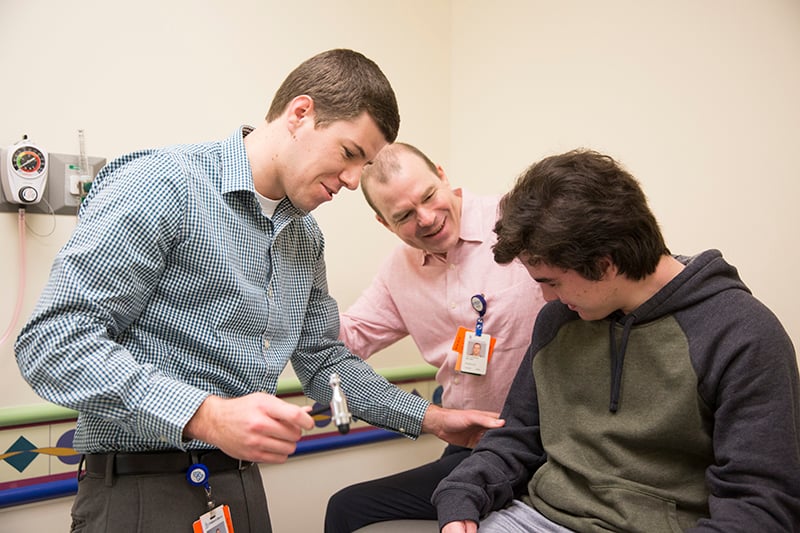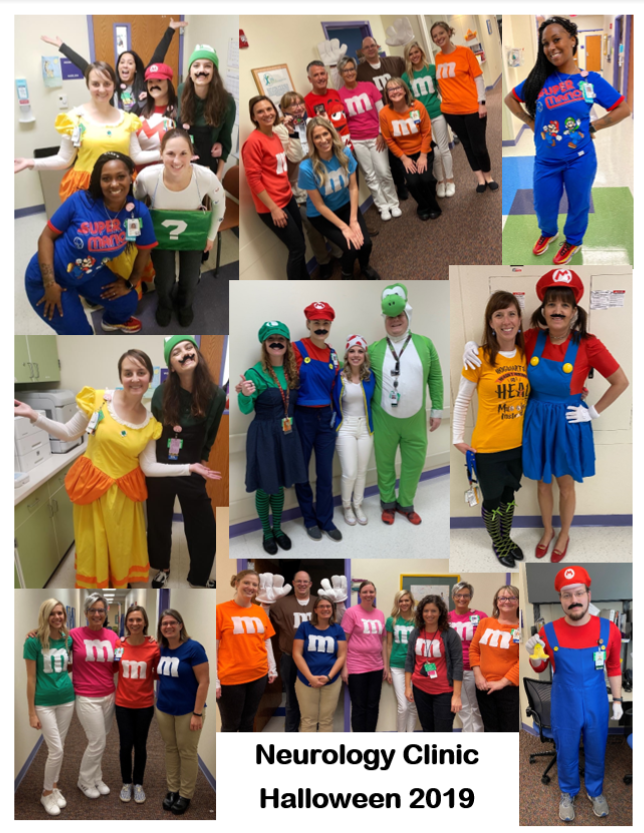 How to apply
The Child Neurology training program at Children's Mercy accepts three residents per year. We are a categorical program; therefore, two years of pediatrics training and three years of child neurology training are both completed at Children's Mercy. Applicants only submit the Categorical Child Neurology ERAS application.
Our Child Neurology leadership team
More about Children's Mercy residencies