Laboratory Genetics and Genomics Fellowship
The Laboratory Genetics and Genomics (LGG) fellowship at Children's Mercy is a 36-month accredited American Board of Medical Genetics and Genomics (ABMGG) program designed to prepare PhD and/or MD candidates as laboratory geneticists. Laboratory geneticists direct clinical cytogenetic and molecular genetic laboratories, where they analyze and interpret human genetic and genomic tests relevant to diagnosis and management of genetic disorders. Laboratory geneticists act as consultants for a broad range of molecular and chromosomal disorders, both inherited and acquired.
Training will be conducted in the Clinical Genetics and Genomics laboratories on the Children's Mercy campus. Upon successful completion of the program, the trainee will be qualified to sit for the ABMGG Clinical Laboratory Genetics and Genomics Board examination.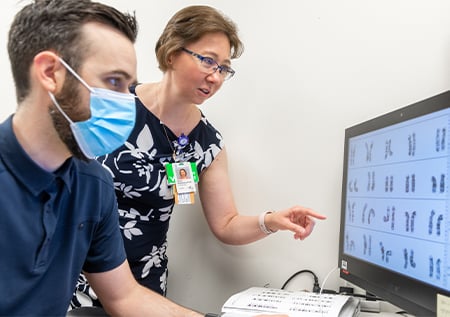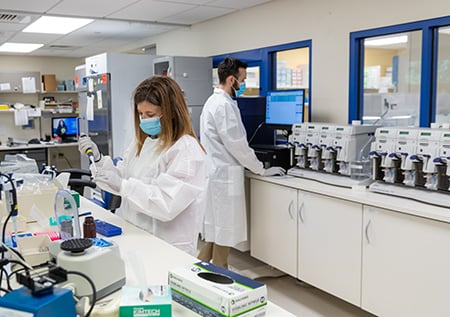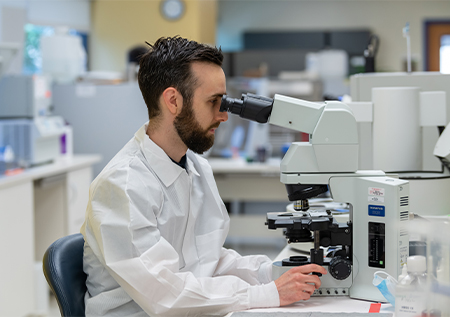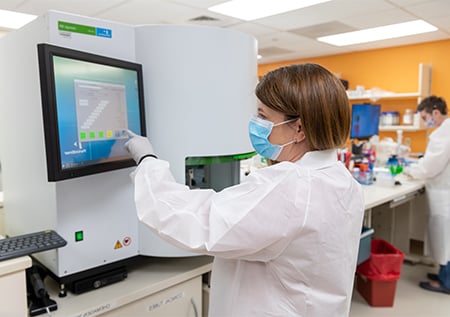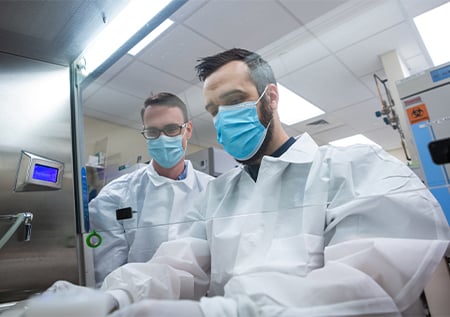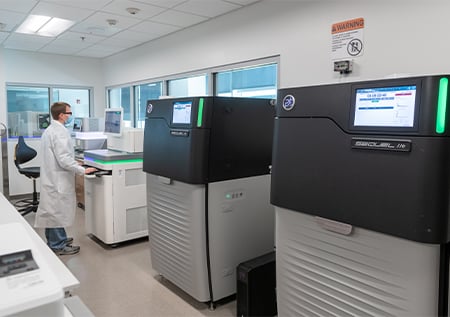 Salaries and benefits
2023-24 salaries


PGY 4: $74,609.60
PGY 5: $76,481.60
PGY 6: $78,852.80
PGY 7: $81,224.00
PGY 8: $83,626.40
PGY 9: $85,342.40
PGY 10: $87,049.25
Benefits for fellows


$1,500 Educational stipend per academic year for books, travel and other educational materials
$2,250 Professional stipend for academic year to present scholarly activity
Health and dental insurance for trainee and dependents with no premiums
Hospital-issued iPad
Free parking
Moving allowance
20 days of vacation
Paid sick time
Paid board exam
Access to clinical and research librarians, statisticians, scientific writers and learning specialists
Tuition allowance of $5,250 per year
On-site fitness center and wellness center
Academic curriculum
Learn more about the curriculum, including didactics, courses and workshops.
Clinical experience
Learn about the quality and extent of hands-on experience offered through this fellowship.
Faculty and fellows
Meet the team of fellows and faculty for the Laboratory Genetics and Genomics fellowship.
Apply for the program
Learn how to apply for this fellowship and begin the application process.
Our Laboratory Genetics and Genomics Fellowship team
More about Children's Mercy fellowships