Faculty and Fellows
Pediatric Pulmonology Fellowship
Our faculty consists of seven board-certified pulmonologists and three specialists in sleep medicine, along with support from nursing, respiratory therapy, nutrition, and social work.
Our faculty recognizes that being mentors and training future pulmonary specialists is a privilege. We will encourage our fellows to gain confidence and independence as they progress through training while providing a collegial educational environment that allows them to thrive. Our faculty and staff are dedicated to ensuring fellows receive the highest-quality training as they prepare for a successful career in Pediatric Pulmonary Medicine.


Program Director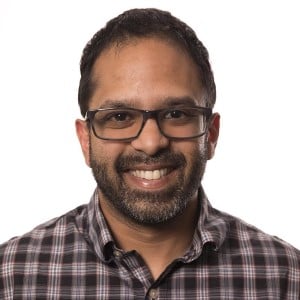 Dr. Singh was born and raised in Canada. He completed his Pediatric Residency at The University of Nebraska/Creighton University Pediatric Residency Program and finished a Pediatric Pulmonology Fellowship at the Children's Hospital of Pittsburgh, University of Pittsburgh Medical Center.
Dr. Singh is board certified in Pediatric Pulmonology and Pediatrics. He has been at Children's Mercy Hospital since 2016 and is serving as the Pulmonary Director for the Multi-Disciplinary Pulmonary Hypertension Service, Multi-Disciplinary Sickle Cell Disease/Pulmonary Clinic and Multi-Disciplinary Single-Ventricle Clinic, which are also his research interests. He began as the Associate Program Director for the fellowship program in 2018 and took over as the Program Director in 2021.
He has won numerous awards for patient care, including the Children's Mercy "Shining Star" award for top rated provider over 12 months, and has been nominated for teaching awards as voted for by residents. He has also given regional talks about electronic cigarettes and vaping and is co-chair of the Children's Mercy Vaping Task Force. He is also the site principal investigator for numerous cystic fibrosis drug trials under the Therapeutic Development Network as part of the Cystic Fibrosis Foundation.
When not working, he enjoys the gym life, running, and keeping busy with his wife and twin boy and girl.


Associate Program Director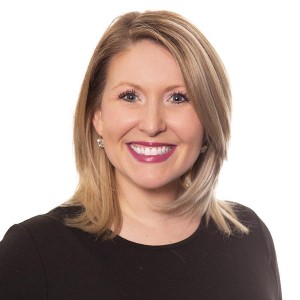 Dr. Khan was born and raised in small-town Kansas but is an Oklahoma Sooner at heart! After graduating from the University of Oklahoma, she attended medical school at the University of Kansas School of Medicine in Kansas City. She completed her pediatric and chief residencies at Indiana University in Indianapolis, and her pediatric pulmonology fellowship at the University of Colorado in Denver. She is board certified in both Pediatrics and Pediatric Pulmonology.
She joined the Pulmonology and Sleep Medicine division at Children's Mercy Hospital in 2020. Dr. Khan is passionate about medical education and currently serves as the Director of Resident Education for Pediatric Pulmonology and in the Pediatric Pulmonology Fellowship as Associate Program Director. Her research interests lie in medical education and curriculum development. Her clinical interests are in rare pediatric lung disease including infant and child interstitial lung disease (ILD), cystic fibrosis (CF), and primary ciliary dyskinesia (PCD).
Dr. Khan loves working at Children's Mercy Hospital, a place that fosters inclusion, compassion, and creativity. When she and her husband (also Dr. Khan!) set to put down roots, there was no question as to where they would settle. They enjoy all Kansas City has to offer – delicious food, beautiful tree-filled landscapes, great weather, and awesome sporting events! They are proud parents to their daughter, Nora, and two rambunctious West Highland Terriers.

Fellow
Grant Hamill, MD

Program Coordinator
Rachel Laws, MBA


Fellowship Coordinator
Megan Smith, MSE

Faculty and Staff
Meet the team from the Division of Pulmonary and Sleep Medicine.

Alumni
Adam Van Mason, MD: Medical School – University of Missouri-Kansas City School of Medicine; Pediatric Pulmonologist at Children's Hospital at Erlanger – Chattanooga, Tennessee
Sehyr Imran, MBBS: Medical School – Aga Khan University Medical College; Residency – University of Nevada, Las Vegas (UNLV-SOM); Fellowship – Children's Mercy Kansas City, Pediatric Pulmonology, 2018-2021; Dr. Imran is the current Sleep Medicine Fellow at Children's Mercy – Kansas City.
Our Pediatric Pulmonology Fellowship team
More about Children's Mercy fellowships