Pediatric Anesthesiology Fellowship
The Pediatric Anesthesiology Fellowship at Children's Mercy Hospital is a one-year program approved and accredited by the ACGME. Children's Mercy is a regional tertiary referral center with over 380 inpatient beds in the heart of Kansas City, Missouri. Children's Mercy is a Level 1 Pediatric Trauma Center with a high-volume Heart Center and robust solid organ transplant program. Between our two locations at Children's Mercy Hospital and Children's Mercy Kansas, we have 40+ PICU beds, 20+ CICU beds, 70+ NICU beds, 23 operating rooms and perform 24,000+ anesthetics every year. Our faculty consists of 35 subspecialty trained and board-certified pediatric anesthesiologists. The Children's Mercy Pediatric Anesthesiology Fellowship has two fellowship positions.


What sets our program apart


Exceptional & undiluted clinical experience

Fellows get top priority in all cases
A large hospital with a smaller fellowship

Our fellows pick which "fellow level" case they would like to do each day

Top-notch faculty with diverse training and experience



Flexibility & additional benefits

Fellows encouraged to tailor their year to maximize learning which is facilitated by our staffing model
Fellows create call schedule
Fellows are supported to go to SPA, ASA, and the ASA Legislative Conference
Extra-call pay program
Salaries and benefits
2023-24 salaries


PGY 4: $74,609.60
PGY 5: $76,481.60
PGY 6: $78,852.80
PGY 7: $81,224.00
PGY 8: $83,626.40
PGY 9: $85,342.40
PGY 10: $87,049.25
Benefits for fellows


$1,500 Educational stipend per academic year for books, travel and other educational materials
$2,250 Professional stipend for academic year to present scholarly activity
Health and dental insurance for trainee and dependents with no premiums
Hospital-issued iPad
Free parking
Moving allowance
20 days of vacation
Paid sick time
Paid board exam
Access to clinical and research librarians, statisticians, scientific writers and learning specialists
Tuition allowance of $5,250 per year
On-site fitness center and wellness center
Scholarly activities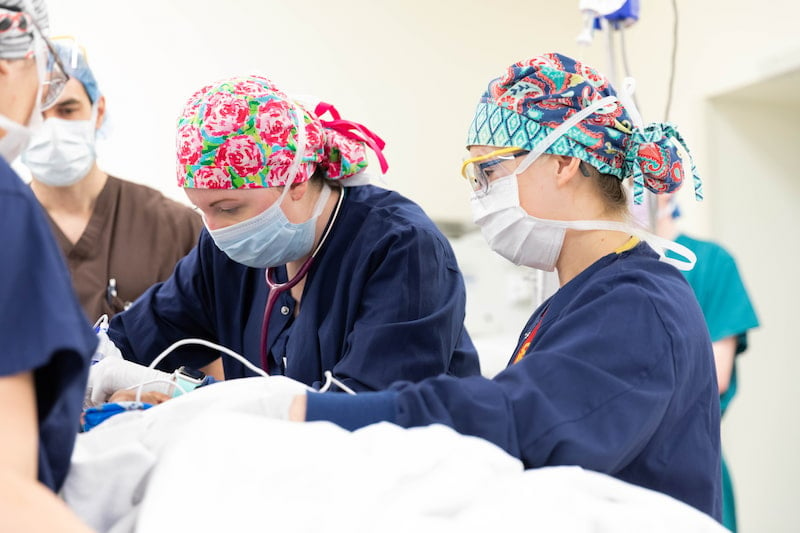 Fellows will have the opportunity to participate in ongoing departmental research. Current projects include but are not limited to:
Developing, instituting, and collecting data for Enhanced Recovery after Surgery protocols.
Investigation of low-flow anesthesia and impact on hospital costs and the environment.
Pain management after supracondylar fracture.
ESP blocks for coarctation repairs through thoracotomy.
In addition, fellows participate in the Improvement Academy. It is a participative learning experience designed to allow participants to practice an A3 mindset for problem solving. It is a framework that will be used throughout fellows' careers to continuously improve the quality of patient care and productivity of work environment and clinical teams.
Academic curriculum

Lectures and conferences include:
Fellow lecture series.

Comprehensive content covers pediatric anesthesia topics including all subspecialties.

Continuous Quality Improvement (CQI) conference.
Department journal club.
PICU research conference during ICU rotation.
CMH Fellow's Improvement Academy CPQI course.

Focus on patient safety and improving patient care.
Participative and project-oriented learning experience.

CMH Fellow's Common Curriculum.
Multidisciplinary simulation experience.

Fellow simulation boot camp in the first few months of academic year.
Opportunities to participate in perioperative simulations with anesthesia, nursing, and surgery.
What former fellows are saying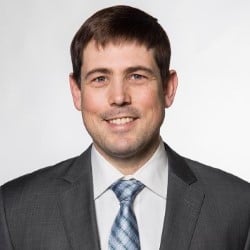 "Opportunities to take care of complex, challenging pediatric cases."
The Children's Mercy Pediatric Anesthesiology Fellowship is well-rounded and clinically excellent. The year is filled with opportunities to take care of complex, challenging pediatric cases. For example, within my first month of fellowship, I took care of no less than four neonates with congenital diaphragmatic hernias.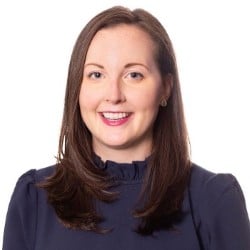 "Collaborative environment"
As a fellow, I was able to be actively involved in every decision regarding my training thanks to the collaborative environment. Each day, I had first pick of the most challenging and rare cases and procedures from a vast variety of surgical subspecialities.
Clinical experience
Learn about the quality and extent of hands-on experience offered through this fellowship.
Faculty and fellows
Meet the team of fellows and faculty for the Pediatric Anesthesiology fellowship.
Apply for the program
The Pediatric Anesthesiology Fellowship participates in the SF Matching Program. Prospective candidates should apply through the SF Matching Program. The application cycle begins in January and the match occurs in June. Virtual interviews are held in February, March, April, & May.
Inside Pediatrics: Surgery at Children's Mercy
Children are not little adults, which is why even the simplest of procedures requires a hospital that is 100 percent dedicated to caring for children. Children's Mercy is one of only 10 centers in the country to be as recognized as a Level 1 Children's Surgery Center, the highest possible rating. The result? An organization with pediatrics specialists in every subspecialty that sets the standard of care instead of just practicing it.
Our Pediatric Anesthesiology Fellowship team
More about Children's Mercy fellowships