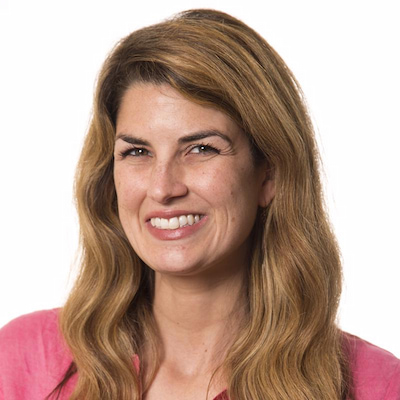 Stephani Stancil, APRN, PhD
Nurse Practitioner, Adolescent Medicine; Assistant Professor of Pediatrics, University of Missouri-Kansas City School of Medicine
Full Biography
Stephani Stancil, PhD, APRN, Adolescent Medicine, recently received a 1-year, $50,000 Dr. Lauren S. Aaronson Pilot Study Program grant from Frontiers Clinical and Translational Science Institute at the University of Kansas.
Dr. Stancil's project, "Eating Disorder Individualized Therapeutics-Naltrexone Neuroimaging (EDIT-N2)," aims to generate pilot data to support the development of functional magnetic resonance imaging (fMRI) as a pharmacodynamic (PD) biomarker of opioid antagonism in adolescents with eating disorders (ED).
Eating disorders (ED) have their onset in adolescence, affect 5% of teens, are associated with brain reward system alterations, later development of substance abuse and increased risk of death. Despite poor outcomes, there are currently no medications approved for pediatric ED treatment. Naltrexone, an opioid antagonist that blocks reward system activation, is used to treat ED, but 1 in 3 fail to respond.
This project will use neuroimaging as a tool to understand individual response to naltrexone in the brain and shed light on why some patients respond and others don't.
Findings from this pilot study will inform a larger validation study. "This work will move toward actionable precision therapeutics by facilitating drug development and the study of novel treatment alternatives for pediatric mental health," Dr. Stancil said.
Children's Mercy co-investigators include Michaela Voss, MD, Hung-Wen (Henry) Yeh, PhD, and Amanda Bruce, PhD. Additional co-investigators include Laura Martin, PhD, (KUMC) and Susan Abdel Rahman, PharmD.
The Dr. Lauren S. Aaronson Frontiers Clinical and Translational Research Pilot Study Program provides support to grow interdisciplinary, investigator-initiated clinical and translational research across a broad range of scientific disciplines. The Frontiers Pilot Study Program places special emphasis on research targeting the special needs of vulnerable, rural, rare, and marginalized groups who historically have not been involved in clinical and translational research.