Research
Children's Mercy Research Institute at Children's Mercy Kansas City
Research
Children's Mercy Research Institute at Children's Mercy Kansas City
We believe breakthroughs happen when the walls between research and medicine are eliminated, allowing researchers and physicians to work side by side. This commitment is leading to new ways to treat, diagnose and even prevent complex childhood diseases. Each day, we're bringing innovations from bench to bedside and beyond to improve outcomes for children here and around the world.
Children's Mercy Research Institute at Children's Mercy Kansas City

The Children's Mercy Research Institute (CMRI) is creating an integrated research environment where no boundaries exist between science and medicine. In our quest to find answers to pediatric medicine's most challenging questions, we are collaborating with physicians, scientists, academic colleagues, philanthropic partners and others within our community, and around the world. Our research programs focus on areas such as genomics, clinical pharmacology, immunotherapy and health outcomes.
The research building, home to the CMRI, is currently under construction and has been carefully designed so research and clinical care come together. It is a new way of working together, not in the silos of closed labs or division based on specialties, but in cross-functional teams aligned together to benefit children.
Learn about research at the Children's Mercy Research Institute
What does translational research mean for families?

Translational research is a phrase used frequently today. But what does it really mean for children and their families?
At the Children's Mercy Research Institute, translational research means we are translating the biology of pediatric disease and scientific discoveries made at the bench into improvements in diagnosis and clinical care for our patients at the bedside.
Research is integrated into everything we do at Children's Mercy. Every patient encounter, every interaction, every piece of data we collect is held to the highest research standard and is focused on finding answers for our patients and their families.
Though we care for more than 200,000 children each year, many of the conditions we encounter at Children's Mercy are rare. This makes research even more critical for these children and their families as they search for a diagnosis and treatment. It also makes the need for philanthropic support all the more important.
Unique to translational research at the Children's Mercy Research Institute and Children's Mercy is our approach to precision medicine. When we treat a child, we look at that specific child, that family, the nature of the disease and the nature of that child's interaction with the disease.
Featured Research Projects
Genomic Answers for Kids
Thousands of genetic conditions affecting children remain undiscovered and untreatable. Genomic Answers for Kids – a flagship initiative of our Children's Mercy Research Institute – will collect and store genomic information and biological samples from 30,000 children who may have a genetic condition and their biological family members. This will be a rich resource for researchers studying genetic conditions and could lead to answers and new treatments for children.
Clinical Pharmacology and GOLDILOKS
The Children's Mercy Clinical Pharmacology program and GOLDILOKS® are an excellent example of precision medicine and translational research in action.
GOLDILOKS® is a research program designed to ensure that children receive the precise dose of medicine they need, when they need it. This research is funded by a $3.5 million grant from the National Institutes of Health as well as a grant from the Sarli Family Foundation.
Bronchopulmonary Dysplasia (BPD)
The Donald Thibeault Neonatal Laboratories and the Center for Infant Pulmonary Disorders at Children's Mercy has funding from the National institutes of Health as well as the Cooper Connor Endowed Fund for Pulmonary Research to examine the mechanisms by which sepsis in babies contributes to BPD using animal models.
The ability to study BPD from a clinical, translational and basic science perspective is a strength of Neonatology at Children's Mercy.
CHAMP
The CHAMP® App is an innovative PC tablet-based application that automates and simplifies at-home monitoring for children born with a single ventricle heart defect and their families. Developed by Children's Mercy researchers, the CHAMP® App is the first of its kind for interstage home monitoring. The app allows parents and the medical team to track everything from the child's oxygen saturation levels to nutritional intake.
Children's Mercy has funding for several hundred tablets and is partnering with other hospitals across the country to provide this resource. The national distribution of tablets will allow for monitoring of nearly 800 patients a year for the typical six-month periods between the two critical surgeries for babies with single ventricle heart defects. This is made possible through two lead grants from the Claire Giannini Fund.
Chronic Kidney Disease in Children (CKiD)
Children's Mercy is one of two coordinating centers for the National Institutes of Health-funded Chronic Kidney Disease in Children (CKiD) study, and has contributed to an improved understanding of CKD and its comorbidities, knowledge that has been embraced by both basic scientists and clinicians.
CKiD is the largest study of its kind ever conducted in North America, with 42 pediatric centers currently participating in the project and nearly 900 children enrolled in the first two patient cohorts.
Most recently, the NIH gave CKiD approval to enroll an additional 190 children over the next two years in a third cohort.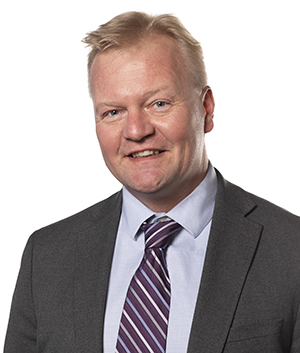 Researcher Spotlight
Tomi Pastinen, MD, PhD


Dr. Pastinen has been the Director of the Genomic Medicine Center since 2017. Dr. Pastinen joined Children's Mercy from McGill University. He held the Canada Research Chair from 2007 to 2017 and has a significant track record of academic achievement. He has authored over 120 peer-reviewed publications, including papers in top-tier journals Cell and Nature Genetics. Prior to joining Children's Mercy, he led the epigenome mapping center at McGill as part of the International Human Epigenome Consortium, which provides maps of genome function to the global research community. Dr. Pastinen is leading Genomic Answers for Kids, a foundational initiative for future genomic research at Children's Mercy that aims to learn from 30,000 children with genetic conditions
Give to Research
Donors like you will fuel answers for waiting children and families. Give today and support the discoveries of tomorrow.