The Children's Mercy Research Institute Opening Celebration
Join us to celebrate the community rallying together to "Discover Cures and Transform Care" for all children, one child at a time.

Thanks to hundreds of donors and advocates to-date, we are excited to officially open the doors of our new Children's Mercy Research Institute (CMRI)!
However, what's more exciting than the building itself, is the magic that will now happen inside. The discoveries unlocked inside the CMRI will allow us to diagnose more quickly, treat more precisely, and cure and prevent childhood illnesses.
We invite you to learn more about how, together, we will become a global center for excellence, accelerating answers and hope to give all children a chance at a healthier future.
Thank you to everyone who joined our virtual celebration to showcase how the CMRI will bring world-class breakthroughs directly to children here in Kansas City and across the world. For those of you who were unable to join us, a link to the full event program is below.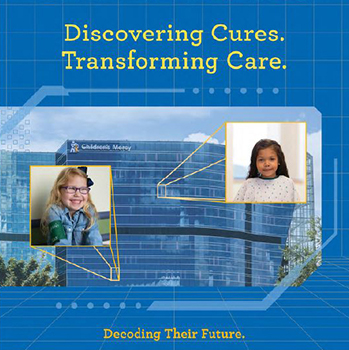 LOVE WILL find answers
Thank you for being a part of the Children's Mercy Research Institute Grand Opening celebration! Your gift to pediatric research will unlock discoveries at the Children's Mercy Research Institute, allowing us to diagnose more quickly, treat more precisely and cure and prevent childhood illnesses. Together, our love will create a world of well-being for all children.
Rally Together With Us
We are continuously amazed at the generosity of the Kansas City community – let's show the world we are a community that believes in rallying together to give hope and healing to families for generations to come. You can share your photo, your dream for the Children's Mercy Research Institute and make a gift to complete this picture mosaic to show our community that we will find answers for kids, together.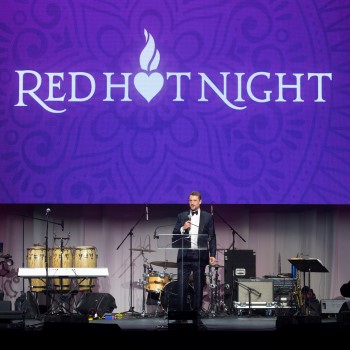 Red Hot Night
Thanks to all of you, we exceeded our goal at this year's 17th annual Red Hot Night virtual event. All dollars raised will provide more answers and hope for kids through our new CMRI.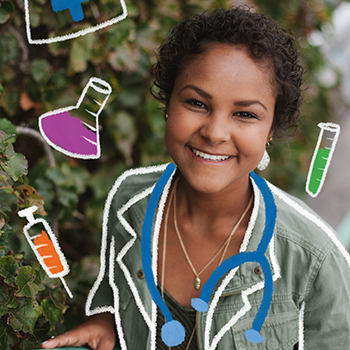 Student DNA Decoding Challenge
A real-world learning opportunity for middle and high school students to decode the DNA sequences displayed on the outside windows of the CMRI. Students will decipher the DNA sequences to determine what gene variants are represented that were discovered in patients at Children's Mercy. They can even take the investigation a step further to identify how the gene variants may change treatment for the patient.
Following the challenge, students will be invited to an up-close roundtable discussion led by Dr. Tom Curran, The CMRI Executive Director and Chief Scientific Officer, to learn more about how genetics are the key to unlocking hope and answers for kids. The virtual Town Hall will take place on Thursday, April 29, 2021 at 3 p.m. CST.
Presented by

Thank you to our donors
Thank you to the donors at $25,000+ that joined the Hall Family Foundation and Sunderland Foundation in making the CMRI Dream a reality.