General Surgery Connect
Children's Mercy Kansas City General Surgery

The General Surgery team at Children's Mercy is nationally recognized for pioneering innovative and minimally invasive surgical approaches in addition to leading ongoing research to ensure the best possible outcomes for patients.
Stay tuned to this page for updates on our clinical and research efforts, as well as leadership highlights.
We partner with medical professionals around the world to help keep children healthy and safe. Whether through training and affiliations, research collaborations, shared evidenced-based practice guidelines, patient care management or other opportunities, we look forward to working with you to improve outcomes for children everywhere.
Advancing surgery care through research

We are constantly evaluating how to best optimize patient outcomes using research.
In 2020 alone we:

Published 19 manuscripts in high-impact journals, including the Journal of Pediatric Surgery.

Gave 18 presentations, including oral presentations at APSA and invited didactic sessions.
Through the development of a FASTDischarge (Feeding Advancement and Simultaneous Transition to Discharge) protocol, Children's Mercy proved it was safe to allow a child's tube feeds to be started four hours after surgery.
The Department of Surgery is involved in several multi-institutional studies, as well as department-sponsored clinical trials to improve both the technique and postoperative patient experience with minimally invasive repair of pectus excavatum (MIRPE).
Current research foci at the Comprehensive Colorectal Center (CCC) include examination of long-term quality of life and functional outcomes, advances in minimally invasive surgical techniques for repair and reconstruction, bowel management strategies, and implementation and evaluation of a telehealth platform to provide multidisciplinary colorectal care.
Recent manuscripts and publications
Our latest research highlights how raising the threshold for surgical intervention and utilizing further nonoperative measures can avoid an operation in most children without increasing in-hospital length of stay.
At Children's Mercy, we use a fluoroscopic approach, which obviates the need for anesthesia or sedation. Patients can be discharged from the emergency room soon after without need for an admission.
An algorithm was established based on previous research from our institution, which found that patients with an abscess size less than 20cm2 who did not receive a drain required fewer CT scans and fewer health care visits.
Medical faculty spotlight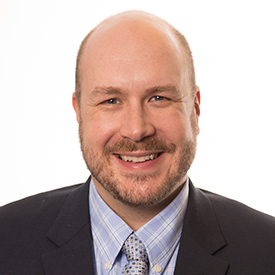 Jason D. Fraser, MD, FACS, FAAP, is Program Director of the Pediatric Surgery Fellowship, Director of Bariatric Surgery, and Associate Professor at the University of Missouri-Kansas City School of Medicine and Children's Mercy Kansas City. Dr. Fraser's research spans the wide array of issues pertinent to pediatric surgery. He is involved in both retrospective and prospective studies examining issues such as adolescent bariatric surgery outcomes, opioid use, gastrostomy tube issues and management, physician wellness and burnout, applications of minimally invasive surgery in neonates and children, education and trauma to name a few.
Moreover, through active partnering with the Midwest Pediatric Surgery Consortium, they have begun to answer questions about rare, but serious, pediatric surgical problems on a regional and national scale where this was not possible before. This has led to many national and international presentations and publications that currently have several large studies in process, three of which are led by Children's Mercy.
Transformational medicine
Children's Mercy found that hospital length of stay and postoperative pain medication need was shorter in those who underwent cryoablation when compared to both epidural and IV narcotics. Cryoablation has become our standard practice when placing a pectus bar and can be performed utilizing a minimally invasive technique.
This technique uses a small camera placed through the umbilicus and the percutaneous use of suture to close the defect, resulting in less disruption of the surrounding tissue. The repair of inguinal hernias on both sides can be performed through the same incisions.
Fellow spotlight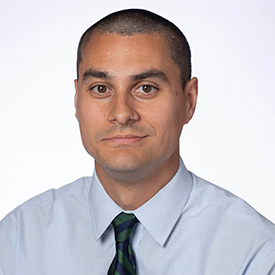 The Spring 2021 Fellow Spotlight is on Nicholas Bruns, MD, the senior pediatric surgery fellow at Children's Mercy Kansas City. He completed medical school at Rush Medical College and general surgery residency at Cleveland Clinic. He did a pediatric surgery research fellowship with Todd Ponsky, MD, at Akron Children's Hospital where the focus was on minimally invasive surgical techniques, clinical outcomes and surgical education.
In addition to editing the SAGES Manual of Pediatric Minimally Invasive Surgery and being instrumental in the development of Stay Current, a multimedia Pediatric Surgery educational app, he has authored 22 peer-reviewed manuscripts, seven book chapters and has over 20 national and international presentations. In his spare time, he is a proud husband, father and Indianapolis Colts fan. He will be joining Pediatric Surgical Associates in Charlotte, N.C., upon graduating from the program this year.
Medical meeting presentations
APSA is scheduled to take place virtually in May. This year, APSA is introducing a 12-month subscription program (PedSurg.TV) so meeting content can be shared even after the meeting concludes. Three projects from Wendy Jo Svetanoff, MD, MPH, Kayla Briggs, MD, and Joseph Lopez, MD, all surgical scholar fellows, were accepted for oral presentations at APSA this year.
Dr. Svetanoff will present her work on disparities in care in children with appendicitis. Dr. Briggs will present her work on the outcomes of children who sustain traumatic cardiac arrest. Dr. Lopez will present his work on leveraging collaboration in pediatric multidisciplinary colorectal care using a telehealth platform.
IPEG took place virtually in September 2020, and Children's Mercy had another strong showing!
Dr. Svetanoff had two presentations; one focused on our work on further refining the operative technique during laparoscopic fundoplication and the other was a surgical technique video of a right-sided congenital diaphragmatic hernia repair while a child was on ECMO. Her video was named a top abstract.
Dr. Briggs had a surgical technique video accepted highlighting a laparoscopic duodenal atresia repair with an endoscopic stapler.
Among the top children's hospitals in the nation that ranked within the top 50 in 9 out of 10 pediatric specialties, according to U.S. News & World Report.