Child Neurology Residency - Faculty and Residents
Current Residents


Class of 2020

Tiffany Barkley, DO: Medical School - Lake Eries College of Osteopathic Medicine
I grew up in Dallas, Tx and attended medical school at Lake Erie College of Osteopathic Medicine in Erie, PA. Although I am not from the area, I truly feel at home at Children's Mercy Hospital. Not only has Children's Mercy provided me with an excellent education, but Children's Mercy has also provided me with a supportive and caring learning environment that has shaped who I am today. In the future, I hope to pursue a fellowship in vascular neurology.
Sonal Sharma, MD: Medical School - Kasturba Medical College, Manipal India
I graduated from Kasturba Medical College located in Manipal, India and started my pediatric neurology journey in 2015. Children's Mercy has been a great fit for me because of the people I have met here. Other than providing a stimulating work environment, CMH has helped me find mentors that will help shape my career and friends that I will cherish for life. I am in the process of finding the neurology sub-specialty that I want to pursue and I look forward to the exposure to neurogenetics, neuroimmunology and vascular neurology that our program provides.


Class of 2021

Natalie Katz, MD: Medical School – University of Kansas School of Medicine
I'm about as non-traditional as you can get- born in KS, raised in IN, went to college on the West Coast before moving back to the Midwest to pursue my MD/PhD at The University of Kansas School of Medicine. I graduated with my PhD in Neuroscience in 2014, and graduated from medical school in 2016. I absolutely fell in love with Kansas City during medical school and I was super thrilled to know that I would get to stay and train at one of the best children's hospitals in the country for Pediatrics and Child Neurology. My clinical interests include neuroimmunology and neurorheumatology, and I have a strong interest in incorporating translational research into my clinical practice. Outside of the hospital, I like to spend time with friends enjoying the many entertainment options that KC has to offer (food, live music, arts/theater, festivals, etc.), ride my bike, and play with my adorable Labradoodle named Madison (yes, you can have a puppy during residency!).


Class of 2022

Jacob Arends, MD: Medical School – University of Missouri – Kansas City School of Medicine
Hi, I'm Jake Arends, I'm a first year pediatric neurology resident at Children's Mercy. I'm not quite a native of Kansas City, but I am close, I came here for my undergrad and medical school as well. Some of my favorite things to do outside the hospital include basketball, ultimate frisbee, and watching movies. I also really enjoy hanging out with my fellow residents (no, they didn't make me say that)! I currently am interested in Child Neurology as a broad field, and do not have a specific subspecialty in mind yet. This is a great program and place to live, I hope you have the chance to spend time with us this year!
Ashley Lepse, MD: Medical School - University of Texas Southwestern Medical Center at Dallas
I was born in Evansville, Indiana. I moved around quite a bit growing up but graduated from high school in Topeka, Kansas. I received my B.S. in Microbiology from the University of Iowa and then escaped the cold for medical school in Dallas, where I attended UT Southwestern. In medical school, in addition to discovering my interest in Child Neurology, I developed a passion for medical education and graduated with distinction in Medical Education. Within Child Neurology, I'm interested in Neuro-Immunology and Neuro-Oncology. In my free time I love watching football, reading, and eating out at all of the great restaurants in Kansas City!

Incoming Child Neurology Residents

Class of 2023

Joseph Coleman, MD: Medical School – University of Oklahoma College of Medicine
I received my Bachelor of Science from Cameron University Lawton and attended medical school at the University of Oklahoma. I have a passion for soccer and started referring games when I was 13 years old, officiating over 1,000 games and becoming a division 6A playoff official. This has given me the opportunity to work with many teenagers, helping them understand and abide by the rules of the game! I also enjoy photography, local volleyball events, cooking and board games.
Julia Gianakon, MD: Sidney Kimmel Medical College at Thomas Jefferson University
I graduated with my Bachelor's of Arts from Princeton and worked as a teacher, teaching Latin to children grades 5-10, all the while attending the University of Pennsylvania to prepare for medical school. I then completed medical school at Thomas Jefferson University. I am conversant in French, Latin and classical Greek and have translated abstracts from French to English for the marketing of published books. I am an artist at heart and enjoy painting and playing several instruments including the piano, violin and viola.


Class of 2024

Justin Coogle, MD: Medical School - University of Kansas School of Medicine Kansas City
Nisha Shah, MD: Medical School - University of Kansas School of Medicine-Wichita


Alumni

Class of 2019 – Andrew Cease, Child Neurologist, Oklahoma City, OK
Class of 2018 – Julio Quezada, MD, Children's Mercy Kansas City
Class of 2018 – Deepti Nagesh, MD, Pediatric Critical Care Fellowship, Cincinnati, Children's Hospital
Class of 2017 - Marcie Goeden, MD, Children's Mercy Kansas City
Class of 2016 - Britton Zuccarelli, MD Child Neurologist, Salina, KS
Class of 2015 - Tyler Allison, MD, Children's Mercy Kansas City
Class of 2014 – Tammy Hennika, MD Faculty, Weill Cornell Medical College, New York, NY
Class of 2013 – Anastasia Luniova, MD Child Neurologist, Helen DeVos Children's Hospital
Class of 2012 – Christoper DeCock, MD Child Neurologist, Fargo, ND
Class of 2011 – Jennifer Yuen, DO Child Neurologist, Mesa, AZ
Class of 2010 – Kadry Allaboun, MD Child Neurologist, Morganton, NC
Class of 2009 – Mamon Maiteh, MD Child Neurologist, Toledo, OH
Class of 2008 – Husam Kayyali, MD, King Faisal Specialist Hospital and Research Center, Saudi Arabia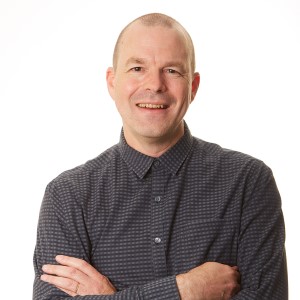 Program Director: Jean-Baptiste (J.B.) Le Pichon, MD, PhD
Dr. Le Pichon was born in New York City but grew up in France. He completed his undergraduate education at Gannon University, Erie Pennsylvania followed by an MD/PhD program at Baylor College of Medicine, Houston Texas. Dr. Le Pichon completed his PhD in neuroscience. Following medical school, he completed two years of Pediatrics at Driscoll Children's Hospital in Corpus Christi and then completed a Child Neurology Residency at Texas Children's Hospital.

Dr. Le Pichon is board certified in both child neurology and epilepsy. He has been at Children's Mercy Hospital since December 2007 and has been the residency program director since 2010. His interests lie in neurogenomics but he also has a passion for international medicine. Dr. Le Pichon has most recently developed collaborations with colleagues in Nigeria, Mexico and Thailand investigating a genetic susceptibility to hyperbilirubinemia.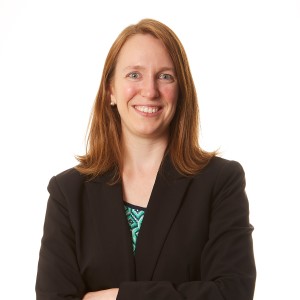 Associate Program Director: Rose Gelineau-Morel, MD
Dr. Gelineau-Morrel graduated from Baylor College of Medicine and completed pediatric and Child Neurology training at Cincinnati Children's Hospital Medicine Center. She is boarded by the ABPN in Neurology with Special Qualifications in Child Neurology. Her sub-specialization is in movement disorders with a special focus on Deep Brain Stimulation.