February 09, 2022
Bigger kids, bigger parenting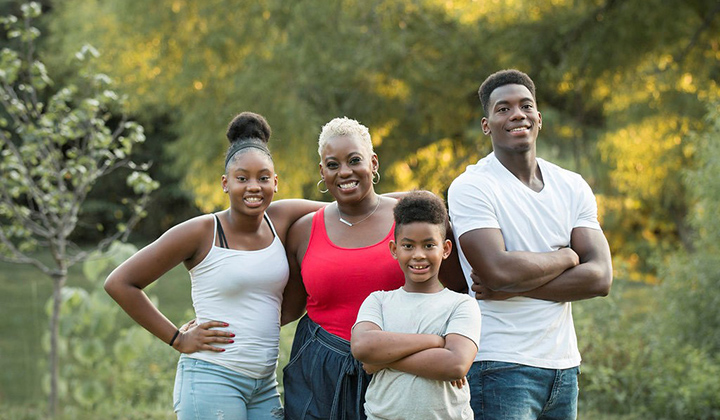 If you were under the impression that older kids are adults and you're done parenting when they turn 18, let me pop that bubble for you and give you some tips from a mom going through it. I have one child out of the house and two more close behind. They will always need you and in a lot of ways maybe even more so. There isn't any up-all-night teething or battles to eat vegetables, but there is driving, and safety, and college or work and general guiding into being a productive adult and letting go - yikes! I'm still working on that part.
As a mom going through my kids leaving the nest, I've learned a few things. Here are 8 great things I've learned to do when it's time to do the bigger parenting to the bigger kids.
Start teaching, like yesterday! Laundry, basic meal cooking and cleaning. This one I failed with until recently. I was a stay-at-home mom for a very long time and I did all of those things. Sure, my children had chores and helped around the house, but I always did the majority and still do, but now I include my 11 and 16 year old. When I make breakfast, I show them how to make eggs or mix the pancake batter; when I'm doing laundry, I show him and his sister how to as well. All lessons learned when I had to give my now 22-year-old son a crash course in all things household before he left for college.
Teach them to memorize their social security number. Get some flashcards or have them write it down over and over again until they commit it to memory because they will need it often and they won't have a clue what it is! If I'm being honest, neither will you. You've probably put it in a safe place and haven't really looked at it. Even if college isn't the direction they are headed, they will still need it for employment.
While we're talking about papers, get yourself organized, too. If they are heading to college, you are going to need tax papers and income statements and so many other things for your "adult" child. FASFA is a process that is terrible and requires some time and much patience and what seems like your whole life on paper. While you're gathering your papers, make sure to check those deadlines to get in college applications, financial aid, enrollment…etc.
Save some cash. There are all of the major expenses that come with college, but there are things you don't think of, that tend to add up. Not just dorm or apartment fees, they also need all of the things that go in them. Furnishing a separate living space for your child will make you tear up and will also cost you! There are lots of checklists online to get you started. Once you know their new address, go ahead and add it to your Amazon account, Prime delivery, it will come in very handy!
Set up a regular time to connect. Trusting them to be the children you raised and letting them find their way will be important, but so will having some time to check in. Having a set time and day will help eliminate helicopter parenting. A set weekly FaceTime date or bi-weekly lunch/dinner date will help you establish the boundaries of them being an adult and allow you time to still connect with them. My oldest plays college football, so it was an easy schedule to connect at his games. He is also able to FaceTime and Snapchat with his siblings to help maintain their relationship.
Get a hobby! I was shocked at the amount of free time I had, just being 1/3 of an empty nester. Finding something I enjoyed that wasn't based around my children was key to me not feeling bored. Yoga was my go-to. Maybe set some new goals, knock something off your bucket list, plan a solo vacation; all things that will help you find your identity again as a person and not just a parent.
Ask your kids how you can be a good parent to them in this new phase of their life. They may have a need you haven't thought of. It will help to create some open discourse on what their expectations are for you as they enter adulthood.
Schedule a family photoshoot. The summer before my oldest left for his freshman year, we had a wonderful (very hot) July outdoor shoot. I knew the family dynamics of having everyone at home at all times would never look the same and I am really glad I captured that moment in time.
Every grown-up kid will have a different life path and will require bigger parenting. As they begin to leave the nest, my best advice is to give yourself grace. You are learning to parent bigger, just like they are learning to be bigger and every stage is uniquely challenging as well as hugely rewarding. Follow me on Instagram as I document more of my parenting journey at @AllThingsMikita.
---