December 10, 2019
Cold weather car seat safety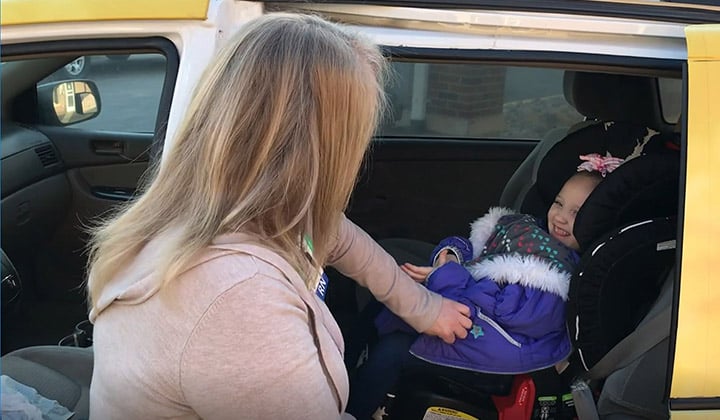 Statistics show that motor vehicle crashes are a leading cause of death among children in the United States. Most of these deaths, due to children either being unrestrained or improperly restrained, are preventable.
As a rule, bulky clothing - like winter coats or buntings - should not be worn underneath the harness of a car seat. In a crash, fluffy padding immediately flattens out from the force, leaving extra space under the harness. This leaves the straps too loose to properly restrain the child, increasing the risk of injury. The same is true for adult passengers in a vehicle.
This quick video shares tips to help you keep your child safe – and warm – during travel this winter.
---