Children's Mercy Home for Little Heroes
Home for Little Heroes is a unique partnership with Summit Homes and their premier trade partners who donated labor, materials and services to build an exceptional Johnson County home. The sale of the home resulted in a $686,000 donation to Children's Mercy.

Meet our hero: Levi

Having a child with special needs isn't something parents plan for. But when Dan and Julie learned that Levi needed not only a family, but also serious medical care, they decided that adopting him was the right decision.
Levi was born with Chronic Kidney Disease and clubbed feet and hands. When Dan and Julie brought Levi back home to Olathe, KS., they found an entire community willing to help support their whole family. At Children's Mercy, they met teams of specialists across several disciplines open to understanding Levi's unique needs and ready to fight for their little boy.
Today, Levi runs as fast as any two-year-old and has full use of his hands. He is under the care of several specialists at Children's Mercy as he waits for the special gift of a kidney transplant. Currently, 40 children at Children's Mercy are awaiting life-saving transplants.
The Ryff family's experience, both within their own community of Olathe and at Children's Mercy, inspired them to share the story of their hero, Levi, and to partner with the Home for Little Heroes.
"The Home for Little Heroes is financially supporting this amazing institution that has done so much to support us. Olathe is exploding with growth. Many of those families now, or at some point, will need the help of Children's Mercy. The Home for Little Heroes is helping to support the care and health of all of these families!"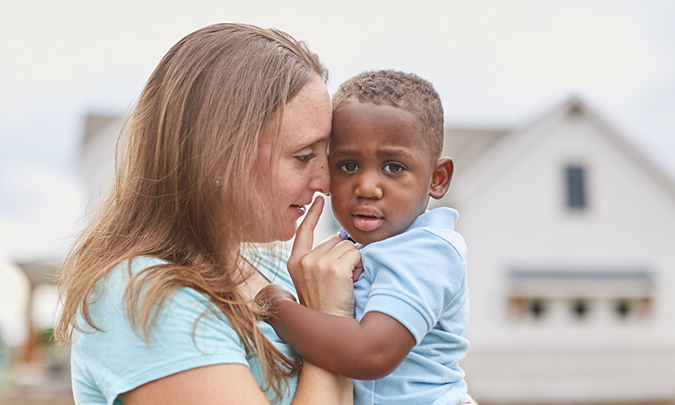 Many thanks to our generous trade partners
Super Hero Partners

Hero Partners


Champion Partners
Custom Trim | Elite Contractors | Generation Brands | Hallmark / Corian | Images of Nature | REW Materials

Guardian Partners
Apex Engineers, Inc. | Atlas Roofing | Bruiez Foundation | Complete Home Concepts | Hauer Turf | Hutton Glass | Kimbel Mechanical | Noble Contracting | Pat Cochran Concrete | Ray Cochran Concrete | Real Best | RePaint KC | Royal Metal | Sherwin-Williams | The Hayes Company | Tovar Wheeler Lumber

Supporting Partners
A Cleaner Image | ABC Supply | Bledsoe Rentals | Canyon Stone | Dal-Tile Corporation | Decks & Basements | Emser Tile | FAB Electric & Trenching, Inc. | Finalized | Gordon Energy | Greatacting Plains Cont. | Haven | High Definition Drywall | Integrity Operations | Key Distribution | Kreimendahl Lime Green Masonry & Concrete | Marsh Construction Services | Midwest Engineering Solutions | Naturally Wired | ORI | Premier Distribution | Randy Davidson Trucking | Reliable Mechanical Services, Inc. | SpeedPro Imaging | Stikwood Sunderland Tile | WCA | Zimmerman
Contact Summit Homes
Our new home specialist is ready to help you find the perfect home. Get in touch with Summit Homes today to learn more.