Outbreaks, Alerts and Hot Topics
January 2021
The Post-Holiday COVID-19 Surge, Influenza Concerns and Dispelling COVID Vaccine Myths and Misconceptions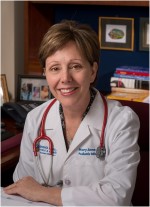 Mary Anne Jackson, MD | Dean and Professor of Pediatrics - UMKC School of Medicine
The Post-Holiday COVID-19 Surge
Even as COVID-19 vaccines became available, we feared that December would challenge November as the worst month yet in the COVID-19 pandemic, and now we acknowledge the reality that January has been even more devastating. The post-holiday surge has hit despite the fact that many tried to listen and abide by public health warnings to limit travel and gatherings. Within the U.S., as of Jan. 13, 2021, there have been more than 22 million cases and deaths have exceeded 382,000 to date. A terrible milestone was reached twice in the past week in January when more than 4,000 deaths occurred in a day across the U.S.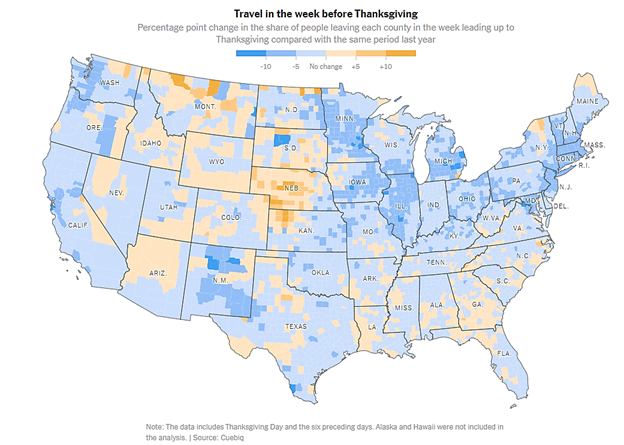 On Dec. 11, 2020, we launched the era of COVID-19 vaccines with the FDA emergency authorization approval of the Pfizer mRNA vaccine. Approval for the Moderna mRNA vaccine followed on Dec. 17, 2020. And yet, the roll-out of vaccine has been uneven and getting vaccines into arms has failed in many states. As of Jan. 13, 2021, more than 29 million vaccine doses have been distributed, but just 34.98% administered. Kansas ranks 31st in doses administered (32.79%) and Missouri 40th (30.73%) in doses administered. In contrast, West Virginia, which leads the country, has given nearly 69% of their doses, and North Dakota has given over 60%. You will see the pace of vaccination pick up soon, as vaccine doses that had been held in reserve are released, and the message has been heard to distribute vaccine quickly to all groups with expanded eligibility. I can attest to the fact that our Kansas City community, Children's Mercy and our UMKC health care affiliates have efficiently and competently gotten doses into arms of their first-tier, front-facing health care workers, and others and are working toward immunizing a wide array of other groups as supplies become available. That is the right path forward. On the horizon is one more piece of good news, that the Johnson and Johnson vaccine, which is one dose and has minimal side effects, shows an immune response in almost all recipients in their Phase 1-2 trial. It appears the Phase 3 trial will likely be completed over the next few weeks and if data holds with what they found in earlier trials, they may be ready to ask for emergency use authorization by the end of January. This opens the possibility that we will see many more options and sites where the vaccine can be given without the restrictions that have created bottlenecks thus far.
Will There be an Influenza Season?
As we continue to respond to the pandemic and welcome new public health guidelines, we turn to influenza and the imperative to ensure that as many individuals as possible 6 months and older, receive an influenza vaccine this season. Influenza vaccines are safe, protect individuals from serious disease, and in children will prevent influenza-associated deaths. This season, 188 million doses of influenza vaccine have been distributed in the United States—the most ever in a single season. Practitioners should strongly recommend influenza vaccine with the knowledge that co-infections with influenza and SARS-CoV-2 are associated with greater morbidity and mortality. In data from England, the odds of death were 2.27 times as high (95% confidence interval 1.23 to 4.19) in those with both infections compared to those with SARS-CoV-2 alone and were 5.92 times (3.21 to 10.91) higher compared to those with neither flu nor SARS-CoV-2. https://www.bmj.com/content/bmj/370/bmj.m3720.full.pdf
In adults, we know that more are getting their influenza vaccine and getting it in pharmacies. So far, 76 million people have been vaccinated for the flu compared to 66 million at this point last year, with 47 million getting the vaccine at pharmacies, compared to 33 million last year.
But there is concerning information regarding coverage among Black, non-Hispanic children that indicates a 5-percentage point decrease compared to last season. (CDC Table https://www.cdc.gov/flu/fluvaxview/dashboard/vaccination-dashboard.html). Current influenza vaccination coverage among all children is estimated to be 52% as of week 26, which is just slightly below that during the same week in 2019 (54%), with less disparity noted in other racial/ethnic groups. This may be just yet one more indicator that children are not getting to their pediatricians for well-child visits.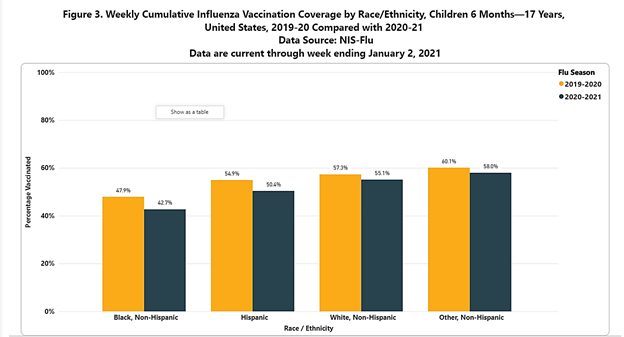 Cumulative data since Sept. 27, 2020 over nine weeks, show the CDC has tested more than 200,000 specimens from clinical laboratories nationwide and identified influenza in only 496 positives; ~½ are influenza A and ½ influenza B. The influenza A viruses typed/subtyped by public health laboratories nationwide are limited to 106 positives and among 57, identifies both H1N1 pdm09 and H3N2 influenza A viruses. The influenza B viruses include 49 positives, including both Yamagata and Victoria lineage. Four states are reporting low-level activity, with the rest reporting minimal or no activity. The chart below shows the percentage of visits for influenza-like illness reported by the outpatient network, with the red triangles representing the current season. For comparison, the epidemiologic curves for the prior five seasons, as well as the H1N1 pandemic year, are displayed. Bottom line, few viruses have been identified and there is no widespread circulation—yet. Note that it is too soon to say that the U.S. is seeing the same blunting of disease as that described by countries in the southern hemisphere, but so far, the graph below showing limited ILI in the U.S. is encouraging.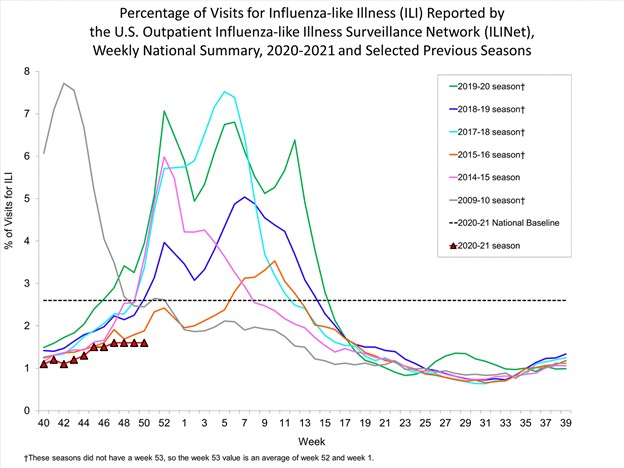 We should continue to provide influenza vaccine to all people 6 months and older. Recommendations for testing are the same as last season. Testing should be performed for anyone who requires hospitalization, in those with a high-risk condition or in others where testing will impact treatment decisions. Oseltamivir, peramivir, zanamivir and baloxavir are all available for treatment (see CDC table https://www.cdc.gov/flu/professionals/antivirals/summary-clinicians.htm). If chemoprophylaxis is indicated, oseltamivir or zanamivir can be considered.

Dispelling Myths and Misconceptions About COVID Vaccine
The vast majority of frontline practitioners have embraced receiving vaccine. Next we take on addressing the myths and misconceptions that are abundant in the media, and which may be raised when the vaccine makes its way to the general public.
The first myth is that the vaccines were rushed and are not safe, when in fact, standard trials were used with the typical number of Phase III recipients as in other vaccine trials. Three key factors allowed for the vaccine to make it through the scientific process in record time. The first is that genetic sequencing and identification of a vaccine target, i.e., the spike protein, occurred in record time. And mRNA technology has been studied and has been ongoing for years, and allows for an efficient manufacturing process. Importantly, a key issue that allowed these vaccines to be studied, manufactured and approved by EUA after a careful and transparent review, was that the financial underwriting of the vaccines was taken on by the federal government.
The second myth that is circulating is that the vaccine contains live virus and can cause infection. This is false as neither of the mRNA vaccines use live, or inactivated virus, rather using a small segment of genetic material our own cells use to induce antibodies. The next vaccines that will be up for EUA are viral vector vaccines, using replication-deficient viruses.
The potential for the vaccine to cause severe side effects has been raised after two vaccinees in the UK, both who had significant allergic history and carried EpiPens, had allergic reactions that were transient and from which they fully recovered. The rate of such reactions after the first dose of vaccine in the trials was very low—0.6% compared to 0.5% in the placebo group—so this was not expected. However, so far in the U.S., the vaccine does appear to be well tolerated with estimates that 11 out of 1 million will have a serious allergic reaction. Watch out as some with a propensity to faint have done so with vaccine—this is not unexpected. You may get questions about those who have egg allergy. For those with a severe allergy, vaccine is permissible even then, but precautions must be taken for all who are vaccinated. If a severe event occurs related to the first dose, do not give the second dose.
The vaccine does not contain dangerous preservatives. Both vaccines are suspended in a saline-based solution that is typical of that found as common ingredients in many medications.
The two vaccines under current EUA do not contain aborted fetal cells. But, we know that many vaccines from the 1960s and 1970s were grown in cell lines drawn from two electively aborted fetuses in the last century. The Vatican statement for e.g., MMR, and varicella vaccine permit their receipt. And we now have a statement that relates to COVID-19 vaccines that allows vaccination, even those where aborted cell lines were used, as morally acceptable. The Pope is scheduled to receive the vaccine the week of Jan. 18, and he has called vaccination lifesaving and an ethical obligation, stating getting the COVID-19 vaccine, "is the moral choice because it is about your life, but also the lives of others." https://www.vatican.va/roman_curia/congregations/cfaith/documents/rc_con_cfaith_doc_20201221_nota-vaccini-anticovid_en.html
I would also highly recommend that recipients download the CDC v-safe app that allows for tracking of adverse events. https://www.cdc.gov/coronavirus/2019-ncov/vaccines/safety/vsafe.html
Lastly, President Biden's COVID vaccination plan is said to include optimizing use of the vaccine supply we have to get doses in arms now. In the attached op ed piece, by Drs. Michael Criqui and Robert Kaplan, they suggest we prioritize vaccine for those who need it most—e.g., not immunizing those who have had COVID in the last 90 days or giving doses to those who've had vaccine in vaccine trials—by broadening eligibility. Other issues that are raised include identifying those who have had prior infection but were asymptomatic who would not require vaccine now, and to even possibly delay the second dose of vaccine, suggesting that one dose does confer reasonable protection for a period of time. https://www.medpagetoday.com/infectiousdisease/covid19/90358?xid=nl_secondopinion_2020-12-22&eun=g813593d0r
Lastly, this risk calculator from Johns Hopkins can assist you, your patients and their families to understand whether by age, underlying condition or other factors (e.g., smoking history), the risk for death from COVID is comparable to the general population or elevated, and to what degree. https://covid19risktools.com:8443/riskcalculator