Wise Use of Antibiotics
October 2019
Reducing Time for UA Diagnosis and Need for Antibiotics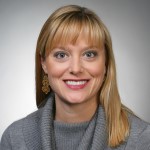 Angela Myers, MD | Director, Division of Infectious Diseases | Associate Director, Infectious Diseases Fellowship Program | Associate Professor of Pediatrics, UMKC School of Medicine
The Centers for Medicare and Medicaid finalized a rule on Sept. 25, 2019, which requires all hospitals to have an antimicrobial stewardship program.1 First proposed in 2016, this determination has been a long time coming and will serve as an impetus for all hospitals who care for Medicare and Medicaid populations to establish an antimicrobial stewardship program (ASP). This comes at a time when many are looking to expand into the outpatient setting and add diagnostic stewardship to their current programs.
Diagnostic stewardship is defined by the World Health Organization as "coordinated guidance and intervention to improve appropriate use of microbiological diagnostics to guide therapeutic decisions. It should promote appropriate, timely diagnostic testing, including specimen collection, and pathogen identification and accurate, timely reporting of results to guide patient treatment."2 As such, diagnostic stewardship is an important part of ASP by providing timely microbiological data to deliver safer and more effective patient care. Since diagnostic stewardship is largely upstream from traditional ASP, it has the potential to also reduce unnecessary antimicrobial use.
The availability of newer diagnostic tests with faster results may help with hospital and outpatient diagnostic stewardship efforts. One diagnosis that may be aided by diagnostic stewardship is urinary tract infection UTI). UTIs are the most common cause of serious bacterial infection in children. However, a culture may take 24-28 hours to result, which prompts empiric therapy while waiting for results in a patient with an abnormal urinalysis.
Additionally, up to half of urine cultures are contaminated. A recent study by Hassan et al.,3 evaluated the use of a new diagnostic test called BacterioScan 216Dx® to obtain results more quickly. BacterioScan 216Dx is a laser microbial growth monitoring system. It has the ability to monitor up to 16 samples concurrently and provides results in as few as three hours for growth detection, with another hour for bacteria identification provided by an additional test. Nearly 300 samples were tested in children with a median age of 9 years from the emergency department, urgent care or outpatient clinic.
While the sensitivity of the UA and BacterioScan 216Dx were found to be equivalent (97.3 and 92.1% respectively), the accuracy of the BacterioScan 216Dx was much higher due to a higher specificity (82.7 vs. 63.8% respectively). Overall, 31% of samples were found to be falsely positive by UA, compared to only 15% of samples from BacterioScan 216Dx.
Additionally, the BacterioScan 216Dx was less likely to pick up a contaminant compared to culture, allowing for less organism evaluation in the microbiology laboratory. Eventually this test may be able to reduce the need for urine culture and ultimately reduce empiric antibiotic use, although the BacterioScan 216Dx did miss 1% of UTIs that were identified on culture. Thus, culture cannot be eliminated at this point.

How might this work? If a test result will be available in three hours in a patient who presents with mild to moderate urinary symptoms and abnormal UA, anticipatory guidance can be given at the visit and empiric antibiotics can wait until the BacterioScan 216Dx results are known. This reduces initial antibiotic prescriptions by only prescribing for positive results, while also decreasing laboratory staff time, and provider time to call families to stop an antibiotic with a negative result. Additionally, the family saves money by not filling a prescription that ultimately wasn't needed.
At Children's Mercy, the Microbiology Laboratory will begin trialing BacterioScan 216Dx in the next few weeks. Initially empiric antibiotics will still be provided based on symptomatology and abnormal UA results. However, the eventual goal is to reduce empiric prescribing while waiting for test results in children without fever, and who do not have suspicion of pyelonephritis.

References:
Accessed 9/29/19. https://www.modernhealthcare.com/safety-quality/cms-finalizes-hospital-antibiotic-stewardship-requirements
Accessed 9/11/19 http://www.who.int/antimicrobial-resistance/global-action-plan/surveillance/supporting-documentstools/en/
Evaluation of BacterioScan 216Dx in Comparison to Urinalysis as a Screening Tool for Diagnosis of Urinary Tract Infections in Children. Hassan F, Bushnell H, Taggart C, et al. J Clin Microbiol.2019;57:(9)e00571-19.