State-of-the-Art Pediatrics
September 2019
Advances in Pediatric Epilepsy Diagnosis and Treatment



Author: Ahmed T. Abdelmoity, MD, FAAP | Director, Division of Neurology | Chief, Section of Epilepsy and Neurophysiology, Children's Mercy Kansas City | Professor of Pediatric Neurology, UMKC School of Medicine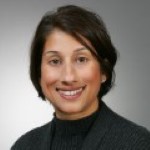 Column editor: Amita R. Amonker, MD | Pediatric Hospitalist | Assistant Professor of Pediatrics, UMKC School of Medicine

With a U.S. prevalence of epilepsy of about 1%, drug-resistant epilepsy poses a challenge in the neurosciences clinic. In fact, about 35% of patients with epilepsy will continue to have seizures, despite treatment with multiple seizure medications.

The result is that many patients, adults and children, still have debilitating seizures. Among this subset of patients, many also suffer from cognitive dysfunction, depression, accidents, and medication side effects, in addition to Sudden Unexplained Death in Epilepsy (SUDEP).

The International League Against Epilepsy (ILAE) has defined drug-resistant epilepsy as the continuation of seizures or aura during a 12-month period, despite being prescribed two or more properly chosen, properly tolerated, and properly dosed medications. Multiple studies have shown that when patients are prescribed additional medications, they may become pharmacoresistant.1

• Response with first drug—50%
• Response with second drug—11%
• Response with third or multiple drugs—4%

Some predictors of pharmacoresistant epilepsy include high initial seizure frequency, neonatal seizure, over 12 years of age at onset, intellectual disability, abnormal exam and imaging, failure of first anti-epilepsy drug, or failure to respond in the first year of treatment.

A significant number of children do not respond to pharmacological treatment, resulting in a low likelihood of seizure freedom. The consequences of drug-resistant epilepsy extend beyond the seizures themselves, impacting quality of life and resulting in:

• Seizure-related injuries
• Increased health care utilization
• Increased morbidity and mortality
• Depression, anxiety and sleep disturbances
• Cognitive and memory impairment
• Adverse effects of long-term anti-epilepsy drug use
• Increased risk for SUDEP
• Impaired social relationships and functions, including the ability to obtain education, work, drive and establish families

Multiple drugs also can cause adverse reactions for these children, hence the need for non-pharmacological treatments. And, despite the introduction of new anti-epilepsy medications, the incidence of drug-resistant epilepsy has not changed significantly over the past 20 years.
New Options to Diagnose and Treat Drug-Resistant Epilepsy

Clearly, a wide range of treatment strategies may be necessary to help patients who have drug-resistant epilepsy. A new diagnostic tool being used successfully at Children's Mercy is known as ROSA, or robotic stereotactic assistance.

Historically, seizure activity has been diagnosed via an open craniotomy, which meant an ICU stay for the patient, along with an increased risk of infection, bleeding and stroke, and a longer hospital stay.

The ROSA robot is like a GPS system, guiding the surgeon in the placement of many EEG electrodes via small burr holes in the patient's skull. These electrodes are used to monitor seizure activity. ROSA allows for greater accuracy in electrode placement, and improves the ability to pinpoint the location of the seizures in a less invasive way.
Ultimately, these better diagnostic capabilities mean epilepsy surgery can be focused on the specific area of the brain responsible for generating the seizure activity. This improves patient outcomes while reducing risk and accelerating healing. It also increases the denominator of patients who may be candidates for this diagnostic procedure, versus an open craniotomy, and is changing the course of treatment for patients whose epilepsy was once thought to be incurable.

Children's Mercy also is the only hospital in the world, pediatric or adult, currently investigating a new form of epilepsy treatment known as transcranial magnetic stimulation for a specific type of epileptic syndrome known as CSWS. This treatment is in the early stages of development. It is not FDA-approved for the treatment of this condition yet, but the investigation is being carefully monitored by the hospital's Institutional Review Board.

Transcranial magnetic stimulation (TMS) involves the patient wearing a device that looks like a helmet and which is equipped with a magnetic field. TMS is non-invasive and carries a limited risk of side effects. In animal models, the magnets neuromodulate certain types of seizure activity. The hypothesis is that the treatment may improve the patient's neurochemistry, potentially treating seizures/reducing the volume of seizures without the unwanted side effects of medication or the risks of surgery.

Traditional Surgical Treatments

For patients requiring surgery, options include epilepsy resection surgery, laser interstitial thermal therapy and three forms of neurostimulation used in the treatment of drug-resistant epilepsy. These are vagus nerve stimulation (VNS), responsive neuro stimulation (RNS) and deep brain stimulation (DBS).2 All can be performed at Children's Mercy.

The importance of early and proper diagnosis of epilepsy is critical to identification of the correct type of treatment, especially for those patients whose epilepsy is drug-resistant. Early intervention with the personalized proper method of treatment for that particular type of epilepsy has been shown to drastically increase success rates in controlling seizures, improve quality of life for patients and significantly reduce the risk of SUDEP.

Grant Extends Pediatric Epilepsy Care

Children's Mercy recently received a four-year, $1,664,000 award from the Health Resources & Services Administration (HRSA) – Maternal and Child Health Bureau.

The project - "Reaching out for Epilepsy in Adolescents and Children through Telemedicine (REACT)" - aims to increase access to quality coordinated health care in a patient/family-centered medical home for Children and Youth with Epilepsy (CYE) residing in rural and medically underserved areas in the state of Kansas. It is a joint project of the Divisions of Telemedicine and Neurology.

The project will provide remote access for both patient care and staff education and training, linking primary care providers in rural and medically underserved communities in Kansas to pediatric epileptologists at Children's Mercy. The project partners with six clinical sites throughout the state including primary care practices in Pittsburg, Oakley, Hays, Junction City and Dodge City and adult neurology at Kansas University Medical Center for transition to adult care. It relies heavily on the extensive Children's Mercy telemedicine network.
References
1. Brodie, MJ. Epilepsia 2013; 54 (Suppl. S2):5-8.

2. Types of Epilepsy Surgery, Epilepsy Foundation, https://www.epilepsy.com/learn/treating-seizures-and-epilepsy/surgery/types-epilepsy-surgery, accessed Nov. 8, 2018.