The Link: Special Issue
May 2020
Severe Pediatric COVID-19 Disease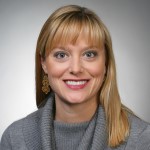 Angela Myers, MD, MPH | Director, Division of Infectious Diseases | Associate Director, Infectious Diseases Fellowship Program; Associate Professor of Pediatrics, UMKC School of Medicine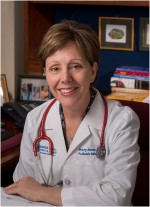 Mary Anne Jackson, MD |Dean and Professor of Pediatrics - UMKC School of Medicine | Medical Editor, The Link Newsletter
In terms of COVID-19, children represent less than 2% of cases, most demonstrate mild symptoms, and in some cases, are asymptomatic. However, there is newly published data reviewing severe COVID-19 cases. The PICU-COVID-19 Collaborative recently reported on severe COVID-19 cases in pediatrics detailing experience with 48 children < 21 years old who required intensive care.1 The median patient age was 13 years (range 4-17 years; 52% male) and most, but not all, had respiratory symptoms at presentation. Pre-existing conditions were present in 40 (83%); and 18 required mechanical ventilation. Among those with a pre-existing condition, 40% were identified as being "medically complex," defined as having long-term reliance on technological support, such as tracheostomy in the setting of developmental delay or genetic anomalies. Almost one-fourth were identified as immunosuppressed; 15% were obese; and 8% had diabetes (three-fourths with diabetic ketoacidosis).
Other conditions identified and representing 4-6% of the total were seizure disorder, congenital heart disease, sickle cell disease, chronic lung disease and other congenital malformations. Among those with pre-existing conditions, 17% of patients had two and 20% had three or more comorbidities. Among those requiring mechanical ventilation, six children (33%) required ECMO or adjunctive ventilatory support. Two patients died; both were teens with multi-organ dysfunction in the setting of an underlying comorbidity. The outcomes described are better than those in adults, and importantly, the authors emphasize that the burden of disease and the case fatality rate for COVID-19 is significantly less for children than that due to influenza.
Pediatric Inflammatory Multi-System Syndrome (PIMS) Associated with SARS-CoV-2
On April 27, the Pediatric Intensive Care Society in the United Kingdom (UK) reported eight cases of a newly recognized multi-system inflammatory disease.2 The patients were aged 4-14 years. Six were Afro-Caribbean descent, and five were boys. All the patients had overlapping features of toxic shock syndrome, incomplete Kawasaki Disease (KD) and sepsis. All patients presented with fever, along with rash (n=4), odynophagia (n=3), injected sclera (n=5), and abdominal pain, vomiting or diarrhea (n=7).3 All patients were admitted to the pediatric intensive care unit (PICU) for a week or less, had evidence of inflammation based on elevated C-reactive protein, procalcitonin, or ferritin, and half were thrombocytopenic. Half of the patients had serositis with either ascites or pleural effusions. All required inotropic support and antibiotics for sepsis evaluation. All patients also received intravenous immune globulin (IVIG), and five patients received corticosteroids. Seven of the eight patients had evidence of either single or biventricular dysfunction, with one patient developing severe coronary artery dilation and another with increased echogenicity around the coronary arteries (not specific for KD). There was one death in a patient with arrhythmia and refractory shock with subsequent stroke. While four patients had an epidemiologic link to COVID-19, initial tests via nasopharyngeal and/or bronchoalveolar lavage specimen were negative for SARS-CoV-2 in all patients. Subsequent testing after hospital discharge was positive for two patients (one of which was post-mortem). Adenovirus and enterovirus co-infection were found in one SARS-CoV-2 negative patient.
Around the same time as this alert from the UK, a case report was published in Hospital Pediatrics characterizing a 6-month-old who was treated for KD in the setting of SARS-CoV-2 found on admission testing.4 This infant met classic KD criteria with four out of five clinical features. The patient had a routine hospitalization, was treated with standard KD treatment of immune globulin and aspirin, and was discharged home to quarantine. There was a potential epidemiologic link in a brother who had an upper respiratory illness three weeks prior.
On May 2, a panel of international experts in the pediatric fields of intensive care, infectious diseases, cardiology, rheumatology and Kawasaki Disease (KD) met with experts from the Centers for Disease Control and Prevention (CDC), National Institutes of Health (NIH), World Health Organization (WHO) and the European Commission to discuss a new shock-like presentation in children potentially associated with SARS-CoV-2, the virus that causes COVID-19 disease. Through this network, led by Dr. Burns, the Chief of Critical Care Medicine at Boston Children's, the team reviewed the clinical presentations from children with hyperinflammatory syndrome in the U.S. and Europe to develop a research agenda.
On May 4, New York (NY) City sent out a public health alert from their health department discussing 15 cases of children aged 2-15 years with illnesses resembling typical KD, incomplete KD, or shock with fever in all patients, and rash or GI symptoms in more than half. Four of the 15 (27%) children had a positive polymerase chain reaction (PCR) test for SARS-CoV-2; and six patients with negative PCR testing had positive antibody testing. All patients survived, although more than half needed inotropic support and five required mechanical ventilation.

This clinical syndrome has now been named Multi-System Inflammatory Syndrome in Children (MIS-C) in a CDC health alert that was published on May 14.7

Case Definition for Multisystem Inflammatory Syndrome in Children (MIS-C)
An individual aged <21 years presenting with feveri, laboratory evidence of inflammationii, and evidence of clinically severe illness requiring hospitalization, with multisystem (>2) organ involvement (cardiac, renal, respiratory, hematologic, gastrointestinal, dermatologic or neurological); AND
No alternative plausible diagnoses; AND
Positive for current or recent SARS-CoV-2 infection by RT-PCR, serology, or antigen test; or COVID-19 exposure within the 4 weeks prior to the onset of symptoms
iFever >38.0°C for ≥24 hours, or report of subjective fever lasting ≥24 hours
iiIncluding, but not limited to, one or more of the following: an elevated C-reactive protein (CRP), erythrocyte sedimentation rate (ESR), fibrinogen, procalcitonin, d-dimer, ferritin, lactic acid dehydrogenase (LDH), or interleukin 6 (IL-6), elevated neutrophils, reduced lymphocytes and low albumin
Additionally, some children may exhibit full or partial criteria for KD and should be reported if case the definition for MIS-C is met. MIS-C should also be considered in any child who dies in the setting of SARS-CoV-2 infection.
Finally, it was reported in the news last week that there have now been >100 children in the U.S. who have developed PIMS. While it appears to be temporally related to SARS-CoV-2, with either positive PCR result or positive antibody testing in some children, a causal association is unclear at this time. Further, some children present with classic or incomplete KD, receive appropriate treatment and do well with routine hospital care, while others present in shock with substantial clinical overlap with sepsis, toxic shock syndrome, or myocarditis and require ICU care. Currently, it appears that this manifestation is rare, with death occurring even more rarely. However, all providers should be aware of it because of the fulminant nature of the clinical course in some patients. It is important for providers to understand what is currently known about the clinical and laboratory features so they can identify cases and ensure consultation with pediatric experts in infectious diseases, critical care and cardiology.
Providers should be aware of the three groups of patients identified:
Children with a mild clinical presentation of fever, fatigue and conjunctival injection
Children with a moderate presentation that had more similarities to Kawasaki Disease
Children with a cytokine storm syndrome with shock
There is an ongoing national registry, as well as other research, to better define PIMS, determine risk factors and possible treatments. The NY health department is working with the NY Genome Center and Rockefeller University to perform genome and ribonucleic acid (RNA) sequencing on the patients identified in NY.5 This study aims to better understand the genetic evolution of the virus, as well as possible host genetic factors (e.g., immune response) that may make some at higher risk for severe disease than others.6 We will be here to update you as more information becomes available.
View the case report form that Rady Children's Hospital in San Diego, Calif. is using.
References:
Shekerdemian LS, Mahmood NR, Wolfe KK, et al. Characteristics and outcomes of children with Coronavirus Disease 2019 (COVID-19) infection admitted to US and Canadian pediatric intensive care units. JAMA Pediatrics. 2020. E-pub May 11, 2020.
Paediatric Intensive Care Society website. https://picsociety.uk/wp-content/uploads/2020/04/PICS-statement-re-novel-KD-C19-presentation-v2-27042020.pdf. Accessed on May 11, 2020.
Riphagen S, Gomez X, Gonzalez-Martinez C, et al. Hyperinflammatory shock in children during COVID-19 pandemic. The Lancet. Published online May 6, 2020. file:///C:/Users/amyers/AppData/Local/Microsoft/Windows/INetCache/Content.Outlook/63CORTTZ/The%20Lancet%20May6-2020%20(UK).pdf.
Jones VG, Mills M, Suarez D, et al. COIVD-19 and Kawasaki Disease: Novel virus and novel case. Hospital Pediatrics. 2020. E pub ahead of print. https://hosppeds.aappublications.org/content/hosppeds/early/2020/04/06/hpeds.2020-0123.full.pdf.
New York Genome Center website. https://www.nygenome.org/nys-doh-partnering-with-the-nygc-and-rockefeller-university-on-genome-study-to-understand-covid-19-related-illnesses-in-children/. Accessed on May 11, 2020.
COVID-19 Genomics Research Network website. https://covidgenomics.org/about/. Accessed on May 11, 2020.
Multisystem Inflammatory Syndrome in Children (MIS-C) Associated with Coronavirus Disease 2019 (COVID-19). Accessed on May 15, 2020. https://emergency.cdc.gov/han/2020/han00432.asp