The Link: Special Issue
April 10, 2020
COVID-19 and Health Equity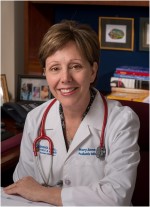 Mary Anne Jackson, MD | Interim Dean and Professor of Pediatrics - UMKC School of Medicine | Medical Editor, The Link Newsletter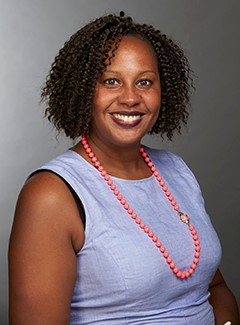 Bridgette Jones, MD, MSCR | Associate Professor of Pediatrics, Assistant Academic Dean, Student Affairs, UMKC School of Medicine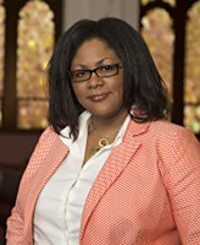 Jannette Y. Berkley-Patton, PhD | Professor, Biomedical and Health Informatics Department| Director, Community Health Research Group| Mr. James. B. Nutter, Mrs. Annabel Nutter, and Dr. Harry Jonas M.D. Professorship| UMKC School of Medicine
The topic of coronavirus and health equity has gained attention this past week. Higher morbidity and mortality rates in African American and Latino populations have been identified and a call to action has been sounded. Public tracking to provide a racial/ethnic breakdown of COVID-19 cases nationwide is not available. While the CDC provides estimates of how many people have been infected and demographic data has been collected, a focused analysis on high-risk populations by race/ethnicity has not been publicized.
Still, we know that in most major cities, including Kansas City, one's zip code can predict a significantly lower life expectancy. Data from 2013-2017 demonstrate a 15-year difference from the lowest life expectancy zip codes to the highest. In Kansas City's Third Council District, which is 60% black, the life expectancy is the lowest among all of Kansas City's districts, and this district has the highest number of confirmed COVID-19 cases reported.
As of April 10, 2020, the Center for Systems Science and Engineering at Johns Hopkins University has identified 473,093 COVID-19 cases and 16,736 deaths in the United States. While 80% of cases are estimated to be mild, case descriptions thus far focus only on symptomatic and hospitalized patients. A careful analysis of characteristics of those infected and those who have died from COVID-19 consistently shows an alarmingly high rate among people of color beyond what population statistics would predict. Here are some of the recent statistics:
Milwaukee, Wisc. African Americans account for one-half of cases and 81% of deaths in a population that is 26% African American.
Detroit, Mich. In this hot spot, African Americans make up 14% of the population, but 35% of cases and 40% of deaths.
New York City, N.Y. Deaths due to COVID-19 are highest for African Americans, but when adjusted by age, are highest for Latinos. Latinos in New York City make up 29% of the population, but 34% of deaths. African Americans make up 22% of the population, but 28% of deaths.
Chicago, Ill. African Americans who make up 29% of Chicago's population account for 71% of deaths.
African Americans make up 32% of the population and 70% of deaths.
Saint Louis, Mo. U.S. census data show African Americans make up 45% of the population, but 100% of COVID-19 deaths thus far.
The factors underlying the steep disparities in disease incidence and morbidity observed within communities of color across the nation are rooted in institutional racism and discrimination within the United States. Predominantly black communities continue to be impacted by the legacy of discriminatory institutional practices, such as redlining, racial profiling and limited/poor quality health care. Such under-resourced communities often lack basic access to health services and community resources to ensure a healthy lifestyle. COVID-19 has further highlighted these inequitable practices.
Lack of access to health care, more limited availability of COVID-19 testing, limitations in the ability to social distance, and a baseline increased prevalence of chronic conditions (diabetes, heart disease, asthma, chronic kidney disease) place African Americans at increased risk of COVID-19, and related morbidity and mortality.
During the COVID-19 pandemic, a primary defense against the virus is the practice of social distancing. Business sectors across the nation, including that in health care, have transitioned as many workers as possible to telework from home. However, the ability to practice full social distancing is not available to many. Reports suggest that only 20 percent of black workers are able to work from home. In comparison, about one-third of white workers are able to do so. People of color are also overrepresented in lower-waged jobs, such as child care and home health care, which not only place them at higher risk of exposure to the virus, but also place them in positions of financial instability. This lack of a financial cushion does not allow families to respond to immediate needs for social distancing, such as stocking up on groceries and household necessities, or securing child care at home during school shutdowns.
Underserved communities need access to resources and care during this crisis and hospitals and health care providers can provide "at your fingertip" resources to manage COVID-19 in communities we know are most vulnerable. Moving forward, by bringing community leaders, health care providers, public health leaders, and city officials together to review data on the impact of COVID-19 in African American and Latino communities, we can identify the appropriate community and health system strategies needed to respond to the special needs of vulnerable populations in these communities.
Some action-oriented recommendations on strategies include:
Mobilize grassroots organizations and community-based organizations (e.g., churches, sororities and fraternal organizations, neighborhood associations) in communities of color to use their communication outlets to distribute information on COVID-19 and important community resources/services (e.g., food pantries and free food pick-up services, unemployment services, utility assistance programs) with their members, residents and constituents. Ensure this information is culturally appropriate, which includes taking into consideration the community's values, cultural norms, traditions and historical experiences.
Convene African American males (a group that is particularly experiencing COVID-19 disparities), youth and young adults to assist in tailoring accurate COVID-19 educational messages and delivering these messages to their peers using communication outlets most frequently used by their peers.
Provide rapid COVID-19 testing with immediate linkage to care in trusted settings in hard-hit communities of color to improve access to testing services and immediate care to reduce the lag time between early detection, diagnosis and treatment.
Train and encourage community leaders from these communities to increase awareness of COVID-19 impacts on communities of color, provide COVID-19 educational information and promote uptake of testing when symptoms are present. Equip these leaders to dispel myths about testing in order to reduce mistrust of COVID-19 testing purposes (rooted in historical medical injustices in communities of color) and to reduce possible COVID-19-related stigmas that may inhibit persons from accessing testing.
Provide basic supplies needed to support community organizations with enhancing protection against COVID-19 with community members. For instance, provide community-based organizations with supplies to make face masks and base materials to make hand sanitizer and home cleaners/disinfectants to distribute throughout communities of color.
Provide culturally tailored videos to demonstrate appropriate handwashing, wearing of face masks and wiping home, car and phone surfaces.
Engage churches and other organizations that have telephone messaging systems, Facebook and other social media outlets, such as online Bible studies, that can reach large numbers of their members and the community members they serve to promote strategies to increase protection against COVID-19 and to reinforce stay-home orders.
Provide education and culturally tailored videos on how to care for loved ones in the household who have tested positive for COVID-19. Connect caregivers with telehealth services and access to other caregivers to provide needed support and an outlet to share resources, concerns and grief.
Provide mental health services in communities of color to increase access and address grief from loss of loved ones. Work with community-based organizations to promote these services, preferably via telehealth approaches. Include African American youth and young adults in promoting these services.
Ensure that African Americans and Latinos have immediate access to care when testing positive for COVID-19. Use community health workers to ensure these patients have access to health care coverage, a medical home and community resources. Address stereotypes, discriminatory acts and stigmas with health care providers and assess quality of care to ensure African American and Latino patients are receiving the best medical care, supportive services, and follow-up care possible.
If taken together and acted on quickly, these comprehensive community and health system-level strategies may reduce the disproportionate number of COVID-19 cases and related deaths in communities of color. Flattening the curve in these communities and mitigating social determinants, such as access to health care services, employment and discrimination, will best be achieved when community leaders, health care professionals, public health and city officials and academic researchers work together to address these issues. This is the time for action and for building partnerships that include community organizations to forge future plans to stop pandemics, such as COVID-19, from having such disproportionate, destructive impacts on communities of color.
Available Resources: