Pediatric Bioethics
October 2019
Can a Doctor be Fired for Legally Assisting a Patient's Suicide?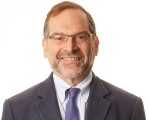 John D. Lantos, MD | Director of Pediatric Bioethics | Professor of Pediatrics, UMKC School of Medicine
A current legal case in Colorado is helping to define the legal, ethical and professional norms surrounding the practice of Medical Assistance in Dying (MAiD, also known as Physician-Assisted Suicide, PAS).
The laws about MAiD vary from state to state. In 10 states (Washington, Oregon, California, Montana, Colorado, Hawaii, Maine, Vermont, New Jersey and District of Columbia) it is now legal for physicians to assist patients who want to die. Two states have no clear law or policy. In the remaining 39 states, MAiD remains illegal. (https://lozierinstitute.org/map-assisted-suicide-in-the-states/).
The eligibility criteria vary slightly from state to state. Subtle differences are concisely summarized here: https://healthcare.findlaw.com/patient-rights/death-with-dignity-laws-by-state.html. All require patients to be at least 18 years of age and to be terminally ill. Some, such as Washington state, clearly allow individual doctors and hospitals to opt out of providing MAiD based on their conscientiously held beliefs. The law stipulates that they should clearly state their policy.
In Colorado, a physician, Dr. Barbara Morris, was employed by a health system (Centura Health) that had a policy not to provide MAiD. Centura Health's position was as follows: "As a Christian ministry, Centura Health is firmly committed to providing health services consistent with our mission and core values. When the Colorado End-of-Life Options Act was passed … Centura Health opted out of the act grounded in our commitment to Christian ministry and to unequivocally promote and defend human dignity and the sacredness of every human life, in addition to the violation to the Hippocratic Oath. We believe the freedom of religion doctrine at the heart of the First Amendment to the U.S. Constitution supports our policies as a Christian healthcare ministry."
Dr. Morris was caring for a patient, Neil Mahoney, who was terminally ill with stage 4 adenocarcinoma and who requested Dr. Morris's help in ending his life. Mr. Mahoney claims that chemotherapy caused difficulty eating, swallowing, and breathing, and that he wished to end his life.
Colorado law allows doctors to prescribe medications that patients can take to help them die quickly and painlessly. Since the law went into effect, about 200 patients have taken advantage of it and ended their lives with legally prescribed medications. Dr. Morris wanted to prescribe such medications for Mr. Mahoney. Mr. Mahoney wanted Dr. Morris to be his doctor. He did not want to go to another hospital or doctor. He planned to take the medications at home.
Dr. Morris and Mr. Mahoney filed a lawsuit against Centura Health, claiming that, under Colorado law, she should be permitted to prescribe lethal medications for Mr. Mahoney. Centura Health then fired her, and filed a countersuit, claiming that the U.S. Constitution's religious freedom protections trump the state law's protections. Further, they claim, those religious freedoms apply not just to individual doctors, but to hospitals and health systems that should be legally permitted to define which practices will be allowed or disallowed within their institutions and by their employees.

This is a case about whether a hospital can "willfully ignore Colorado laws governing all hospitals, whether religious or otherwise," said Jason Spitalnick, a lawyer representing Mahoney and Morris. (https://www.stamfordadvocate.com/news/article/Centura-Clarity-needed-on-Colorado-s-assisted-14435747.php)
But Frank S. Ravitch, the chair of the law and religion program at Michigan State University's law school, said "… that courts usually do not interfere with the decisions and autonomy of all kinds of religious institutions, including hospitals and non-profit organizations."

The AMA is unequivocally opposed to MAiD. In its Code of Medical Ethics Opinion 5.7, they state, "Physician-assisted suicide is fundamentally incompatible with the physician's role as healer, would be difficult or impossible to control, and would pose serious societal risks."

But they also defend the right of doctors to act in accordance with their conscientiously held beliefs. In Opinion 1.1.7, they assert that physicians must "… inform the patient about all relevant options for treatment, including options to which the physician morally objects." Would it have been enough, then, for Dr. Morris to inform Mr. Mahoney of the availability of MAiD? Did she have the right to prescribe the lethal medications and still remain an employee of Centura Health?

These fundamental questions focus on the clash between each individual's conscientiously held beliefs, the laws of the state, and the ambiguous legal status of institutions. Do they also have "consciences?" Can a health system claim that its beliefs were violated if one of its employees acts in a way that violates those beliefs? In future issues of The Link, we will keep you updated on this case and one from Canada that also raises questions about the limits of conscience in MAiD.