Pediatric Bioethics
November 2019
The Borderline of Viability is Changing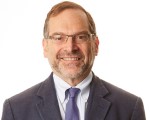 John D. Lantos, MD | Director of Pediatric Bioethics | Professor of Pediatrics, UMKC School of Medicine
In October 2019, Watkins et al., published a paper detailing the outcomes for babies born at 22 to 25 weeks of gestation at the University of Iowa over 10 years. They report both survival rates and rates of neurodevelopmental impairment (NDI) at 2 years of age. Twenty babies born at 22 weeks were admitted to the NICU. Fourteen (70%) survived to go home. Their neurodevelopmental outcomes were evaluated using the Bayley 3 test. If their cognitive score was over 85, and the child was free of cerebral palsy, hearing or visual impairment, that was considered no or mild impairment. Using these criteria, over half of the survivors had no or mild neurodevelopmental impairment at 2 years of age. These results are better than results for babies born at 23 weeks in most centers.

Iowa is not the only place reporting such outcomes for babies born at 22 weeks. In Sweden, all babies born at 22 weeks or above are offered active treatment and NICU admission. Sixty percent of the babies whose parents choose treatment survive. A single center in Cologne, Germany, reports similar results. Interestingly, Iowa, Cologne and Sweden take different approaches to the care of these tiny babies, as they do to the care of babies born at 23 and 24 weeks. In some centers, many deliveries are by c-section. In others, most babies are born vaginally. Some use high-frequency oscillators, others preferentially provide C-PAP. We don't know which interventions are most beneficial or most harmful. What we know, instead, is that if centers are prepared to offer treatment to these tiny babies, they can achieve reasonable outcomes. We also know that, if told of these outcomes, most parents choose treatment.

Such treatment raises a number of ethical dilemmas. One is a concern about justice. Babies born at some centers are offered active treatment. Babies born at other centers are not. Rysavy et al., (NEJM 2015) showed that, even with the NICHD neonatal research network, a quarter of hospitals treated all babies born at 22 weeks, a quarter treated none, and the rest treated some. Another issue focuses on the proper approach to informing parents of the risks and benefits and facilitating a process of shared decision-making.

I recently (Lantos, NEJM, 2018) outlined a process that doctors could follow to help them understand parents' hopes and fears and to help them make a decision that is consistent with their values and preferences. It is not the traditional process of simply giving them the outcome statistics and then asking them to make a decision. Instead, it is an iterative, continuous process of asking open-ended questions, helping parents cope with their strong emotions, and facilitating a process of shared decisions.

Many centers still do not offer active treatment to babies born at 22 weeks. Based on the steadily improving outcomes for such babies at many centers around the world, it seems likely that our ideas about the borderline of viability will have to shift.