Pediatric Bioethics
December 2019
Dialysis for Infants?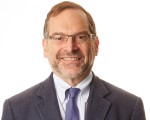 John D. Lantos, MD | Director of Pediatric Bioethics | Professor of Pediatrics, UMKC School of Medicine
One of the most difficult ethical dilemmas in pediatrics today arises when a child has a life-threatening illness for which a highly successful treatment is available, but the treatment is burdensome for parents and families. In such cases, the best interests of the patient may seem to conflict with the interests of other family members. Parents try to weigh the various interests in coming to a decision.
We recently wrote about such a case:1
A 3-month-old male with failure to thrive was referred to nephrology clinic after bloodwork revealed a BUN of 95 mg/dl and creatinine of 3.6 mg/dl. Pregnancy, labor and delivery had been unremarkable. There was no report of oligohydramnios. The child's birth weight was 3.2 kg. A renal ultrasound revealed marked bilateral hydronephrosis with little remaining renal cortex in either kidney. A voiding cystourethrogam showed evidence of posterior urethral valves. Fulguration of the valves was successfully performed, but did not lead to improvement in kidney function.
At a family meeting with the child's parents and maternal grandparents, the nephrologists recommended the initiation of dialysis with the hope that the child would be able to receive a kidney transplant in the future. The family requested several days to discuss the situation. They returned two days later and stated that they did not want this child to suffer with a lifetime of dialysis and transplant care. They were also concerned about the impact of this child's illness on their other two children and their family. They requested that their son be provided with palliative care only. What ethical issues should the nephrologists consider in response to this parental request?
Home peritoneal dialysis (PD) is financially and psychologically difficult. Often, one parent must give up a job to provide home PD. Household income goes down. Stress levels go up. Many parents experience anxiety and depression. Providing such care may be bad for both parents and other family members.
On the other hand, not providing dialysis will lead to the child's death. With dialysis, he has a good chance of long-term survival. How do we weigh the harm of allowing the child to die with the parental and familial burdens that would be imposed if we try to keep him alive?
Generally, we insist on treatment for children when there is a good chance of long-term survival with treatment and the alternative is death. But dialysis may be different. The burdens and cost of treatment may tip the scales in favor of honoring the parents' refusal.
Two features of this case make it particularly thorny. The first is the role of the patient's age in shaping the decision about whether to permit a decision to forego dialysis. Nephrologists are more likely to permit such a decision for infants than for older children. This is not necessarily age-based discrimination against infants. In many cases, infants with end-stage kidney disease have associated anomalies that make the prognosis worse. And dialysis is technically more complicated in infants than in older children. But in this case, the patient did not have associated anomalies. Thus, his prognosis for survival and an eventual kidney transplant were excellent. Such treatment would seem to be clearly in the child's best interest.
That leads to the second complex feature of this case. The parents' decision was clearly based on their consideration of the interests of the family, as well as the interests of the patient. They were concerned, apparently, that the treatment of this child would have a negative impact on their family. Groll analyzed such claims and concluded that "sacrifices can sometimes be demanded of some family members for the sake of others." He suggests that the interests of other family members should be taken into account in making treatment decisions for a sick child.
Family interests should clearly be "taken into account." Infants and children need families in order to grow and thrive. But when the interests of the family lead to the withholding of a lifesaving treatment for a child who might otherwise grow and thrive, the balancing of interests should tilt in favor of the child. The best solution might be to seek medical foster care in order to provide the medically indicated treatment, while still respecting family interests.
References
Parents Refusing Dialysis for a 3-Month-Old With Renal Failure. Willig L, Paquette E, Hester DM, Warady BA, Lantos JD. Pediatrics. 2018;141(3). pii: e20172096.
Four Models of Family Interests. Groll D.Pediatrics. 2014;134 Suppl 2:S81-6.