Pediatric Bioethics
August 2019
An AAP Report on the Impact of Racism on Child and Adolescent Health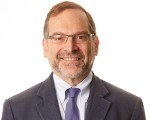 John D. Lantos, MD | Director of Pediatric Bioethics | Professor of Pediatrics, UMKC School of Medicine
In July 2019, the Section on Adolescent Health, the Council on Community Pediatrics and the Committee on Adolescence of the American Academy of Pediatrics issued a statement on "The Impact of Racism on Child and Adolescent Health." (https://tinyurl.com/y6mrktf2) The statement makes some important points that pediatricians should consider as they care for patients from minority groups. First, they note, "Racism is a core social determinant of health that is a driver of health inequities." They highlight some of the disparities that have been linked to racism, including differences in maternal mortality, preterm birth, infant mortality and mental health problems.
The statement identifies racism as a "socially transmitted disease passed down through generations, leading to the inequities observed in our population today. Pediatricians, they note, are a trusted source of support for children and families and thus "are uniquely positioned to both prevent and mitigate the consequences of racism."
Racism can lead to disparities in educational access and attainment. Minority children are more likely to experience "chronic absenteeism," defined as missing ≥10% of school days in an academic year. This is a strong predictor of educational achievement. "In high school, 21.2% of Hispanic, 23.4% of African American, and 27.5% of American Indian children were chronically absent in 2013–2014, compared with 17.3% of white children. Eighty-eight percent of white students graduate, compared with 76% of African American students, 72% of American Indian students, and 79% of Hispanic students. For more on chronic absenteeism, see https://www2.ed.gov/datastory/chronicabsenteeism.html#intro.
The report concludes with a number of practical suggestions regarding what pediatricians can do to combat the pernicious effects of societal racism. These include creating a culturally safe medical home, helping youth and families recognize racism and safely oppose negative messages or the behaviors of others, and connecting families to resources.
Pediatricians can engage community leaders to create safe playgrounds and healthy food markets to reduce disparities in obesity and undernutrition in neighborhoods affected by poverty. The AAP Council on School Health provides resources to help physicians engage and interact with their school system and provides guidelines around the role of school physicians and school health personnel.
The report concludes with a call to action. "Achieving decisive public policies, optimized clinical service delivery, and community change with an activated, engaged, and diverse pediatric workforce is critically important to begin untangling the thread of racism sewn through the fabric of society and affecting the health of pediatric populations. Pediatricians must examine and acknowledge their own biases and embrace and advocate for innovative policies and cross-sector partnerships designed to improve medical, economic, environmental, housing, judicial, and educational equity for optimal child, adolescent, and emerging adult developmental outcomes."
Most importantly, the report is copiously referenced, with pointers for those who want to do more research in specific areas. Some resources include a report on how racially diverse classrooms can benefit all students. (https://tcf.org/content/report/how-racially-diverse-schools-and-classrooms-can-benefit-all-students/?agreed=1&agreed=1)