Pediatric Bioethics
July 2019
Helping Children at the Border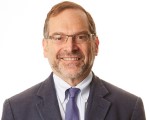 John D. Lantos, MD | Director of Pediatric Bioethics | Professor of Pediatrics, UMKC School of Medicine
Pediatrician Rachel Pearson, writing in the Texas Observer, makes a simple observation: "There is no way to practice routine immigrant detention without hurting kids and families." (https://www.texasobserver.org/as-a-pediatrician-i-know-theres-no-way-to-jail-migrant-families-without-hurting-kids/)

In expressing this opinion so straightforwardly, she is echoing the views of the American Academy of Pediatrics. "The AAP continues to advocate for the reunification of these families as soon as possible, the creation of an independent medical and mental health monitoring team that can evaluate and make recommendations about the care and treatment of children in federal custody, and congressional oversight for the condition of children in federal custody as well as the immigration policies that led to thousands of children being separated and held in detention. Additionally, the AAP opposes legislative or regulatory efforts to weaken existing protections for children in federal custody." (https://www.aap.org/en-us/advocacy-and-policy/federal-advocacy/Pages/family-separation-and-detention.aspx)

In late June, over 800 bioethicists sent a letter to the judge who was trying to determine what should be done for these children. They wrote, "The basic principles of medical ethics entail respect for persons, avoidance of harm, and fair treatment … The principles are blind to citizenship and to politics. Yet the U.S. government's treatment of detainees violates each of the core principles of medical ethics … Denying children such basic dignities as the ability to wash their hands after using the bathroom, closing bathrooms as punishment, denying mothers the ability to sanitize their babies' bottles, withholding toothbrushes and the ability to bathe for days on end, purposefully exposing children to uncomfortably cold temperatures, failing to provide clean drinking water and age-appropriate foods, refusing to facilitate adequate sleep, forcing mothers to beg for medical care for their infants, instilling fear in those who might protest when their basic needs are not being satisfied … are entirely without justification, reflecting deep ethical violations that must be stopped. (https://docs.google.com/document/d/1vdOeMOK-k5xhxuH9-9c6Ffl7e1PLDK_qo2dJFpeood0/edit)

Critics of the bioethicists' letter note that it doesn't address the background of the crisis at the border, the policies that led to the current abhorrent conditions, the current scourge of sex trafficking, or the potential political solutions to the current shameful situation. Those are all valid criticisms, but they should be addressed after the children's basic needs have been taken care of, not as a condition of taking care of those needs.

According to the U.N. Refugee Agency, "An unprecedented 70.8 million people around the world have been forced from home. Among them are nearly 25.9 million refugees, over half of whom are under the age of 18." (https://www.unhcr.org/en-us/figures-at-a-glance.html) This is a worldwide crisis. Different countries have taken very different approaches to the refugee crisis. (https://tinyurl.com/y45594zc)

For those of us concerned about children and children's health, the priority must be to see that kids are taken care of and not held hostage to ongoing political struggles. There are ways to help. Several nonprofits are providing free legal representation and other services for immigrants and the families of those detained. These include:
- Save the Children (www.savethechildren.org)
- Immigrant Justice Corps (https://justicecorps.org/)
- Immigrant Families Together (https://immigrantfamiliestogether.com/)
Local organizations in Texas providing legal aid include
- Las Americas in El Paso (https://justicecorps.org/) and
- Raices (https://www.raicestexas.org/about/)

Of course, you can always call your legislators and tell them how you feel and what policies you favor. Pediatricians have always been powerful advocates for children. Children at the border need our help now.