Evidence-Based Strategies for Common Clinical Questions
September 2019
Getting Real: Digital Media and Education



Author: Evan Weber, MD | Chief Resident, Children's Mercy Kansas City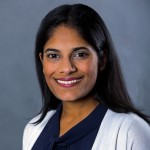 Column Editor: Rupal Gupta, MD | Medical Director, Operation Breakthrough Clinic | General Academic Pediatrics | Assistant Professor, UMKC School of Medicine
Growing up in a "digital world," children are often unknowingly faced with the challenge of balancing the positive and negative consequences associated with the use of media. Development of digital and media literacy is essential to be able to participate in today's society.1 Pediatric providers play an integral role in educating families on the positive uses of media, in addition to cautioning about the negative consequences of media.
The digital world is convenient and easily accessible, and products are often marketed to families as educational, leading parents to introduce media as early as in infancy. Media exposure in children of ever younger ages raises the question of its potential effects on development. A study evaluating the impact of infant media exposure on toddler development showed that toddlers exposed to media as infants had overall lower developmental scores in both cognitive and language development, than toddlers who had not been exposed.2 The cognitive impact of media on the developing mind depends on the age of the child, the kind of programming, the social context of viewing, and the kind of interactive media.3
The American Academy of Pediatrics (AAP) issued two policy statements in 2016 regarding the risks and benefits of media in different age groups.
• Early childhood is a critical period of brain development and there has been limited evidence to support the use of media in children <2 years of age. The AAP recommends hands-on exploration and social interaction for children <18 months of age and to avoid digital media other than video chatting.4
• If parents would like to introduce media between 18 to 24 months of age, adult interaction during media usage is important and independent media usage by the child should be avoided.5
• For children 2 to 5 years of age, limit media to less than one hour per day of high-quality programming and continue to encourage co-viewing with an adult to promote an enhanced learning experience.4
• In addition to having conversations about limitations on media usage for children and adolescents, ages 5 to 18, more importantly, discussions should include promoting daily physical activity for at least one hour per day; adequate sleep each night including avoiding screens one hour prior to bedtime; and educating parents on determining media free times and locations.5,6
Because technology impacts all age groups, providers should stress the importance of play at all well child visits. Amid multiple studies looking at media exposure and development, researchers have consistently highlighted that play is the foundation of social-emotional development. Play generates opportunities for enriched experiences with parents and interactions with the environment.7 It is crucial for providers to remind families that play provides the largest direct benefit to their children.
Because media can interfere with real-world interactions and free play, excessive media exposure may increase the risk of adverse developmental outcomes. While this applies to all age groups, this is extremely critical in the early childhood period when children are learning to interpret information presented to them and develop social reactivity based on their interactions. Media usage, especially in young children, has been found to be primarily for entertainment and not educational purposes.7 Certain educational media sources have been linked positively with achievement, but there is not yet a clear definition of what is meant when media is marketed as educational.8 Similarly, media may distract older children and adolescents from interacting effectively with peers and adults and also may distract from learning.
As children are headed back to school, it is important to also consider how media conversations apply to the use of digital platforms in educational settings. Most schools have moved from the traditional textbook with pencil and paper learning to a completely digital interface with computer or tablet-guided learning. As a result, the time a child spends using media can dramatically increase during the school year. Parents should know that media can be a helpful mode of teaching when a concept could not be taught effectively or safely without the use of media. Media use can, however, become problematic if it is the primary educational platform instead of physical activity, hands-on exploration, and face-to-face social interaction, all of which are critical components of learning.9 Digital media, when used appropriately, should be considered a supplemental tool to enhance learning while the education emphasis remains on interactive and social learning.
With a continually evolving digital world, pediatric providers must continue to educate families and gain a better understanding of both the negative and positive implications of media usage. The impact of media on different age groups of children continues to be a growing area of research, especially as digital platforms become a primary mode of communication and knowledge sharing. There are many benefits to children utilizing digital media and with the appropriate management of access, parents can ensure children not only learn proper usage behavior, but also gain the maximum benefits of media.
References

1. Developing Digital and Media Literacies in Children and Adolescents. Turner KH, et al. Pediatrics. 2017 Nov;140;S122-S126.
2. Infant Media Exposure and Toddler Development. Tomopoulos S, et al. Archives of Pediatric and Adolescent Medicine. 2010 December; 164(2): 1105-1111.
3. Digital Screen Media and Cognitive Development. Anderson DR, et al. Pediatrics. 2017 Nov;140;S57-S61.
4. Media and Young Minds. AAP Council on Communications and Media. Pediatrics. 2016 Nov; 138(5).
5. Media Use in School-Aged Children and Adolescents. AAP Council on Communications and Media. Pediatrics. 2016 Nov; 138(5).
6. Children and Adolescents and Digital Media. Reid Chassiakos Y, et al. AAP Council on Communications and Media. Pediatrics. 2016 Nov;138(5).
7. Increased Screen Time: Implications for Early Childhood Development and Behavior. Radesky J, et al. Pediatric Clinics of North America. 2016. 827-839.
8. Media and Attention, Cognition and School Achievement. Schmidt M, et al. The Future of Children. 2008; 18(1).
9. American Academy of Pediatrics Announces New Recommendations for Children's Media Use. AAP Media Contacts. 2016 Oct. https://www.aap.org/en-us/about-the-aap/aap-press-room/Pages/American-Academy-of-Pediatrics-Announces-New-Recommendations-for-Childrens-Media-Use.aspx.