Evidence-Based Strategies for Common Clinical Questions
November 2019
Addressing Racism in Clinical Practice and Ourselves



Author: Amy Johnson, MD | Pediatric Resident, Children's Mercy Kansas City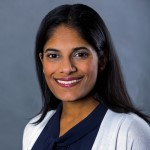 Column Editor: Rupal Gupta, MD | Medical Director, Operation Breakthrough Clinic | General Academic Pediatrics | Assistant Professor, UMKC School of Medicine
For the first time in its history, the AAP has released a policy statement on the impact of racism on children's health.1 Racism comprises "economic, political, social and cultural structures, actions, and beliefs that systematize and ensure an unequal distribution of privilege, resources, and power."2 The policy calls on pediatricians, who serve as providers to a diverse population of children and families, to address racism at its many levels: structural racism, personally mediated behaviors, and internalized attitudes and beliefs.
In the policy statement, Drs. Trent, Dooley, and Dougé bring to fore the body of evidence demonstrating the adverse effects of racism on child health. Here are a few brief examples: in the acute setting, African-American children with appendicitis are under-treated for pain3 as compared to white children; and non-Hispanic black and Hispanic children wait longer to be seen in the ED than white children.4
In addition to visible disparities such as these, children may face insidious ones that can cross generations and carry long-term consequences. Non-black teachers have been found to have lower expectations for black students as compared to the expectations black teachers had for the same students.5 In addition to eliciting an elevated stress response in the short term, sustained exposure to racism has recently been described as an adverse childhood experience, leading to health problems like heart disease, diabetes and depression. The manifestations of carrying this chronic stress have also been associated with preterm births and low birth weights in newborns. Overall, the evidence of racism's ill effects on the health of children and families is clear, abundant and convincing.
A discussion of racism's impact on children would be incomplete without addressing implicit bias. Implicit bias refers to the "subconscious attitudes or stereotypes that affect our understanding, actions and decisions in an unconscious manner."5 These biases occur without awareness or intentional control and may not align with a person's declared beliefs. In addition to affecting one's personal behavior, implicit bias of providers has also been shown to affect treatment recommendations.
For instance, Sabin and Greenwald found that pediatricians' implicit attitudes about race influenced management of pain for African-American patients as compared to white patients, and that there was a statistically significant association between the providers' implicit attitudes and stereotypes and prescriptions of narcotic medications for pain after surgery.6
To explore one's own biases, providers can visit Harvard's Project Implicit website, which provides tools and tests to identify implicit bias.7
I strongly recommend that pediatricians review the policy statement in full and learn about ways to address racism on a systemic level. For starters, here are suggestions the authors provide on reducing health inequities caused by racism in clinical practice:1

● Offer patients a culturally safe medical home, using patient-centered communication and screening methods to measure perceived and experienced racism in families.
● Provide anticipatory guidance around recognition of racism and differentiating it from other unfair forms of treatment. Teach families how to oppose the negative messages of others safely and displace them with positive messages and experiences.
● Train staff in cultural competency and offer training to recognize implicit bias in practice and daily life.
● Assess patients who have experienced racism for mental health issues including post-traumatic stress, anxiety, grief and depression, and make appropriate referrals to services for these patients.
By addressing racism and its effects on clinical practice, providers may not only build partnership with the families they serve, but can also meet their needs more effectively. A comfortable and safe office environment for families of every color and background can help increase families' trust in the care they receive. By modeling cultural competency in your practice, you can improve health equity in your community. You may then recognize arenas in which you can advocate further for patients around the many disparities we see every day, including improving education, reducing segregation, and increasing access to safe and healthy living environments for all.
References

1. The Impact of Racism on Child and Adolescent Health. Trent, M, Dooley, DG, Dougé, J. Section of Adolescent Health, Council on Community Pediatrics, Committee on Adolescence. Pediatrics Aug 2019, 144.
2. Racism and Its Harmful Effects on Nondominant Racial–Ethnic Youth and Youth-Serving Providers: A Call to Action for Organizational Change. Journal of Adolescent Health. 2018;63(2):257 – 261.
3. Racial Disparities in Pain Management of Children with Appendicitis in Emergency Departments. Goyal MK, Kuppermann N, Cleary SD, Teach SJ, Chamberlain JM. JAMA Pediatr. 2015;169(11):996–1002.
4. Variation in Emergency Department Wait Times for Children by Race/ethnicity and Payment Source. Park CY, Lee MA, Epstein AJ. Health Serv Res. 2009;44(6):2022–2039.
5. Implicit bias in healthcare. The Joint Commission. Date Accessed 7 October 2019. https://www.jointcommission.org/assets/1/23/Quick_Safety_Issue_23_Apr_2016.pdf.
6. The Influence of Implicit Bias on Treatment Recommendations for 4 Common Pediatric Conditions: Pain, Urinary Tract Infection, Attention Deficit Hyperactivity Disorder, and Asthma. Sabin JA and Greenwald AG. Am J Public Health. 2012 May; 102(5): 988–995.
7. Project Implicit. Greenwald T, Mahzarin B, and Nosek B. Date Accessed 15 August 2019. https://implicit.harvard.edu/implicit/.