Evidence-Based Strategies for Common Clinical Questions
December 2019
CHIP, Medicaid and Uninsured Children: An Urgent Public Health Crisis



Author: Kevin Wang, DO | Internal Medicine Pediatrics Resident, Children's Mercy Kansas City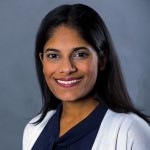 Column Editor: Rupal Gupta, MD | Medical Director, Operation Breakthrough Clinic | General Academic Pediatrics | Assistant Professor, UMKC School of Medicine
The Children's Health Insurance Program, or CHIP, and Medicaid are pillars of this country's health care structure for children from low-income families. Almost 46 million children have health care as a result of CHIP and Medicaid.1 However, for the first time in a decade, the number of uninsured children is at an all-time high of 5%. More than 800,000 children lost CHIP or Medicaid in 2018 compared to 2017. Missouri has been one of the states most affected, with more than 55,000 children losing coverage, only second behind Tennessee.2 This article examines the importance of these two public insurance models, reasons for the recent decline in health insurance coverage, and the solutions moving forward.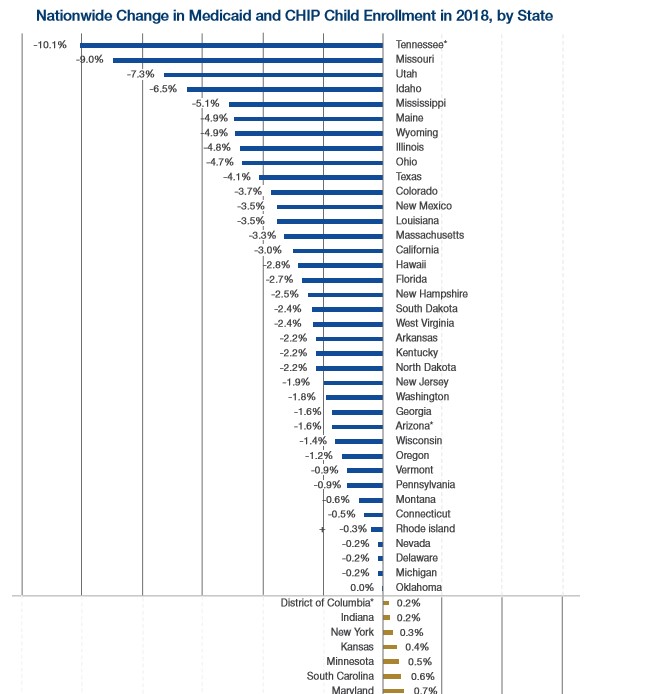 2
Both CHIP and Medicaid are public insurance programs that are state-run, but jointly funded by the state and federal governments. They allow the children of low-income families to receive medical care that would otherwise be unobtainable. The importance of CHIP and Medicaid is three-fold:
To decrease rates of uninsured children.
To increase children's access to preventive care services.
To obtain overall better health outcomes.
Expanding Medicaid has been shown to increase the likelihood that children will receive at least one well-child visit annually.5 Access to preventive care has been proven to decrease hospitalization and morbidity in adulthood.7, 13 When compared to private insurance, children covered through CHIP and Medicaid are more likely to have their medical needs met, have greater access to preventive medical and dental care, and experience decreased out-of-pocket costs.8 Oregon saw these effects, as well as doubling the health care utilization, when it spearheaded CHIP expansion prior to the Affordable Care Act (ACA) Medicaid expansion.9
Not only do CHIP and Medicaid serve as the cornerstones of medical access for the poor, but they are also an essential source of coverage for minority children. More than half of CHIP and Medicaid recipients are Hispanic or black children. From 2000 to 2014, the increase and expansion of public insurance was associated with an increase in well-child visits, particularly among black and Hispanic children.6 It is especially important that minority children get adequate preventive care due to the increased health complications seen in this population, such as hypertension, asthma and obesity.10, 11
Over the last two decades, health care has become more equitable, with the last milestone being Medicaid expansion under the ACA, allowing everyone with an income up to 133% of the federal poverty line (FPL) to obtain coverage. With this expansion, children's coverage under CHIP and Medicaid rose by 5% between 2013 and 2016, resulting in additional coverage for 1.7 million children.12 However, since 2016, Medicaid enrollment growth has slowed and even has begun to decline. Multiple factors have contributed to this decline, including the uncertainty of CHIP and Medicaid funding due to political efforts to repeal the ACA, cuts to federal funding for Medicaid, and a delay in extending CHIP.
CHIP and Medicaid rely on outreach and consumer assistance to increase enrollment through awareness campaigns, and individualized assistance through certified application counselors. Since 2016, all these programs have suffered from decreased funding. Decreased outreach and consumer assistance results in decreased awareness about publicly available medical insurance programs. This causes a snowball effect of increased uninsured children, less preventive care, and ultimately, more health complications and cost to the health care system.
Additionally, there are multiple barriers in place preventing access to coverage. For example, in Missouri, families may have to wait hours on the state's phone line to enroll or renew coverage, and Missouri only allows 10 days for beneficiaries to respond during the renewal period. Kansas is also one of the seven states that have reported delays in processing applications. This increases call center volume as individuals try to determine the status and requirements for their application. Families may need to send second or multiple applications/verifications, further increasing administrative workloads. Often, individuals and families give up and go uninsured.2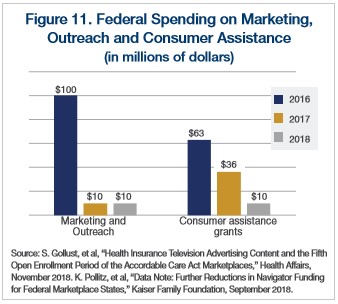 2
When targeting interventions to improve enrollment and retention, it's important to understand the demographics of the families using this service. It's critical for physicians to advocate with policymakers on behalf of patients regarding the importance of investing in consumer assistance. Furthermore, physicians may set up partnerships with community organizations that have a strong outreach component to help these families. Physicians can also advocate for change in the writing of the renewal notices, which are often long, difficult to interpret, and full of legal jargon. The importance of health literacy experts' thorough evaluation of the renewal notices and applications to ensure consistency with the reading level of parents whose child is receiving Medicaid cannot be understated. Finally, an automated renewal process and 12-month continuous eligibility would reduce administrative burden.2
CHIP and Medicaid are critical services required to provide all children with the health care they deserve. Overall, in the last two decades, remarkable strides have been made in improving access to health care for children, so it is important not to lose ground. Physicians have a duty not only to their patients in the clinic and hospitals, but also, in advocating for the continued investment in CHIP and Medicaid. These programs contribute not only to health outcomes for children, but also decrease teen pregnancy rates, promote higher graduation rates, and better wages.14-19 Therefore, it's crucial for everyone to recognize the threats to CHIP and Medicaid and join forces to address this issue to ensure a healthy, and successful future for children.


References

Federal Fiscal Year (FFY) 2018 Statistical Enrollment Data System (SEDS) Reporting. May 2019.
Medicaid and CHIP Enrollment Decline Suggests the Child Uninsured Rate May Rise Again. Brooks T, Park E, Roygardner Georgetown University Health Policy Institute Center for Family and Children. May 2019.
Where are States Today? Medicaid and CHIP Eligibility Levels for Children, Pregnant Women, and Adults. The Henry J. Kaiser Family Foundation. March 2019.
Federal Medical Assistance Percentage (FMAP) for Medicaid and Multiplier: FY 2019. The Henry J. Kaiser Family Foundation. July 2019.
Spillover Effects of Adult Medicaid Expansions on Children's Use of Preventive Services. Venkataramani M, Pollack CE, Roberts ET. Pediatrics. 2017 Dec; 140(6). pii: e20170953.
Trends in Access to Health Care Services for US Children: 2000-2014. Larson K, Cull W, Racine A, Olson L. Pediatrics. 2016 Dec;138(6). pii: e20162176.
The Uninsured: A Primer. Key Facts about Health Insurance and the Uninsured in the Era of Health Reform. Garfield R, Majerol M, Damico A, Foutz J. The Henry J. Kaiser Family Foundation. November 2016.
Quality of Health Insurance Coverage and Access to Care for Children in Low-Income Families. Kreider AR, French B, Aysola J, Saloner B, Noonan KG, Rubin DM. JAMA Pediatrics. 2016 Jan; 170(1): 43-51.
Healthcare Utilization after a Children's Health Insurance Program Expansion in Oregon. Bailey S, Marino M, Hoopes M, Heintzman J, Gold R, Angier H, O'Malley J, DeVoe J. Maternal Child Health J. 2016 May; 20(5): 946–954.
Children's Health Coverage: Medicaid, CHIP and the ACA. Rudowitz R, Artiga S, Arguello R. The Henry J. Kaiser Family Foundation. March 2014.
2015 National Healthcare Quality and Disparities Report and 5th Anniversary Update on the National Quality Strategy. Rockville, MD: Agency for Healthcare Research and Quality; 2016 April. AHRQ Pub. No. 16-0015.
Medicaid/CHIP Participation Reached 93.7 Percent Among Eligible Children in 2016. Haley JM, Kenney GM, Wang R, Lynch V, Buettgens M. 2018 Aug; 37(8): 1194-1199.
Medicaid Provides Needed Access to Care for Children and Families. Georgetown University Health Policy Institute Center for Family and Children. March 2017.
Medicaid is a Smart Investment in Children. Wagnerman K, Chester A, Alker J. Georgetown University Health Policy Institute Center for Family and Children. March 2017.
The Impact of Children's Public Health Insurance Expansions on Educational Outcomes. Levine P, Schanzenbach D. Forum for Health Economics & Policy,De Gruyter, vol. 12(1), pages 1-28, 2009 May.
Health Insurance Coverage Predicts Lower Childbearing Among Near-Poor Adolescents. Miller J, Graefe D, De Jong G. Journal of Adolescent Health, 53(6), 749-755. December 2013.
The Long-term Impacts of Medicaid Exposure in Early Childhood: Evidence from the Program's Origin. Boudreaux M, Golberstein E, McAlpine D. Journal of Health Economics, 45, 161-175. January 2016.
The Effect of Child Health Insurance Access on Schooling: Evidence from Public Insurance Expansions. Cohodes S, Grossman D, Kleiner S, Lovenheim M. Journal of Human Resources, University of Wisconsin Press, vol. 51(3), pages 727-759. June 2008.
Long-Term Impacts of Childhood Medicaid Expansions on Outcomes in Adulthood. Brown D, Kowalski A, Lurie I. National Bureau of Economic Research Working Paper no. 20835. June 2018.